Doctor of Pharmacy (PharmD)
Earn your Doctor of Pharmacy (PharmD) at Husson University in Bangor, Maine, and develop the skills and knowledge needed for a successful career in pharmacy. With access to nationally renowned faculty, state-of-the-art learning facilities and high-quality clinical experiences, you'll be prepared to make a positive impact on patient health and wellness in a variety of healthcare and research settings.
Program Overview
Husson University's four-year PharmD degree program prepares you for a professional career in pharmacy through hands-on experiential learning and an excellent academic program led by dedicated faculty. You'll prepare for a career path of your choosing through participation in advanced pharmacy classes and labs. You'll also participate in high-quality interprofessional clinical experiences designed to prepare you for practice in a variety of settings. Throughout your time in our PharmD program, you'll have access to a community of professors, advisors and alumni dedicated to helping you pursue your healthcare career.
As you make your way through our program, you'll know you're getting an excellent education for the best value in Maine. Husson offers the lowest net price of any NECHE accredited private college or university in Maine. In addition, over $800,000 in scholarships are awarded to Pharmacy students annually.
Pathways for Entry to the PharmD/BS in Health Sciences program
The Doctor of Pharmacy (PharmD) program at Husson University prepares students for rewarding careers in the diverse field of pharmacy through rigorous academic coursework and hands-on practical experience.
We offer pathways for both high school graduates and transfer students:
Through the six-year PharmD/Bachelor of Science (BS) in Health Sciences program, you'll enter as a first-year student in the Health Sciences program, and after meeting the admissions requirements after your first two years, you'll enter into the professional phase of the PharmD program. This pathway works for both transfer students from a 2- or 4- year institution who have not met the program prerequisites and recent high school graduates.
Students who are transferring from another 2- or 4-year institution and have met all program prerequisites may apply directly to the PharmD program.
THE CURRICULUM
The curriculum for the PharmD degree program includes advanced pharmacy classes, labs and clinical experiences. You'll take a diverse array of courses, from pharmacy law and clinical drug interactions to medical biochemistry and pharmacy practice management, in order to prepare for practice in a wide variety of clinical and research career settings.
PharmD/master of business administration (MBA) dual degree option
The PharmD/Master of Business Administration dual degree program allows you to pursue both your PharmD and MBA in less time than if you pursued each degree separately. This program is ideal to prepare for careers within the complex world of healthcare from a business and commerce perspective.
To enroll in the PharmD/MBA program, you will first need to apply to the PharmD program. Once admitted, you can work with your academic advisor to adjust your curriculum so you can complete the requirements for each academic degree.
Outcomes
100%
employment rate among PharmD graduates
88%
first-time NAPLEX pass rate for the Class of 2022
99%
of students receive financial aid
Dual Degree Program
Husson University PharmD students have the option of pursuing a Master of Business Administration degree as part of the PharmD/MBA dual degree program. This program can provide you with management and administrative skills needed to pursue leadership positions in pharmacy, business and healthcare. The PharmD/MBA program curriculum is designed to enable you to earn both degrees in about the same amount of time it takes to earn a PharmD degree.
Enhance Your Degree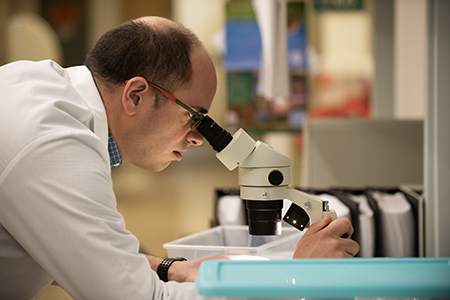 Clinical Experiences
Pharmacy students benefit from a strong community and alumni network as well as coursework infused with interprofessional, hands-on learning.
State-of-the-Art Learning Facilities
The School of Pharmacy has over 25,000 sq.ft. of dedicated space that includes innovative facilities and technology that reflect today's workplace.
Find Out More
Sign up to receive information on the School of Pharmacy at Husson.
Husson University School of Pharmacy's Doctor of Pharmacy program is accredited by the Accreditation Council for Pharmacy Education, 190 South LaSalle Street, Suite 2850, Chicago, IL 60603-3499, 312/664-3575; FAX 866/228-2631, web site www.acpe-accredit.org
Student Profile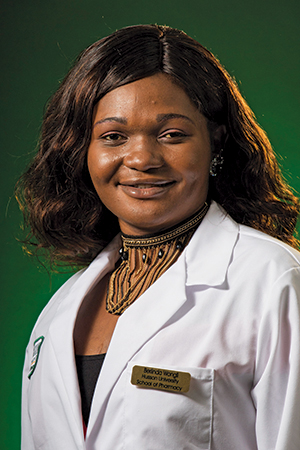 "I have never walked into a professor's office and not come out with my problem unsolved. I could not have wished for more."
- Berlinda Wongli, PharmD, '22