Video/Film Production
We are all storytellers. 
Choosing to pursue video and film production and filmmaking will give you a unique medium through which to share your story and empowers you to help others share their stories.
REQUEST INFO
Video and film production is a complicated field, though, requiring knowledge, skills, artistic talent, work ethic and good judgment. In our video/film-production program at Husson's New England School of Communications, you can acquire the skills and knowledge to build a lasting and rewarding career working in film, television and video production.
Get Real Filmmaking Experience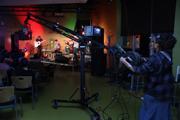 Our focus is on experiential learning, so you'll get hands-on experience working in filmmaking, video production and editing. In addition to the tried-and-true techniques that film professionals have relied on for decades, you'll also delve into digital media and technology, becoming proficient in the new cutting-edge techniques that will define film and video production moving forward.
From live sporting events to television shows and opportunities to work on films, you will gain the knowledge and skills in planning, production, shooting, lighting, editing and post-production that you need to be successful, all while building an impressive portfolio of work that will help you get hired on professional productions after you graduate. 
Enroll today or contact us for further information. Action!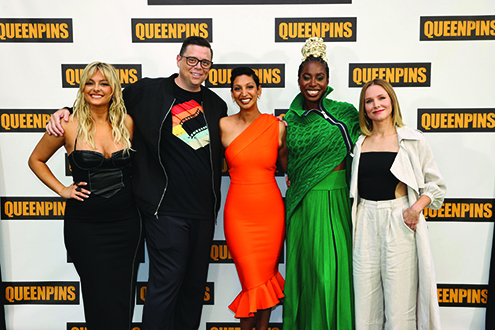 IMAGINE. CREATE. SUCCEED.