10 Business Management Books to Read This Year: Our top picks
Published on: July 8, 2021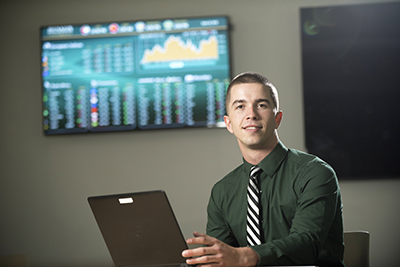 From boosting productivity to negotiating a deal that benefits your brand, business books can help you learn valuable skills, without leaving home. While there are many books to choose from, most entrepreneurs and business leaders don't have time to read them all. We've highlighted some of our favorite business books on productivity, leadership and more below – and shared why we think they are worth your time. If you want to learn from an expert and want to pack as much information into your reading time as you can, check out the books below.
Explore Online Degrees
Books About Productivity
Books designed to help you boost productivity do more than just allow you to get more done – the best ones focus on efficiency and on streamlining the things you do. Simply putting in more hours won't work; you need to make better use of your available time if you want to be more productive. If you feel like there aren't enough hours in the day, or you need to discover ways to get more done, one of the books below is an ideal starting point.
Deep Work: Rules for Focused Success in a Distracted World (2016) by Cal Newport
Most of us are driven to multi-task, and to try to get too many things done at once. Deep Work covers the benefits of long term commitment and laser focus to get things done. This is an ideal book for productivity because it covers not only why increasing your focus and prioritizing tasks is good – it covers some actionable ways to take these steps.
Getting Things Done: The Art of Stress-Free Productivity (2001) by David Allen
This book remains popular well into its second decade and is a favorite of busy entrepreneurs and those responsible for generating innovation and ideas. Getting Things Done focuses on ways to not only do the things on today's to-do list, but how to capture those ideas and creative moments that pop up regularly. In addition to covering ways to capitalize on your innate creativity, this book has many actionable steps for improving overall efficiency and production, from reviewing goals regularly to getting ideas from your head into production.
Leadership Books
How can you more effectively inspire and lead a team of workers – and how can you ensure you're making decisions that reinforce your brand's mission and values? These top business books on leadership examine why people follow strong leaders, and how emotional intelligence and leading by example play important roles when it comes to inspiring loyalty in others. At a time where employees are difficult to find and costly to replace, good leadership skills are absolutely essential.
Emotional Intelligence by Danial Goleman
How can we better understand and motivate those around us? Emotional Intelligence by Danial Goleman takes a deep dive into the psychology of understanding and empathy. From uncovering your own inner needs, biases and preferences to establishing and communicating empathy for others, Emotional Intelligence directly targets one of the most useful skills a leader can have, communication.
When you are able to understand not only the spoken words, but the underlying feelings and motivations of those around you, you are better able to provide the type of support and leadership they need. Emotional Intelligence breaks down the different needs the people around you may have and helps you better understand the people you spend the most time with each week.
The Art of War by Sun Tzu
It may be ancient history, but this fundamental book on military leadership has much to offer today as well. Across 13 different chapters, the author covers a variety of strategies and tactics. While this is a military themed book, it has long been used as a guide to effective planning and leadership – and is an essential for any business bookshelf.
First, Break All the Rules by Marcus Buckingham, Curt Coffman
Leadership requires the ability to think for yourself – and sometimes you have to break some of the established rules to be effective. This popular book examines some of the myths about leadership and looks at some of the ways that established rules and trends don't really work as well as they are meant to.
This book highlights some accepted (but not terribly effective) practices to offering encouragement and advice on creating an effective leadership style and culture for your brand. First, Break all the Rules will help set your natural style free and empower you to lead your team to excellence.
Never Split the Difference: Negotiating As If Your Life Depended On It by Chris Voss
On the surface, this is a book about negotiating – and it seems as if it is just for salespeople or those who make deals regularly. Instead, this quick read delves immediately and deeply into the art of negotiation – and helps the reader understand just how many negotiations they run through each day.
Need to get an employee to work more effectively, stop a troublesome behavior or take on a new task? Every one of these scenarios requires finesse and negotiation skills. Never Split the Difference is an absolute must for those who need to get things done but who don't have natural sales skills or a marketing background. You'll never look at negotiating the same way again once you finish this quick, effective read.
Leadership Books for Women (and by women)
Leadership books written for women, by women come from a place of understanding; while many mainstream books offer sound leadership advice, they don't dive into the female psyche like those written by female authors do.
Lean in by Sheryl Sandberg
One of the first leadership books for women is still one of the best. By encouraging women in the workplace to speak up, lean in and be heard, Sheryl Sandberg creates not only more effective, more assertive workers, she helps readers awaken leadership skills. Gain confidence and become more assertive with this essential business book for women.
Dare to Lead by Brene Brown
Dare to Lead is a confidence booster for any woman who needs to take on a leadership role – whether she has the office and title or not. This book is packed with actionable steps and targets confidence and assertiveness; two skills that may be roadblocks for women in business. While this is an interesting read on its own, the audiobook is read by the author and can be listened to at the gym or while commuting – and Brown's "go for it" attitude shines through.
There is also a website and podcast, making Dare to Lead a complete and comprehensive package, rather than just a book on its own. If you are looking for leadership books for women, this is an ideal starting point.
Entrepreneurship
You may be starting up or running a business on your own – but you can still get valuable insight from those who have come before you. From books that help you take your idea from a single creative spark to a working business to those that help you scale and grow, these entrepreneurship titles are a must for the self-employed and startup owners.
E-Myth by Michael Gerber
You have an amazing idea, so why is your business not working? This book for entrepreneurs looks at some of the most common reasons businesses fail – and shares ways to avoid them. With a strong focus on business coaching and education, E-Myth helps the new entrepreneur avoid some of the most common issues that plague small businesses. One of the best books for starting a business, this one can save you a bundle if you avoid even one of the costly errors covered within.
Hooked: How to Build Habit-Forming Products by Nir Eyal
You have an idea, but will others understand and embrace it? Will they buy it once – or better yet, again and again? This book looks at how products sell and why some resonate with buyers and some do not. You can have an amazing culture, wonderful leadership skills and still fall short if you are not targeting the right market or selling the right thing, so this is a game changer for entrepreneurs who are struggling to find a niche.
Books are an amazing way to gain fresh insights and skills – but they're no substitute for focused and in-depth studies. Discover how an online business management degree from Husson can help make a difference for your career or your business, without disrupting your life for in-person attendance. You'll dig deep into the qualities the books above discuss, from discovering your own leadership style to fostering a culture that encourages and retains workers.
Get in touch today to take the first step towards becoming a more effective leader; you'll be amazed at the difference our programs can make for you.
Get Your Business Management Degree
Back to All Articles