Corporate Escape and Maine Grapes
Published on: January 26, 2022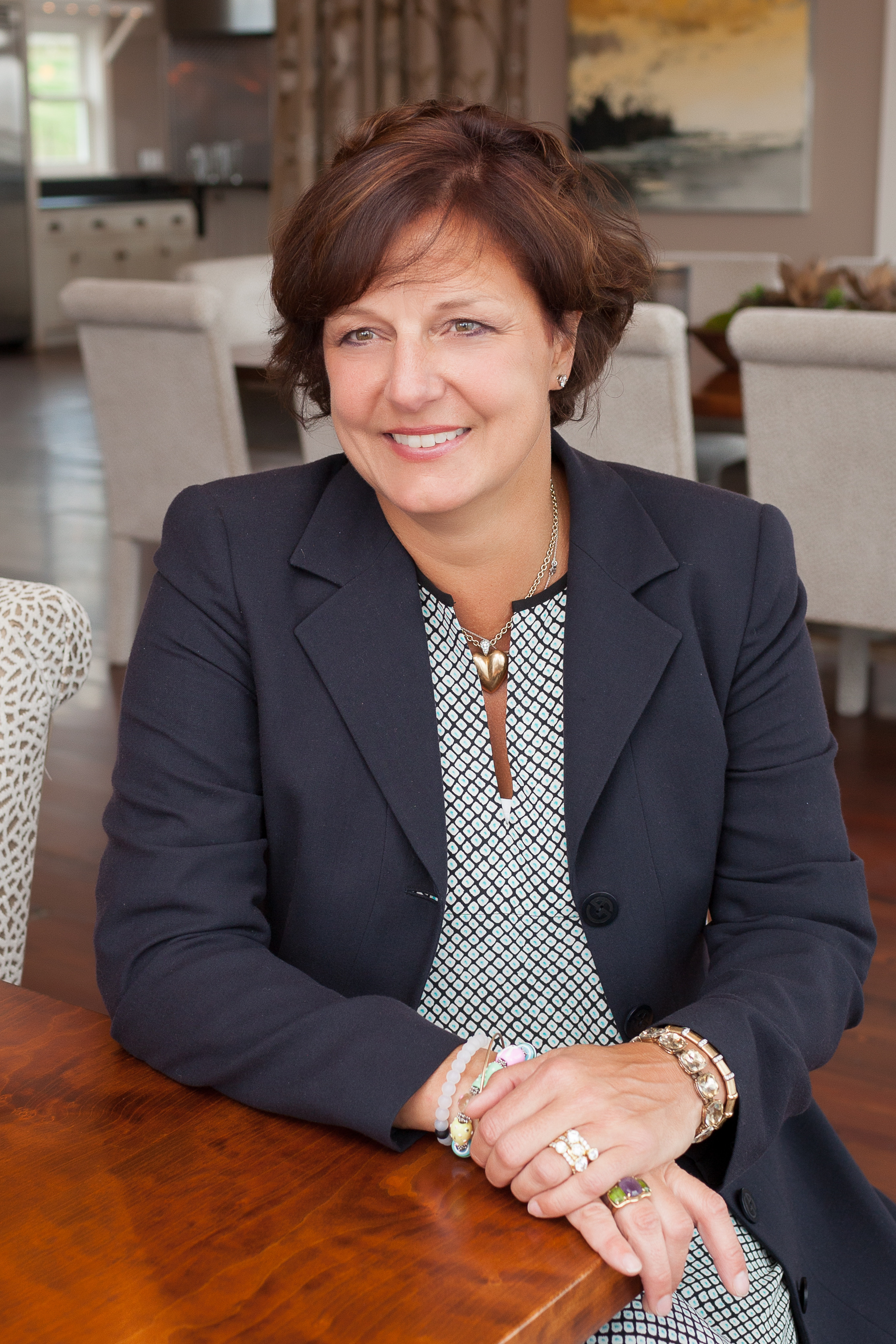 Cellardoor Winery owner and operator Bettina Doulton
BANGOR, MAINE – The third installment of Husson University's Distinguished Business Speaker Series will feature Cellardoor Winery owner and operator Bettina Doulton. Her presentation on Thursday, January 27, 2022 from 12:30 - 1:30 p.m. will take place at the Richard E. Dyke Center for Family Business at 62 Kagan Drive in Bangor.
"After successfully completing breast-cancer treatment in 2006, Doulton made some major changes in her personal and professional life," said Dr. Lynne Coy-Ogan, senior vice president for academic affairs and provost at Husson University. "One of her bold choices was to leave behind the security of a 21-year career at Fidelity Investments, where she held a leadership role, managing mutual funds and people, to begin a new chapter in her life as the owner and operator of Cellardoor Winery."
"I had no experience running an agricultural enterprise like a winery," said Doulton. "When I called my mom in Florida to tell her that I bought a 68-acre winery in Maine, the initial silence on the phone was deafening," she said with a laugh. 
Despite that, Doulton had plenty of experience analyzing other businesses from her time at Fidelity and applied that knowledge to the winemaking process. This business savvy combined with her positive can-do attitude were just what was needed to make Cellardoor Winery a success.
The purpose of Husson University's new Distinguished Business Speaker Series is to educate students, alumni and community members on the challenges facing businesses and related professions. In addition, this series is designed to inspire those who will become our future leaders. Launched in September of 2021, in conjunction with the opening of Husson's new College of Business building, this series includes dynamic speakers from a variety of disciplines ranging from banking, manufacturing, government and security, to management, marketing and more. 
"Husson University is the home of the largest College of Business in Maine. In fact, more students choose to get their MBA from Husson than the next three accredited business colleges combined," said Marie Hansen, JD, PhD, SHRM-SCP, dean of the College of Business. "Giving aspiring leaders the opportunity to hear from existing owners, presidents, CEOs and government officials is part of the outstanding business education we offer to students here at Husson."  
In addition to furthering the education of Husson students, gatherings like this provide an opportunity for members of the public to hear directly from influential members of the business community and government who affect our national, state and local economy.
Every event in the Distinguished Business Speaker Series is free and open to the public. Due to concerns about COVID-19, seating is limited. Guests will need to register in advance to attend the event. In instances where there are space limitations, seating may be allocated by invitation only. Visit https://app.mobilecause.com/form/w9C-4w to register. A registration confirmation will be emailed to all attendees. The University is requiring all attendees to wear masks during the presentation.
More about Bettina Doulton, Owner/Operator of Cellardoor Winery:
When Doulton first visited Cellardoor in December 2006, she immediately fell in love with the farm. She found the 231-year-old barn built in 1790 especially charming.
After purchasing the winery in 2007, she was able to achieve her longtime dream of running a small business. On any given day, visitors to the winery might find Doulton greeting guests in the tasting rooms, driving the tractor or forklifts, or punching down grapes during harvest.
She is passionate about sharing Cellardoor Winery, Maine wines, and the beauty of Maine with as visitors to the state. To help achieve these goals, she founded the Maine Wine Guild and the statewide Wine Trail. Today, Cellardoor Winery offers 18-20 wines for tasting and purchase.
For more than 120 years, Husson University has shown its adaptability and strength in delivering educational programs that prepare future leaders to handle the challenges of tomorrow through innovative undergraduate and graduate degrees. With a commitment to delivering affordable classroom, online and experiential learning opportunities, Husson University has come to represent a superior value in higher education. The hallmarks of a Husson education include advanced knowledge delivered through quality educational programs in business; health and education; pharmacy studies; science and humanities; as well as communication. According to a recent analysis of tuition and fees by U.S. News & World Report, Husson University is one of the most affordable private colleges in New England. For more information about educational opportunities that can lead to personal and professional success, visit Husson.edu.
Back to All Articles