Distinguished Business Speaker Series
The Distinguished Business Speaker Series, launched in 2021 with the opening of Harold Alfond Hall, home of Husson's new College of Business building, includes dynamic speakers from a variety of disciplines. Its main objective is to educate students, alumni and community members on the challenges facing businesses and related professions, as well as to inspire those who will become our future leaders.
Matthew R. McHatten, President/CEO, MMG Insurance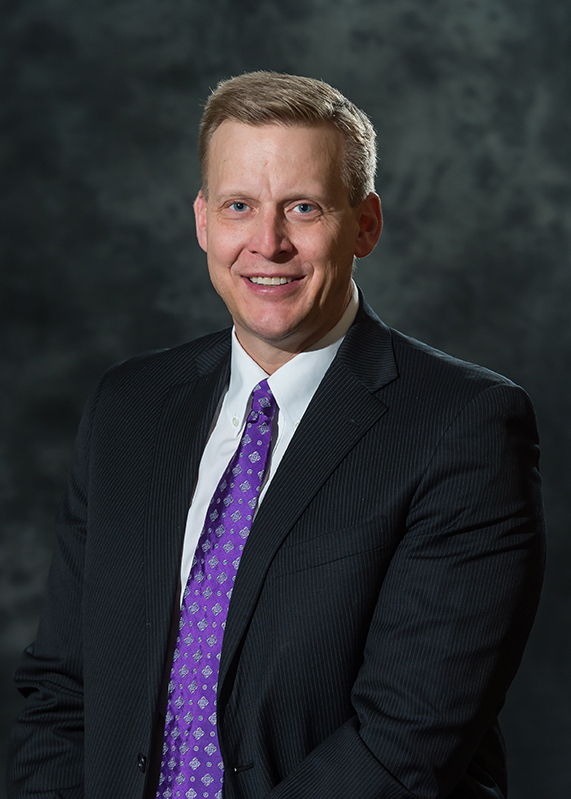 April 19, 2023 at noon
The Gracie Theatre
Register by following this link

Matthew R. McHatten joined the Company in 2001 and as of January 1st, 2023, he is the President & CEO of the Company. Previously, he has served as Executive Vice President, Chief Operating Officer, Secretary and Clerk, Senior Vice President of External Operations, Vice President, and Marketing Director. Mr. McHatten holds a Bachelor of Science Degree in Business Administration and Finance from the University of Maine and also has attended several executive development programs. He was previously employed by Key Bank's Corporate Banking Division as a Vice President and
Relationship Manager. Mr. McHatten is a Board Member of the Aroostook Partnership and serves on the Strategic Communications Council of the National Association of Mutual Insurance Companies (NAMIC). He is past Chair and member of the University of Maine
Business School Advisory Board, past Chair and member of the NAMIC Management Conference Board, and past Chair of the Aroostook Partnership. He is a past member of the Hartford Steam Boiler Advisory Board, past President and past member of the Presque Isle Rotary Club, and past President and member of the Board of Directors of the Central Aroostook Association. Mr. McHatten is a Rotary International Paul Harris Fellow, recipient of the NAMIC Merit Award and was named to the 2010 MaineBiz Next List, an award presented annually to ten individuals recognized as being influential in the future of Maine's economy. In 2019, Mr. McHatten was awarded the prestigious President Abram W. Harris Award by the University of Maine Foundation.
Past Speakers
Senator Susan Collins, '97H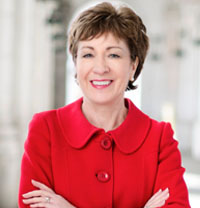 Susan Collins, '97H, Maine's senior United States Senator, was first elected to the Senate in 1996. She ranks eleventh in Senate seniority and is the most senior Republican woman. She serves as a senior member of the Appropriations Committee and as the Ranking Member of the Transportation and Housing Appropriations Subcommittee. She is also a member of the Aging Committee; the Intelligence Committee; and the Health, Education, Labor, and Pensions Committee.
To access the recording of Susan Collins, please fill out this form:
https://app.mobilecause.com/form/4g7gZQ?vid=mzbsy
Senator Collins has earned a national reputation for working across party lines. For the last eight consecutive years, she has ranked as the most bipartisan member of the U.S. Senate. Known for her Maine work ethic, Senator Collins has cast more than 7,800 consecutive votes and holds the longest perfect voting record in the history of the U.S. Senate. Throughout her Senate service, Senator Collins has been a champion of small businesses. When the COVID-19 pandemic began, Senator Collins authored the Paycheck Protection Program, which provided a lifeline to tens of thousands of Maine small employers and supported the jobs of hundreds of thousands of Mainers. 
A native of Caribou, Maine, Senator Collins graduated Phi Beta Kappa from St. Lawrence University and joined the staff of then-Congressman and later Senator William Cohen. She was appointed director of the Small Business Administration's regional office in Boston by President George H.W. Bush, and she was the founding executive director of the Richard E. Dyke Center for Family Business at Husson University in Bangor, Maine.
Senator Collins received Husson University's honorary doctorate of public service in 1997.
Steve Smith, CEO, L.L. Bean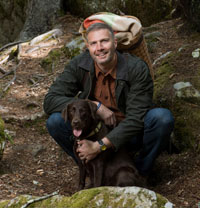 On January 4, 2016, Stephen Smith became the fourth president and CEO of L.L.Bean.
Steve began his career in 1992 at J. Walter Thompson in New York City. He moved to Maine in 1997 and rose to become the Vice President of Sales and Marketing for Resort Sports Network. In 2002, he began his retail career at Hannaford Supermarket and this launched nine years at the Delhaize Group where he gained experience in merchandising, commercial planning, marketing and customer relationship management in the US and Belgium.
In 2011, Steve joined Walmart International as SVP and General Manager of Sam's Club and Chief Marketing Officer for Walmart China in Shenzhen, China. There he gained general management responsibility, integrating e-commerce into the core business and improving annual sales growth. A year later, Steve became Chief Customer Officer of ASDA (part of Walmart International), a $30+ billion food, fashion and general merchandise omnichannel business in the United Kingdom. In 2015, Steve became Chief Merchandising and Marketing Officer for Yihaodian (part of Walmart Global Ecommerce), a pure e-commerce business located in Shanghai.
Steve is a graduate of Dickinson College in Carlisle, Pennsylvania, where he studied Art History and Physics. He grew up in Westchester County, New York and Amherst, Massachusetts. He spends summers on Canada Lake in the Adirondacks at a lake house that has been in his family for generations.
Steve is very active in outdoor sports and enjoys a wide variety of activities. He and his family are excited to be in Maine where they have deep ties and where they can embrace their love of the outdoors and commitment to the community.
Bettina Doulton, Owner/Operator of Cellardoor Winery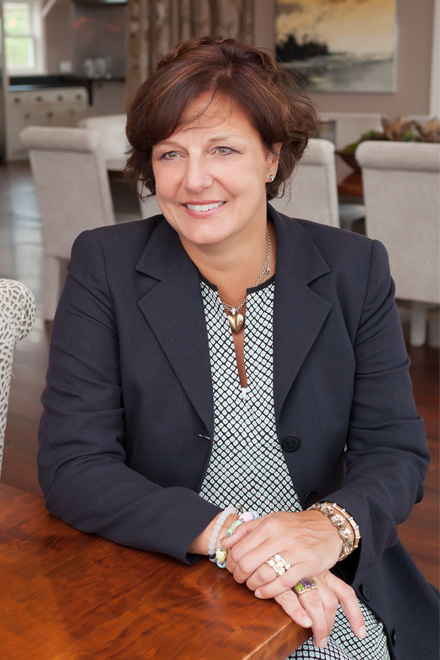 When Bettina first visited Cellardoor in December 2006, she immediately fell in love with the 200-year-old buildings and 68-acre farm. Knowing the Winery was for sale, she realized her longtime dream to run a small business when she became its owner in 2007. Leaving behind a 21-year career at Fidelity Investments managing mutual funds and people, and feeling more reflective after having finished breast-cancer treatment in 2006, Bettina fully embraced that new chapter in her life. On any given day, you may find her greeting guests in the tasting rooms, driving the tractor or forklifts, or punching down grapes during harvest.
Bettina is dedicated to sharing Cellardoor Winery, Maine wines, and all the beauty of Maine with as many visitors as possible. To that end, she founded the Maine Wine Guild and its statewide Wine Trail.
Bettina has found complete joy in the people she works with and the guests who visit. She wants everyone to have a highlight each day and hopes a visit to the Winery will give guests a break from the rat race she remembers all too well.
Timothy J. Dentry, President and CEO of Northern Light Health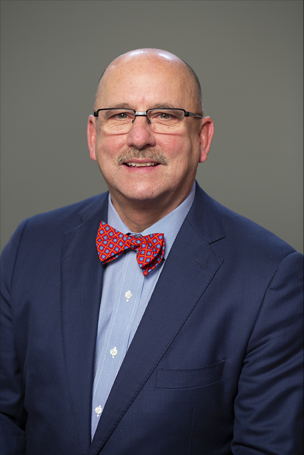 On April 1, 2020, Tim Dentry became president and CEO of Northern Light Health (NLH), having served as NLH Chief Operating Officer for the prior three years. Mr. Dentry brings a wealth of experience in organizational and cultural transformation, care delivery model integration, and quality, service and economic performance growth.
Prior to joining Northern Light Health, he focused his career on international health delivery improvement, from Addis Ababa to Abu Dhabi, with institutional backing from Yale University and Johns Hopkins Medicine. In the United States, Tim has held executive positions with success in growing markets, new service development, and physician and health system partnerships. Mr. Dentry is a graduate of Loyola University Maryland's MBA and Bachelor of Science programs, as well as a Fellow in International Health from Yale University.
Tony Shurman, President and CEO of Jasper Wyman and Son ("Wyman's")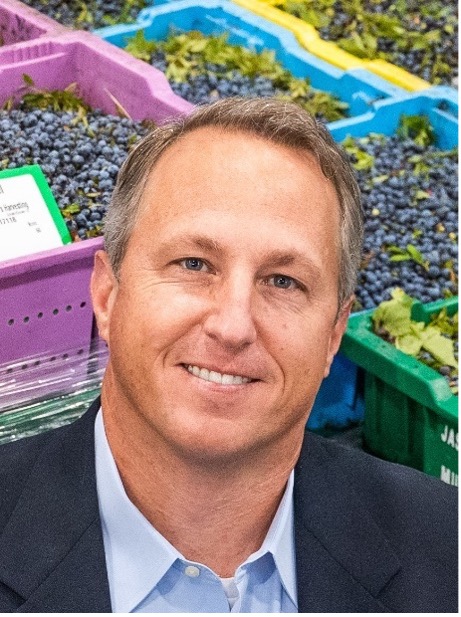 Tony Shurman is president and CEO of Jasper Wyman & Son ("Wyman's"), one of the largest brands of frozen fruit in the United States with its most notable offering being wild blueberries. Founded in 1874, Wyman's is a family-owned business headquartered in Down East Maine with an ongoing commitment to environmental stewardship, corporate social responsibility and innovation. Tony joined the company in 2017 excited by its growth prospects, the opportunity to enhance health through the remarkable wild blueberry and the chance to live and work in Maine.
Prior to joining Wyman's, Tony led the Post Foods breakfast-cereal business which includes brands such as Honey Bunches of Oats, Grape Nuts, Pebbles and Post Shredded Wheat. Earlier in his career he worked in brand management roles on a diverse range of brands from Trident chewing gum to Advil. In 2000, he founded a breath-mint company he built over six years that launched multiple innovative products in the United States, Mexico and Asia. Tony has experience living and working across a number of geographies including Japan, Europe, Brazil, South Africa and the United States. Tony lives with his wife, two sons and two dogs in Yarmouth, Maine.
Tess Gerritsen, Author
Internationally bestselling author Tess Gerritsen took an unusual route to a writing career. A graduate of Stanford University, Tess went on to medical school at the University of California, San Francisco, where she was awarded her M.D.
While on maternity leave from her work as a physician, she began to write fiction. In 1987, her first novel was published. Call After Midnight, a romantic thriller, was followed by eight more romantic suspense novels. She also wrote a screenplay, Adrift, which aired as a 1993 CBS Movie of the Week starring Kate Jackson.
Her books have been top-3 sellers in the United States and number one bestsellers abroad. She has won both the Nero Wolfe Award (for Vanish) and the Rita Award (for The Surgeon). Critics around the world have praised her novels as "Pulse-pounding fun" (Philadelphia Inquirer), "Scary and brilliant" (Toronto Globe and Mail), and "Polished, riveting prose" (Chicago Tribune). Publisher Weekly has dubbed her the "medical suspense queen."
Her series of novels featuring homicide detective Jane Rizzoli and medical examiner Maura Isles inspired the TNT television series "Rizzoli & Isles" starring Angie Harmon and Sasha Alexander.
Gerritsen's first medical thriller, Harvest, was released in hardcover in 1996, and marked her debut on the New York Times bestseller list. Her suspense novels since then have been: Life Support (1997), Bloodstream (1998), Gravity (1999), The Surgeon (2001), The Apprentice (2002), The Sinner (2003), Body Double (2004), Vanish (2005), The Mephisto Club (2006), The Bone Garden (2007), The Keepsake (2008; UK Title: Keeping the Dead), Ice Cold (2010; UK Title: The Killing Place), The Silent Girl (2011), Last to Die (2012), Die Again (2015), Playing with Fire (2015), I Know a Secret (2017) and The Shape of Night (2019). Her books have been published in forty countries, and more than 40 million copies have been sold around the world.
Additionally, she is also a filmmaker. Gerritsen and her son Josh have just completed production of a feature-length documentary, Magnificent Beast, about the ancient origins of the pig taboo. Their previous film, Island Zero, is a feature-length horror movie that was released in 2018.
Now retired from medicine, she writes full time and lives in Maine.
John Stiker, CEO of Stonewall Kitchen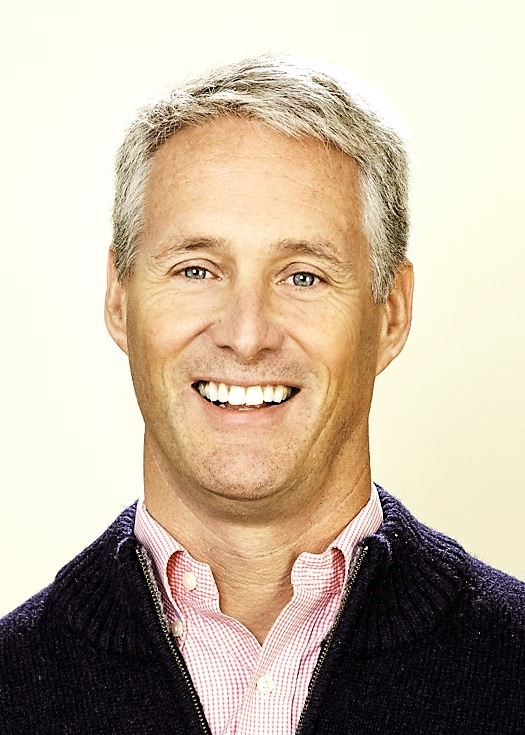 John Stiker is currently the CEO of Stonewall Kitchen, LLC. Headquartered in York, Maine, the Stonewall Kitchen brand began in 1991 as a line of jams, sauces and other distinctive, high-quality products sold at local farmers' markets. Today, Stonewall Kitchen is the premier specialty food and home goods platform in North America, having completed seven acquisitions in the last four years. A true omnichannel business, the company boasts more than 8,500 wholesale accounts nationwide and internationally; a thriving catalog and online division; eleven retail company stores from Connecticut to Maine, and four manufacturing facilities throughout New England.
Prior to Stonewall Kitchen, John was a Senior Operating Partner at Centre Partners, a leading middle market private equity firm. Previously, he served as the CEO at Distant Lands Trading Company, a vertically-integrated coffee company with farms and mills in Costa Rica and Colombia. Before that, John was an executive with increasing levels of responsibility at Bumble Bee Foods, helping grow the company from $400 million in revenue to over $1 billion.
He started his career as a brand manager for Procter & Gamble, after serving four years as an officer in the U.S. Navy. John has triplet sons who are all currently serving as officers on active duty in the Army and Navy.