Distinguished Business Speaker Series
To navigate the waters of our data- and algorithm-driven economy, businesses must continually acquire new information and turn that knowledge into strategy. To facilitate this process, Husson University, home of the largest business school in Maine, is pleased to present the Distinguished Business Speaker Series.
This series, launched in conjunction with the opening of Husson's new College of Business building, will include dynamic speakers from a variety of disciplines ranging from banking, government and security, to management, marketing and more. Its main objective is to educate students, alumni and community members on the challenges facing businesses and related professions, as well as to inspire those who will become our future leaders. 
Past Speakers
Senator Susan Collins, '97H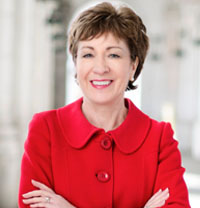 Susan Collins, '97H, Maine's senior United States Senator, was first elected to the Senate in 1996. She ranks eleventh in Senate seniority and is the most senior Republican woman. She serves as a senior member of the Appropriations Committee and as the Ranking Member of the Transportation and Housing Appropriations Subcommittee. She is also a member of the Aging Committee; the Intelligence Committee; and the Health, Education, Labor, and Pensions Committee.
To access the recording of Susan Collins, please fill out this form:
https://app.mobilecause.com/form/4g7gZQ?vid=mzbsy
Senator Collins has earned a national reputation for working across party lines. For the last eight consecutive years, she has ranked as the most bipartisan member of the U.S. Senate. Known for her Maine work ethic, Senator Collins has cast more than 7,800 consecutive votes and holds the longest perfect voting record in the history of the U.S. Senate. Throughout her Senate service, Senator Collins has been a champion of small businesses. When the COVID-19 pandemic began, Senator Collins authored the Paycheck Protection Program, which provided a lifeline to tens of thousands of Maine small employers and supported the jobs of hundreds of thousands of Mainers. 
A native of Caribou, Maine, Senator Collins graduated Phi Beta Kappa from St. Lawrence University and joined the staff of then-Congressman and later Senator William Cohen. She was appointed director of the Small Business Administration's regional office in Boston by President George H.W. Bush, and she was the founding executive director of the Richard E. Dyke Center for Family Business at Husson University in Bangor, Maine.
Senator Collins received Husson University's honorary doctorate of public service in 1997.
Steve Smith, CEO, L.L. Bean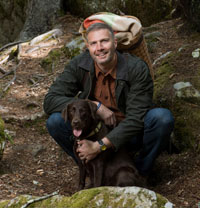 On January 4, 2016, Stephen Smith became the fourth president and CEO of L.L.Bean.
Steve began his career in 1992 at J. Walter Thompson in New York City. He moved to Maine in 1997 and rose to become the Vice President of Sales and Marketing for Resort Sports Network. In 2002, he began his retail career at Hannaford Supermarket and this launched nine years at the Delhaize Group where he gained experience in merchandising, commercial planning, marketing and customer relationship management in the US and Belgium.
In 2011, Steve joined Walmart International as SVP and General Manager of Sam's Club and Chief Marketing Officer for Walmart China in Shenzhen, China. There he gained general management responsibility, integrating e-commerce into the core business and improving annual sales growth. A year later, Steve became Chief Customer Officer of ASDA (part of Walmart International), a $30+ billion food, fashion and general merchandise omnichannel business in the United Kingdom. In 2015, Steve became Chief Merchandising and Marketing Officer for Yihaodian (part of Walmart Global Ecommerce), a pure e-commerce business located in Shanghai.
Steve is a graduate of Dickinson College in Carlisle, Pennsylvania, where he studied Art History and Physics. He grew up in Westchester County, New York and Amherst, Massachusetts. He spends summers on Canada Lake in the Adirondacks at a lake house that has been in his family for generations.
Steve is very active in outdoor sports and enjoys a wide variety of activities. He and his family are excited to be in Maine where they have deep ties and where they can embrace their love of the outdoors and commitment to the community.
Bettina Doulton, Owner/Operator of Cellardoor Winery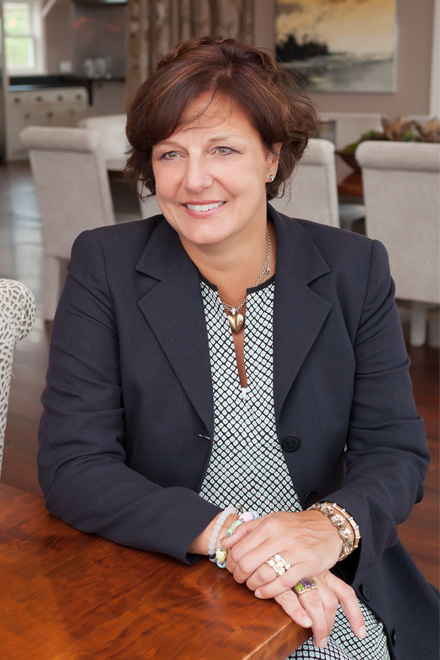 When Bettina first visited Cellardoor in December 2006, she immediately fell in love with the 200-year-old buildings and 68-acre farm. Knowing the Winery was for sale, she realized her longtime dream to run a small business when she became its owner in 2007. Leaving behind a 21-year career at Fidelity Investments managing mutual funds and people, and feeling more reflective after having finished breast-cancer treatment in 2006, Bettina fully embraced that new chapter in her life. On any given day, you may find her greeting guests in the tasting rooms, driving the tractor or forklifts, or punching down grapes during harvest.
Bettina is dedicated to sharing Cellardoor Winery, Maine wines, and all the beauty of Maine with as many visitors as possible. To that end, she founded the Maine Wine Guild and its statewide Wine Trail.
Bettina has found complete joy in the people she works with and the guests who visit. She wants everyone to have a highlight each day and hopes a visit to the Winery will give guests a break from the rat race she remembers all too well.
Timothy J. Dentry, President and CEO of Northern Light Health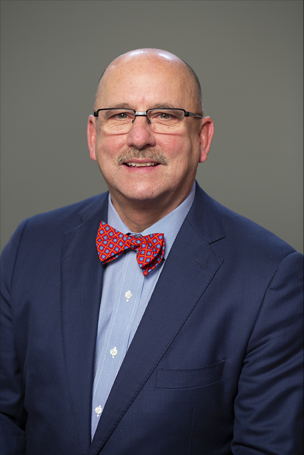 On April 1, 2020, Tim Dentry became president and CEO of Northern Light Health (NLH), having served as NLH Chief Operating Officer for the prior three years. Mr. Dentry brings a wealth of experience in organizational and cultural transformation, care delivery model integration, and quality, service and economic performance growth.
Prior to joining Northern Light Health, he focused his career on international health delivery improvement, from Addis Ababa to Abu Dhabi, with institutional backing from Yale University and Johns Hopkins Medicine. In the United States, Tim has held executive positions with success in growing markets, new service development, and physician and health system partnerships. Mr. Dentry is a graduate of Loyola University Maryland's MBA and Bachelor of Science programs, as well as a Fellow in International Health from Yale University.
Tony Shurman, President and CEO of Jasper Wyman and Son ("Wyman's")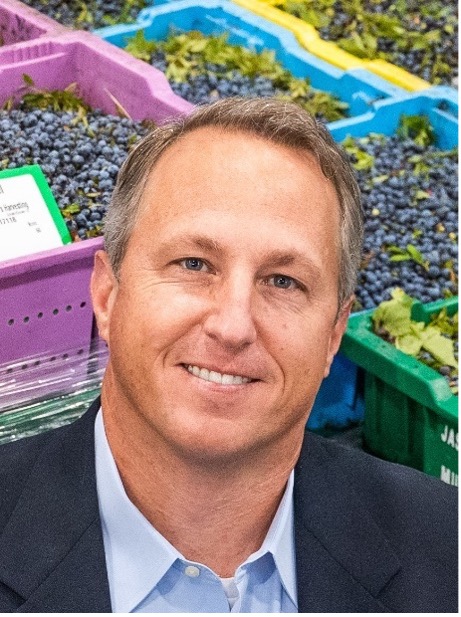 Tony Shurman is president and CEO of Jasper Wyman & Son ("Wyman's"), one of the largest brands of frozen fruit in the United States with its most notable offering being wild blueberries. Founded in 1874, Wyman's is a family-owned business headquartered in Down East Maine with an ongoing commitment to environmental stewardship, corporate social responsibility and innovation. Tony joined the company in 2017 excited by its growth prospects, the opportunity to enhance health through the remarkable wild blueberry and the chance to live and work in Maine.
Prior to joining Wyman's, Tony led the Post Foods breakfast-cereal business which includes brands such as Honey Bunches of Oats, Grape Nuts, Pebbles and Post Shredded Wheat. Earlier in his career he worked in brand management roles on a diverse range of brands from Trident chewing gum to Advil. In 2000, he founded a breath-mint company he built over six years that launched multiple innovative products in the United States, Mexico and Asia. Tony has experience living and working across a number of geographies including Japan, Europe, Brazil, South Africa and the United States. Tony lives with his wife, two sons and two dogs in Yarmouth, Maine.