Fresh Check Day at Husson University
Published on: March 20, 2018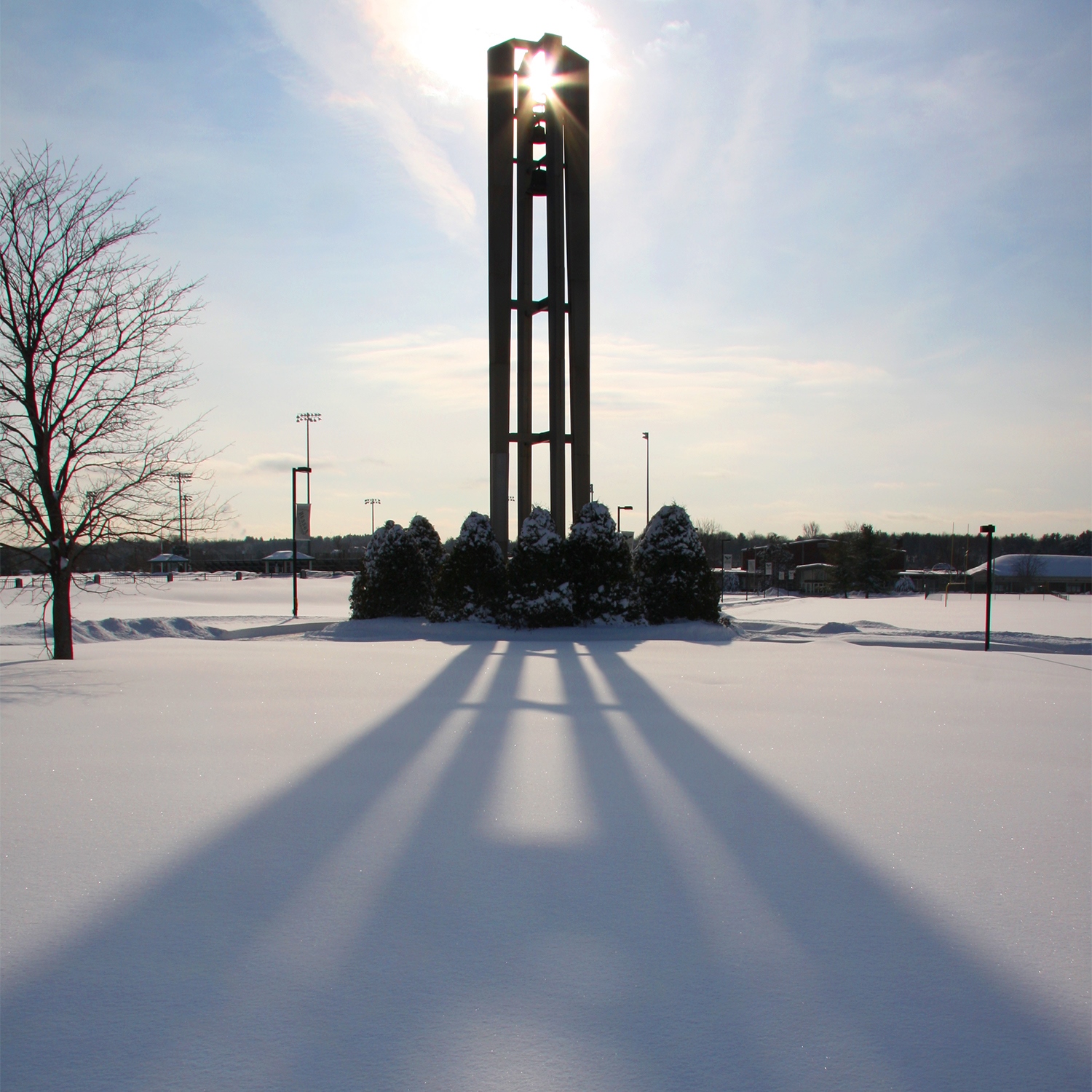 Photo Courtesy: Larry Ayotte
BANGOR, MAINE - Husson will be holding its first annual Fresh Check Day at the G. Peirce Webber Campus Center in Peabody Hall on the University's Bangor campus on March 21, 2018 from 11 a.m. -1 p.m. Initially created by the Jordan Porco Foundation, Fresh Check Day is an event designed to promote positive mental health and suicide prevention. The event will feature interactive booths, peer-to-peer messaging, support from multiple campus departments and groups, free food, entertainment, and exciting prizes and giveaways. Fresh Check Day aims to create a bridge between students and the mental health resources available on campus and in the Greater Bangor area.
"Many students choose not to get the help they need because of the social stigma associated with seeking mental health services," said Colleen M. Owens, LCPC, director of counseling services at Husson University's Wellness Center. "Events like this help people realize that there is no shame in getting help when you need it. It's not unusual for people to need and get the assistance of mental health professionals."
Mental illness is more common than people think. According to the National Alliance on Mental Illness, one out of every five adults in the United States experiences a mental illness at some point during their life.[1] In fact, 43.8 million U.S. adults experience mental illness in a given year.[2]
A continuous loop presentation of some suicide prevention public service announcement (PSA) videos will be on display as part of Fresh Check Day. These PSAs were all completely written, produced, directed and edited and by the students at Husson University's New England School of Communications.
Fresh Check Day is a growing national initiative designed to prevent suicide and increase awareness of mental health issues. In 2016, there were 58 Fresh Check Day events in 14 states. Last year, 84 schools participated in 26 states and the District of Columbia. This year, there will be even more.  
More information about Fresh Check Day at Husson University can be found at http://freshcheckday.com/schools/husson-university/. To learn more about counseling services at Husson University, contact Colleen Owens at owensc@husson.edu or call 207-941-7184.
Husson University encourages students who are experiencing emotional or psychological distress to speak to a professional. Any student who feels he or she needs assistance can speak confidentially to one of the trained professional counselors located on campus at the University's Wellness Center. They are available to provide free, time-limited services to all Husson University students. Husson counselors work to provide a confidential, objective, and supportive environment that allows students to better understand the sources of their problems and identify ways to solve them.
If you or someone you know is thinking about suicide, please call the National Suicide Prevention Lifeline at 1-800-273-TALK (8255)
The Jordan Porco Foundation is a public charity. Their mission is to prevent suicide, promote mental health, and create a message of hope for young adults. They accomplish this by providing engaging and uplifting peer-run programs. Their programs strive to start a conversation about mental health that reduces stigma while encouraging help-seeking and supportive behaviors. They've received multiple testimonials that prove their work is saving young adult lives. Their portfolio of innovative programs includes Fresh Check Day, Nine out of Ten, and their pilot program 4 What's Next.
For more than 100 years, Husson University has prepared future leaders to handle the challenges of tomorrow through innovative undergraduate and graduate degrees. With a commitment to delivering affordable classroom, online and experiential learning opportunities, Husson University has come to represent superior value in higher education. Our Bangor campus and off-campus satellite education centers in Southern Maine, Wells, and Northern Maine provide advanced knowledge in business; health and education; pharmacy studies; science and humanities; as well as communication. In addition, Husson University has a robust adult learning program. For more information about educational opportunities that can lead to personal and professional success, visit Husson.edu.
[1] "Mental Health Facts in America," National Alliance on Mental Illness, https://www.nami.org/NAMI/media/NAMI-Media/Infographics/GeneralMHFacts.pdf.
[2] Ibid
Back to All Articles