New Financial Aid Opportunities for Community College Students Transferring to Husson University
Published on: December 6, 2017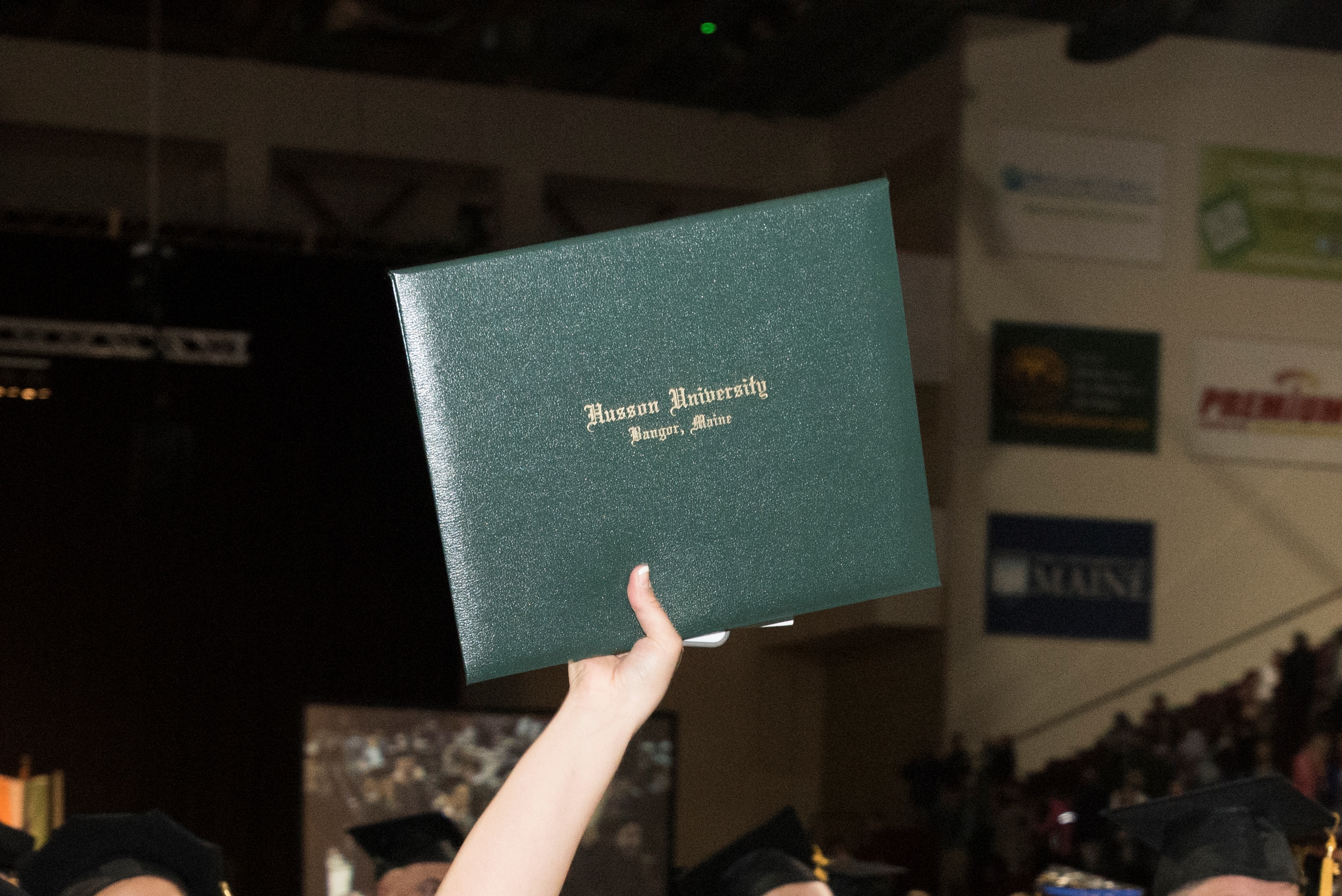 BANGOR, MAINE - In an effort to help keep higher education affordable for the many students who start their academic careers at community colleges, Husson University is more than doubling the amount of money available to transfer students through new scholarship and award programs.  
Beginning in 2018, Husson will now offer the Maine Community College Award. Students who enroll at Husson immediately after they complete their two-year college degree are now guaranteed to receive a $2,000 award toward tuition at the university.
Husson will also be offering an additional $1,500 scholarship to students who are members of Phi Theta Kappa at their community colleges and have a grade point average of 3.0 or higher for all of the institutions they previously attended. Similar to the Maine Community College Award, these students must enroll at Husson immediately after they complete their two-year college degree.
The current Transfer Academic Scholarship program provides $3,000 ($1,500/semester) to students who have a grade point average of 3.5 or higher; $2,000 ($1,000/semester) to students who have a grade point average of 3.0 to 3.49; and $1,000 ($500/semester) to students who have a grade point average of 2.5 to 2.99
[1]
[1] Qualifying incoming transfer students will receive one of the three listed scholarships. Students must maintain a minimum GPA of 2.5 to keep the $1,000 scholarship and a minimum GPA of 3.0 to keep the $2,000 or $3,000 scholarships. They must also continue to carry a minimum of 12 credit hours per semester. The Transfer Academic Scholarship is applicable to day-division enrollment in undergraduate programs of study and is stackable with the Maine Community College Award and the Phi Theta Kappa (PTK) Scholarship. 
The combination of these two new programs gives community college graduates the opportunity to receive an additional $3,500 in tuition assistance from Husson University. When added to the existing Transfer Academic Scholarship program, students can receive up to $6,500 in scholarships and awards.
"Husson University is a proud partner of community colleges in Maine," says John Champoli, vice president for enrollment management at Husson University. "Many of the students who attend community colleges are from modest means and among the first in their family to earn a degree. At Husson, we believe that these students deserve a chance to get a great education at an affordable price." 
That's part of the reason why Husson University has so many articulation agreements with community colleges. More than 85 agreements are in place between New England community colleges and Husson. These smooth the recognition and transfer of credits for students from these institutions to the University. In addition, Husson has also entered into an agreement with the Diploma-to-Degree program with the Canadian Public Community College system and the University of Fredericton. The University also has approximately 35 transfer agreements with technical centers throughout Maine and New Hampshire.
"Even though most of our merit aid program still goes to first-year students, Husson wants to do more to help transfer students," continued Champoli. "Last year, we were able to provide nearly $12 million in institutional funded grants and scholarships to students who qualified. This year, we are hoping to do more to get financial aid into the hands of students who need it."
For more than 100 years, Husson University has prepared future leaders to handle the challenges of tomorrow through innovative undergraduate and graduate degrees. With a commitment to delivering affordable classroom, online and experiential learning opportunities, Husson University has come to represent superior value in higher education. Our Bangor campus and off-campus satellite education centers in Southern Maine, Wells, and Northern Maine provide advanced knowledge in business; health and education; pharmacy studies, science and humanities; as well as communication. In addition, Husson University has a robust adult learning program. For more information about educational opportunities that can lead to personal and professional success, visit Husson.edu.
Back to All Articles