National Leaders on Women and Addiction to be Featured at Husson Institute for Continuing Health Education Conference
Published on: July 22, 2013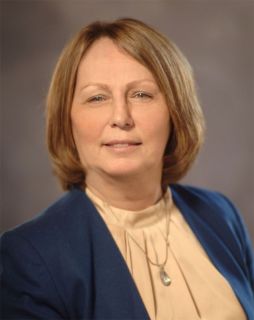 While women often enter treatment sooner than men after becoming dependent on substances, they usually have more psychological distress, particularly with mood and anxiety disorders. That is just one of the research findings of Dr. Christine Grella, a professor-in-residence with UCLA's Integrated Substance Abuse Program.
Dr. Grella will be sharing the results of her latest research on chemical dependence at the Husson Institute for Continuing Health Education's conference, "Addiction and Recovery for Women: Celebrating Empowerment and Renewal" on September 6, 2013 from 7:30 am to 4 pm at the Hilton Garden Inn in Bangor, ME.
"We are creating a learning community across healthcare, legal and correctional disciplines focused on women and addiction," stated Alanna S. Stetson, Director of the Husson Institute for Continuing Health Education Programming, (HICHEP). "The exchange of information and ideas taking place at this event between prominent prevention, mental health, treatment and recovery professionals could have a significant impact on efforts to improve the outcomes of women at risk."
Dr. Grella, a professor-in-residence with the Department of Psychiatry and Biobehavioral Sciences at UCLA's Integrated Substance Abuse Program will be the keynote speaker. Her research examines the relationship of addiction service delivery to treatment outcomes focused on women. Gender differences in substance abuse trends will be examined in depth.
The featured presenter at the plenary session will be Donna M. White, R.N. Ph.D., an addiction specialist at Lemuel Shattuck Hospital in Boston, MA. Previously, she was the program director for the Commonwealth Research and Evaluation Unit, a conjoined program between the Massachusetts Department of Mental Health and Harvard University. Dr. White's presentation "Pain Management and Addictive Disorders - Why Is This So Difficult?" will examine some of the challenges associated with prescription medication abuse.
Many local leaders in addiction will join the conference discussion, including the Honorable Andrew M. Mead, Associate Justice, Maine Supreme Judicial Court, who has been the Presiding Judge, Penobscot County Adult Drug Treatment Court.
Clinicians, mental health providers, substance abuse counselors,nurses, pharmacists, treatments providers, prevention experts, policy leaders, criminal justice, child welfare and public health professionals are all encouraged to attend this dynamic and informative conference.
Tuition for the event is $120 for individuals. A group discount is available for organizations sending three or more individuals to the conference. Husson University faculty and students qualify for additional discounts.
The conference has been approved for Continuing Nursing Education (CNE) and National Board for Certified Counselors (NBCC) continuing education credits through Husson. In addition, content from the event has been submitted for professional credit consideration to the American Association of Nurse Practitioners, (AANP), the Maine Board of Pharmacy and other alcohol and drug counseling organizations that recognize continuing education credits.
Persons interested in registering for the event or receiving more information should contact Alanna Stetson, MSN, RN-BC, Director, HICHEP at 207.992.1973 or email her at stetsona@my.husson.edu
The Husson Institute for Continuing Health Education Programming (HICHEP) is an exciting new collaborative effort between the College of Health and Education, and the School of Pharmacy at Husson University. Continuing Education at HICHEP offers a vibrant and diverse array of subjects and courses for personal and professional development. Courses take place throughout the year in various locations and online. To learn about other HICEP events, visit our online calendar at Husson.edu/HICHEP
For more than 100 years, Husson University has prepared future leaders to handle the challenges of tomorrow through high quality undergraduate and graduate degrees. With a commitment to delivering affordable classroom, online and experiential learning opportunities, Husson University has come to represent superior value in higher education. Our Bangor campus and off-campus satellite education centers in Presque Isle and South Portland provide advanced knowledge in business; health and education; pharmacy studies, science and humanities; as well as communication. In addition, Husson University has a robust adult learning program. For more information about educational opportunities that can lead to personal and professional success, visit Husson.edu
Back to All Articles