Husson University is a vibrant, student-centered learning community, with many opportunities for students to grow both academically and personally.
These resources will help you become familiar with campus, so you can remind your student where to go for support and assistance.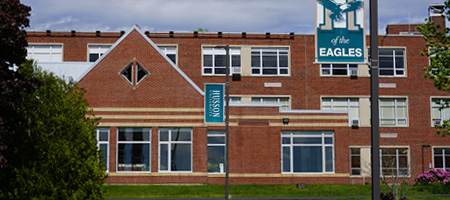 Center for Student Success
Empowering Husson students to develop and achieve their academic, career, and life goals.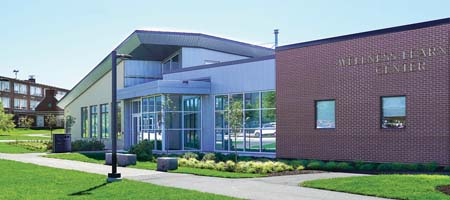 Wellness Center
Counseling and Health Services
The Wellness Center provides counseling and health services for students.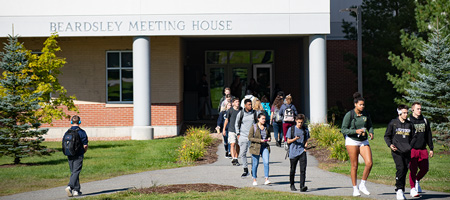 Financial Aid and Student Accounts
For information related to student bills and/or payment, financial aid, scholarships and general questions.
Fall Term 2023
Classes Begin 8/28/2023
Labor Day - No Classes 9/4/2023
Fall Break 10/09/2023-10/10/2023
Thanksgiving Break 11/22/2023-11/24/2023
Classes End 12/11/2022
Final Exams 12/12/2023-12/15/2023
Spring 2024 Course Registration
Registration Advising: Oct. 30 – Nov. 3, 2023
Student Online Registration: Nov. 3 – Nov. 12, 2023
Registration Advising Follow-up: Nov 13 – Nov. 17, 2023
Tips for Parents
A guide for parents to help families navigate their student's first semester at Husson
The summer before college.
Be prepared to see less of your student this summer. They'll likely be spending every waking hour with friends. Consider allowing them this special time together.

The emotional roller coaster.
Recognize this may be a time of ambivalence for you: excitement about opportunities awaiting your student mixed with a sense of loss. Seek out support from other parents going through the same thing. Consider joining the "Official Husson University Family Group" on Facebook to connect with families of both new and current Husson students.

Communication.
Busy college students keep in touch in a variety of ways. Consider using WhatsApp or texting for quick communication. Remember, this is the time to let go a bit, so resist the urge to keep in constant contact. Of course, students always appreciate an old-fashioned letter or care package from home!
Read Month-By-Month Tips for Parents
Subscribe to the E-Newsletter
Entering Fall '23 Next Steps
This list is helpful for families whose student will be entering their first year.
First-Year Next Steps
Join the Husson Family Facebook Group
Events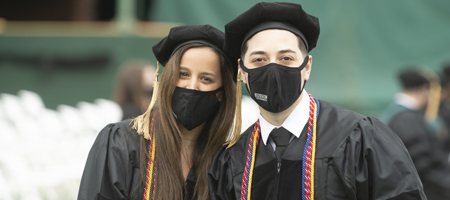 Commencement
Visit the Commencement website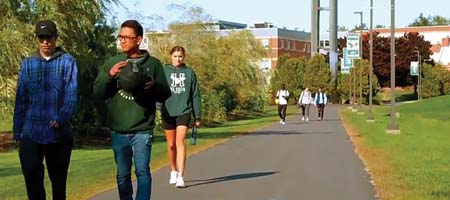 New Student Orientation
Visit the New Student Orientation Website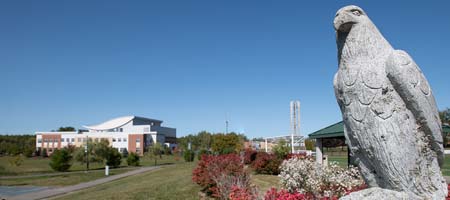 Accepted Students Day
Visit the Accepted Students Day Website
FAQs
The Family Educational Rights and Privacy Act (FERPA) is a federal act that affords students of higher learning certain rights with respect to their education. It is the policy of Husson University to follow those guidelines to protect the privacy of students. Once students become part of our community, they will be treated as adults. It is their responsibility to keep you informed of their activities and their academic progress. Read more about FERPA here.
You're part of the Eagle Family! Stay connected to the university and network with other families on social media.
We are committed to providing our faculty, staff, students, and guests with a safe and friendly environment, both on and around our campus.
When addressing mail to your student, please use the following format
Student Name
Residence Hall, Room #
Husson University
1 College Circle
Bangor, ME. 04401


Show your Eagle Pride with Husson gear.
The Husson Bookstore is your source for books, course materials, Husson gear and more!
Quick Reference Phone Numbers
College of Business
207.941.7182

College of Health & Pharmacy
207.941.7166

College of Science & Humanities
207.941.7158

New England School of Communications
207.941.7176

Office of the Provost
207.992.4994

Registrar's Office
207.941.7149
Athletics Office
207.941.7026
Campus Safety & Security
Non-Emergency - 207.941.7785
Emergency Duty Line - 207.941.7911
Dining Services
207.941.7076
Information Technology Office
207.973.1000
International Initiatives/Study Abroad
207.941.7003
Center for Student Success
Academic Services - 207.992.1934
Career Services - 207.404.5618
Dean of Student Success - 207.992.1934
Accessibility Services - 207.992.1934
Student Life
Dean of Student Life - 207.941.7107
Counseling Services Center - 207.941.7625
Residence Life - 207.941.7700
Student Activities - 207.941.7910
Student Health Center - 207.941.7625
Student Employment
207.941.7083
Veterans Affairs
207.941.7034