Bookstore
This is the homepage for the Husson Bookstore, where Husson community members can shop course materials, clothing, apparel, gifts, t-shirts, supplies, fan gear and more!
"Rent-a-Text" Program!
Click here to set up your rental account.
Click here for information on renting textbooks from the University Bookstore!

Hours
Please see the bookstore's website at www.hussonshop.com for hours of operation.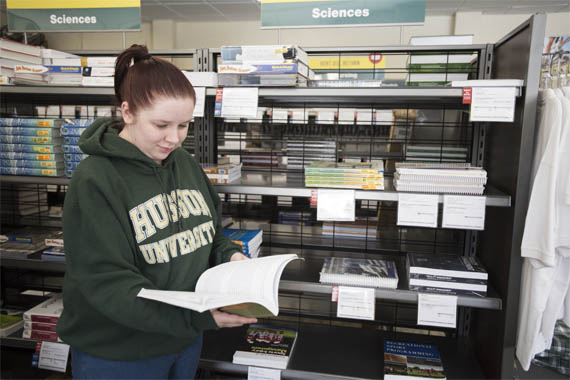 Location
The Mary McDonald Bookstore is located on the lower level of Peabody Hall across from the security office.

Buying Books
You can purchase books from off the shelf or order books as soon as they appear on our website, www.hussonshop.com. The advantage to ordering in advance is that you can lock in orders for used books, which are 25% less than new.

Return Policy
A receipt is required for all returns. The return timeframe for textbooks is extended each semester to correspond with the "add/drop" period.

Additionally, you may sell back your books to the store at any time, however, the best time to sell a book is during or near the week of final exams.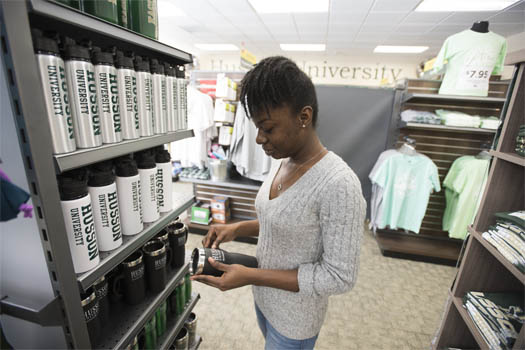 Management
The Husson Bookstore is managed by Follett Higher Education Group which also runs the bookstore website, www.hussonshop.com.

About Mary McDonald
Mary McDonald was the bookstore manager from 1957 to 1977. Upon her retirement, the Student Senate named the bookstore after her, in recognition of commitment, loyalty and friendship.
For more information
Name

Phone and Email
Address
Elisa Baker
Bookstore Manager

207.941.7114
e.baker@follett.com
1st Floor Peabody
Husson University
1 College Circle
Bangor, Maine 04401