Exercise Science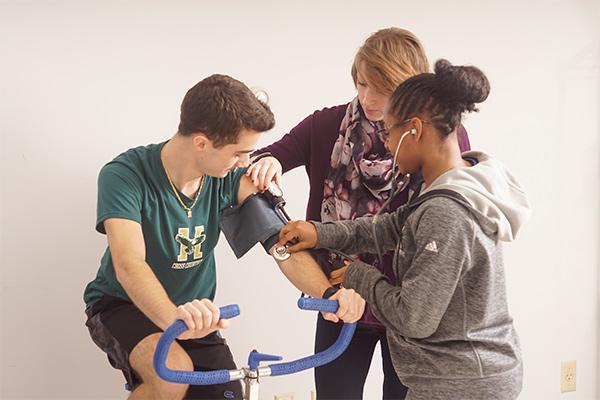 As people become more health conscious, demand for professionals who can both prevent and rehabilitate injury or disease is expected to increase. In fact, the need for athletic trainers in particular is projected to grow 21 percent from 2014 to 2024 - much faster than the average for all occupations. Exercise Science graduates are trained to assess fitness levels, then design and implement exercise plans for people who may be healthy or who have been compromised by disease or injury.
REQUEST INFO
Employment opportunities for those holding an exercise science degree include work in medical, private, commercial and sports fitness facilities as well as clinical settings such as cardiac and pulmonary rehabilitation. Other graduates may move on to health-related professional programs or academic research careers.
The Exercise Science Program
Graduates of Exercise Science programs are trained to assess, design, and implement exercise plans for groups and individuals who may be healthy or have diseases or injuries. Exercise scientists may evaluate risk factors, conduct assessments, develop appropriate fitness or treatment plans, and motivate people toward healthy behaviors in a variety of settings. 
Career Opportunities
Individual and/or corporate wellness programs
Coaching
Personal fitness training
Cardiac rehabilitation
Strength and conditioning programs