Doctor of Physical Therapy/B.S. in Health Science (6-year DPT)
Physical therapists help injured or sick patients improve their quality of life through movement, exercise and pain management. As a career field, physical therapy is quickly growing and is considered by U.S. News and World Report to be one of the top health care jobs. While many doctoral-level health care degrees can take 7 or more years to complete, you can earn your DPT through Husson University's School of Physical Therapy in just 6 years.
Program Overview
Husson University's Doctor of Physical Therapy/Bachelor of Science in Health Science program allows you to earn your bachelor's degree and DPT in just 6 years, while other similar programs can take 7 years to complete. As a student in this program, you'll spend your first 3 years of study (known as the pre-professional undergraduate phase) taking courses in the humanities and sciences. This phase will provide you with a solid foundation in the health sciences before you move on to the last three years of the program (known as the professional graduate phase). During this phase, you will take professional physical therapy courses that prepare you for clinical practice and licensure as a physical therapist. 
Follow this link for the Professional Phase Prerequisites
All students must maintain a cumulative 3.0 GPA in the professional phase of the program.
You will earn your B.S. in Health Science after your fourth year of study and DPT after your sixth year of study.
THE CURRICULUM
During your first three years in the DPT/B.S. in Health Science program, you'll take courses in the sciences and humanities. The curriculum during this phase will cover subjects such as anatomy, physiology, physics, biology, kinesiology, psychology, chemistry and math. The last three years of the program will focus on more in-depth physical therapy classes. The curriculum during this phase covers topics such as neurophysiology, advanced therapeutic exercise, prosthetics in rehabilitation, exercise for special populations, evidence-based practice, advanced anatomy and more.
Outcomes
100%
ultimate licensing exam pass rate
100%
employment rate as PTs within 6 months of passing licensing exam
91%
first-time licensing exam pass rate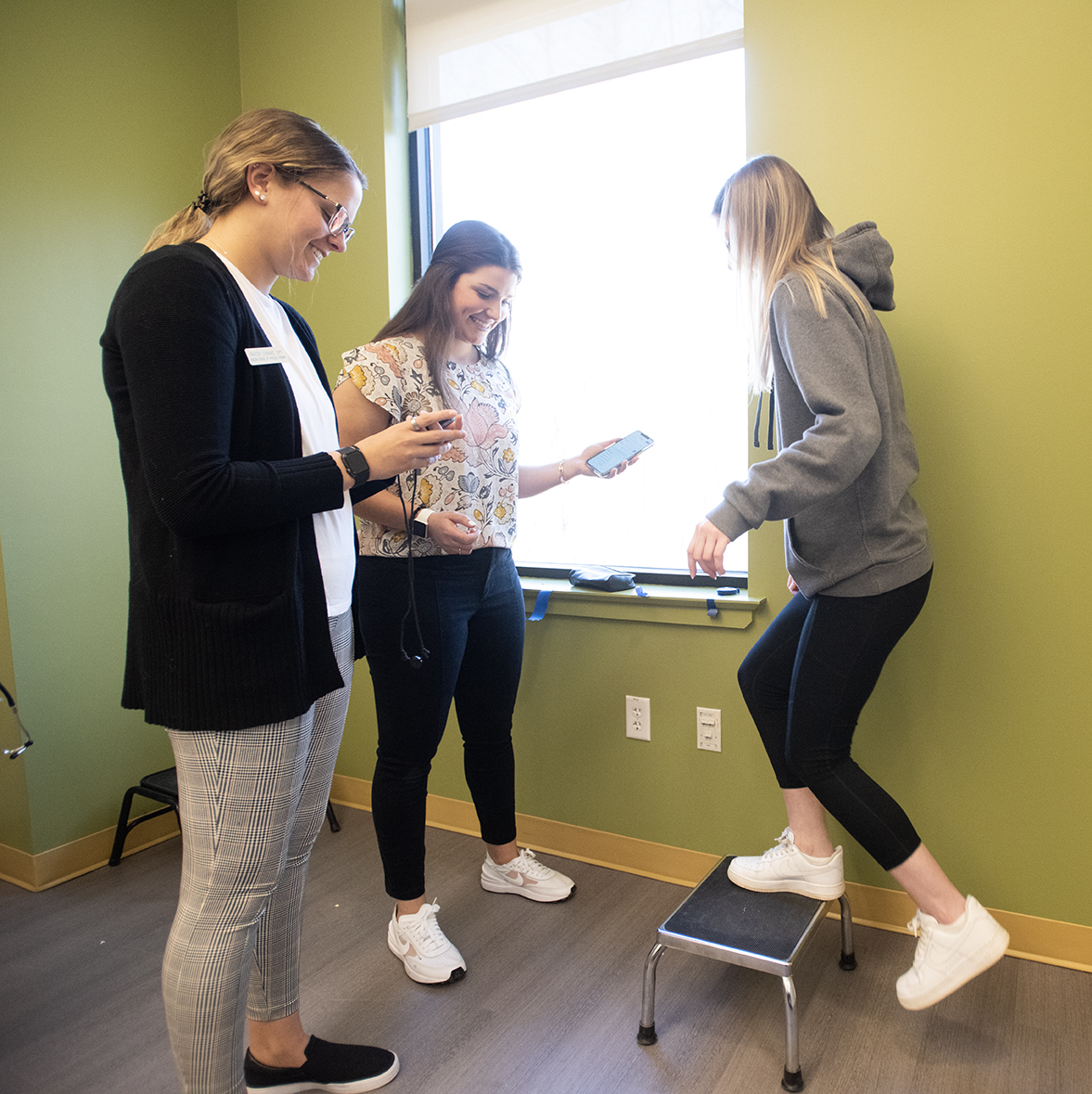 Three Things You Need to Know
You'll learn from expert faculty in small class sizes. The DPT program features a 1:10 faculty-to-student ratio.
Physical therapy students have access to high-quality facilities such as the Therapeutic Skills Lab, Dahl Gross Anatomy Laboratory and Kenduskeag Research Institute, which houses the Human Performance Labs.
According to the U.S. Bureau of Labor Statistics (BLS), the median annual salary for physical therapists was $95,620 in 2021. The BLS also projects employment for physical therapists to grow by 17 percent from 2021 to 2031, which is considered much faster than average.
Find Out More
Sign up to receive information on the School of Physical Therapy at Husson.