Legal Studies Organization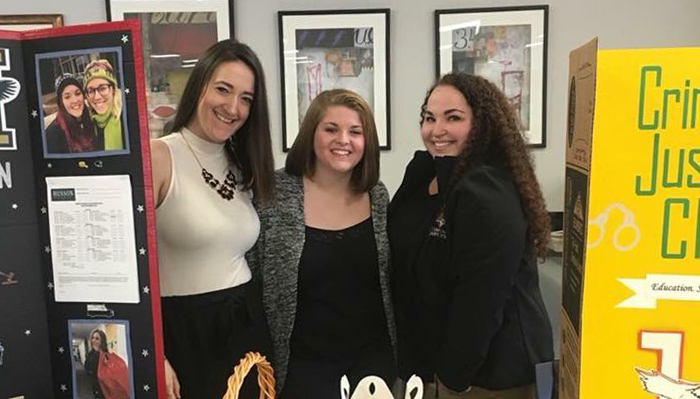 The mission of the Legal Studies Organization is to create an opportunity for students to learn about the legal system and potential careers. The club emphasizes the importance of education and networking in students' professional development. The club interacts with local organizations to provide opportunities for further student development such as NALS. The club sponsors speakers and other professional related activities, i.e. notary licensure, for members and the University community.
The club focuses also on community service to help students understand the importance of pro bono work and to fulfill their graduation requirements. Club members decide on various community service projects each year, often for the benefit of those in need of legal assistance. The club also supports the University's recruiting efforts through assisting at Open Houses during the school year.
If you are interested in joining or finding out more about the Legal Studies Organization, please contact:
For more information
Name

Phone and Email
Address
Margaret Campbell, JD
Associate Professor, Program Coordinator Legal Studies

207.941.7044
campbellm@husson.edu
220 Harold Alfond Hall
Husson University
1 College Circle
Bangor, Maine 04401