Alumni Board Members
Anne Baker '63, '83, '90G
Current employment: Retired
Anne graduated from Husson three times: in 1963 AS (Medical Secretarial), 1983 BS (Public Accounting) and in 1990 MSB (Business Management). She has worked as a medical secretary, a dental assistant, secretary to merchandise managers in retail for Sears and Montgomery Ward, and, at Husson as Dean for Student Affairs and Student Life. Her last job before retirement was as the accountant for Gross, Minsky & Mogul.
In retirement, Anne and her husband enjoy traveling and volunteering at the Hammond Street Senior Center and the Durgin Center.
Anne was first on the Husson Alumni Board in 1982 as the secretary/treasurer. She stayed on the Board until 2003, having served as Vice President and President. She returned to the Board in 2013.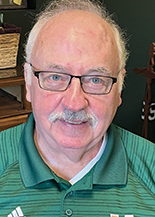 Ed Baker '65
Current employment: Retired
Ed graduated from Husson College in 1965 with a BS in Business Administration majoring in Management. After graduation, Ed was in the Air Force Air National Guard and in the Accounting Department for seven years.
Then, Ed became a management trainee at Merrill Trust Co. before moving on to Community Oil Co., owned by Standard Oil of California. He started off as an office manager and was then promoted to district manager for Bangor, Waterville and Presque Isle. Ed was then transferred to Manchester, New Hampshire. Once Standard Oil sold all the retail businesses, Ed returned to Bangor as the manager of the Bangor Terminal. When the State of of Maine required Gulf to spend one million dollars for vapor recovery, Cumberland Farms closed the Bangor Terminal. Finally, Ed went to work for Webber Energy in the accounting office until his retirement.
Ed has been on the Alumni Board since 2013.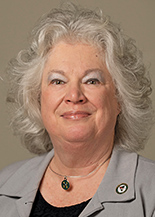 Roberta Burke '66
Current employment: Retired
Roberta entered Husson in 1963 in the business education program. She eventually changed her major to executive secretarial science and graduated in 1966 with her associate's degree. At that time, she continued her stay at Husson as an employee in Admissions under Chesley Husson, Jr. Roberta married fellow Husson student, Mike Burke '69 in 1971, at which time they moved from Maine to Washington, DC, and finally on to Nashville, Tennessee, where they currently reside. Once arriving in Nashville, Roberta continued her education earning a degree in business administration and began working on her MBA.
Over her 45-year employment career, she worked in both the private and public sectors. While in Washington, DC, she worked as the executive assistant for a group of naval architects and engineers. Later, she moved to Capitol Hill and the U.S. Congress, working for the Joint Committee on Taxation. After their move to Nashville, Roberta spent time in the legal field, taught, and eventually became an editor for Moore Educational Publishers, Inc.
After retiring in 2009, the Burkes have spent summers at Moosehead Lake and winters in Nashville. Roberta joined the Husson Alumni Board in 2016 and has been an asset to the Husson University Advancement team as a volunteer in the Advancement Services department. Roberta is also a member of Husson University's Women's Philanthropy Council and has been volunteering for Catholic Charities of Tennessee for the past seven years.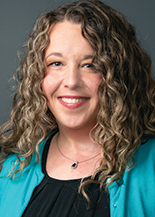 Amy Clark '12G
Current employment: Marketing and Communications Coordinator, Haley Ward, Inc.
Amy is the Marketing and Communications Coordinator at Haley Ward, Inc., a Bangor-based engineering, environmental and surveying consulting firm. She received her MBA from Husson in 2012, and a Bachelor of Fine Arts from Texas Christian University in Fort Worth in 2002.
Amy has a passion for supporting those in recovery from substance use disorder and their families. She has been serving on the Board of Directors at the Bangor Area Recovery Network (BARN) since 2018, where among other things, she helps facilitate a support group for affected others. She also serves as a member of the Penobscot County Jail Board of Visitors. Amy joined the Husson University Alumni Board in 2022.
Amy lives in Bangor with her young daughter, Madelyn, and their dog, Bella.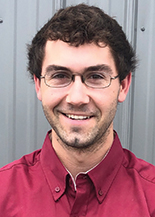 Cameron Clark '20, '20G
Current employment: Small Business Owner
Cameron is a small business owner with a passion for investing in his hometown of Houlton, Maine. During college, he grew his high school lawn mowing business into a full-service landscaping company and started a venture owning real estate investment properties. At Husson, Cameron served two years as Student Government President and continues to be civic-minded today, volunteering within several organizations, including joining the Husson University Alumni Board upon graduation. 
Cameron enjoys spending time on the lake and enjoying all the unique activities that the Northern Maine outdoors has to offer.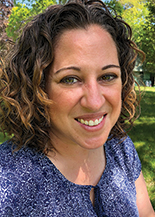 Rachel Chamberlin '18G
Current employment: Group Insurance Enrollment Leader
Rachel graduated from the University of Maine in 1998 with a BS in Secondary English. After 16 years in the insurance industry, she enrolled at Husson to get her MBA and graduated in 2018. She works for Guardian Life Insurance Company and lives in Gorham, Maine with her husband, Adam, and daughter Abby.
Rachel joined the Husson University Alumni Board in 2018.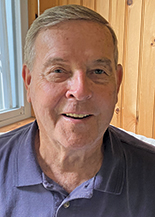 Jack P. Donovan '66
Current employment: Retired
Jack graduated from Bentley College in downtown Boston in 1963 with an Associate's Degree in Accounting and then transferred to Husson College in 1964. He spent the first 40 months after graduation in the U.S. Army, serving 29 months overseas in Vietnam and Frankfurt, Germany in Army Intelligence. 
Jack and his wife, Betty, also a Husson College graduate, have spent the last 53 years living and working in Bangor, raising two daughters, Karin and Kelly.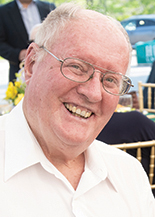 Jack W. Donovan '64
Current employment: Retired
John (Jack) W. Donovan graduated from Husson in 1964 with a BS in Business Administration. He went on to earn his MS from the University of Rhode Island in 1969 and is the former Associate Extension Professor Emeritus at the University of Maine. In 2008, Jack was given the Maine Innkeepers Association's Hall of Fame Award for his hard work and personal involvement to enrich the lodging/hospitality and tourism industry in Maine. He has owned The Inn at Naples since 2002, a 4-room bed and breakfast. Jack was a member of the Executive Committee of the Maine Innkeepers Association Board and on the Gorham Economic Development Corporation Board of Directors, and, is a current member of Husson University's Alumni Board.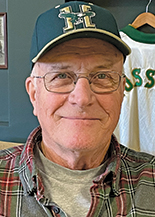 Larry Homsted '64
Current employment: Banking for 31 years, office administration since 1992
Larry started his banking career in April 1961 during his freshman year at Husson. He worked for Merchants National Bank of Bangor until 1976 and then moved to Penobscot Savings Bank, which became part of People's Heritage Bank (now known as TD Bank). Throughout the course of his career, he served various roles in banking such as messenger, teller, bookkeeper, branch management, operations, security and telecommunications coordination.
Since leaving the banking world, Larry has worked in operations and office management and is still working part-time for an electrical contractor.
Larry became actively involved with Husson in 2016, first following and supporting the women's soccer team, but now is involved with almost every single Eagles team, as well as the Gracie Theatre.
Larry has been a member of the Alumni Board since 2017.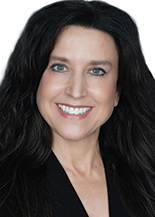 Lynn Lavorgna Landry '05G, '15G
Current employment: Health and Welfare Benefits, Wellbeing Professional
Lynn has been the Vice President of the health benefits and wellbeing programs for Fidelity Investments since 2021. She chose to attain her MBA at Husson because her father was a graduate (1963) and had a very successful career in business education. Since earning her MBA, she has been able to work in leadership positions at a variety of global companies. She is very passionate about sharing resources and helping others to live their healthiest life.
Lynn resides in Southern Maine and enjoys the four seasons to the fullest with her family. She is happy to connect with students and alumni anytime.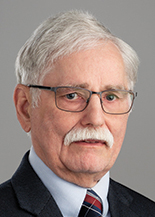 Glenn Mower '96
Current employment: Co-Owner, Bangor Letter Shop Inc.
Glenn is a lifelong resident of Bangor and grew up on a family dairy farm. He was employed with Sears Roebuck & Co for 19 years and his last assignment was the Assistant Store Manager-Facilities. Glenn became the financial manager of Bangor Letter Shop in 1995 and was given the opportunity to become a co-owner with Joel Marsters (the owner's son) in 2017. 
Glenn and his wife, Vicki, have been married 44 years and have two married sons: Matthew (Sarah) and Michael (Rebekah), who have blessed them with six grandchildren.
Glenn is a Past President of the Husson Alumni Board and a recipient of Husson University's Presidential Alumni Service Award.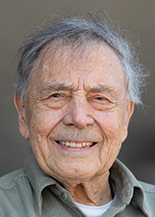 Gene Nardi '63
Current employment: Retired
Eugene Nardi graduated in 1963 with a BS in Business Administration from Husson. While attending, he was a member of the Kappa Delta Phi Greek Organization. He is the owner of his own business, Nardi Lighting Supply, in Winterport, and is a member of the Pine Cone Council Knights of Columbus in Bangor and the Husson Alumni Board.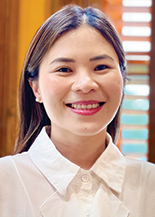 MyMy Nguyen '15, '15G
Current employment: Portfolio Manager, Commercial Banking, Bar Harbor Bank & Trust
MyMy came to the United States from Vietnam when she was 14 years old, knowing very little English. After graduating from Ellsworth High School, she attended Husson University in the Accounting Program and graduated with a BS in Accounting and an MBA in 2015. She joined Bar Harbor Bank & Trust in 2016, and currently works as a Vice President, Portfolio Manager in Commercial Banking. 
MyMy lives in the beautiful city of Bangor. She enjoys being outside and spending time with her family, friends and her fluffy ChowChow dog.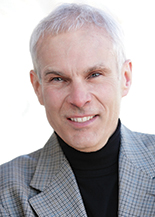 Christopher Paradis '97G
Current employment: Government Contracting, PTAC Counselor
Christopher Paradis is a lifelong Mainer currently working with Eastern Maine Development Corporation as a Procurement Technical Assistance Counselor (PTAC) after more than ten years of promoting workforce development with Maine's Community College System (MCCS). Prior to joining MCCS, he gained more than 25 years of marketing, sales and international business experience with Philips Lighting-Somerset, NJ and Elmet Technologies-Lewiston, Maine.
Christopher currently serves on the boards of Husson University's Alumni Association, Community Concepts Inc., and Community Concepts Finance Corporation (Vice Chair) and as a member of The Auburn-Lewiston Rotary Breakfast Club Membership Committee and Community Concepts Program Committee. Past community service work includes gubernatorial appointments to serve on the Maine International Trade Center (MITC) Board of Directors and Chair where he received the President's Award, MITC's "Invest in Maine" Committe, and the Franklin County Workforce and Education Committee.
Christopher earned a BS in Business Administration from the University of Maine, Orono and an MBA in Business Management from Husson University. When not working or involved in community service, Christopher enjoys participating in many outdoor activities that Maine's four seasons has to offer. He is an active member of the Carrabassett Valley Outdoor Association and local chapters of the New England Mountain Bike Association.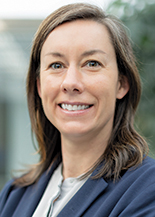 Leslie (Trott) Pelkey '02
Current employment: Director of Sales, PepsiCo
Leslie (Trott) Pelkey graduated from Husson University in 2002 with a BS in Business Administration. During her time at Husson, Leslie played on the women's basketball team and was inducted into the Husson Sports Hall of Fame, class of 2019. After graduation, Leslie started her professional career with PepsiCo, gaining experience with several sales leadership roles and is currently the Director of Sales leading the Foodservice new business strategy.
Leslie and her husband, Mike, and sons Blake (age 11) and Brennan (age 9), currently reside in Ridgefield, Connecticut. In her free time, Leslie enjoys attending her sons' extracurricular activities, being outdoors and traveling.