Research and Scholarship at Husson University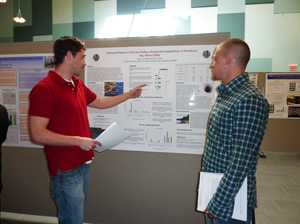 Husson University, a private institution of higher education in Bangor, Maine, recognizes the importance of faculty and student scholarship in the life of the institution. These activities are facilitated by the Office of Research and Scholarship which provides a number of services and functions for the university community.
One of the functions of the Office is the organization and support of the Annual Student Research and Scholarship Day to celebrate the accomplishments of our students. Undergraduate and graduate students present posters describing their work, along with other activities to highlight the diverse array of scholarly activity undertaken by these students.