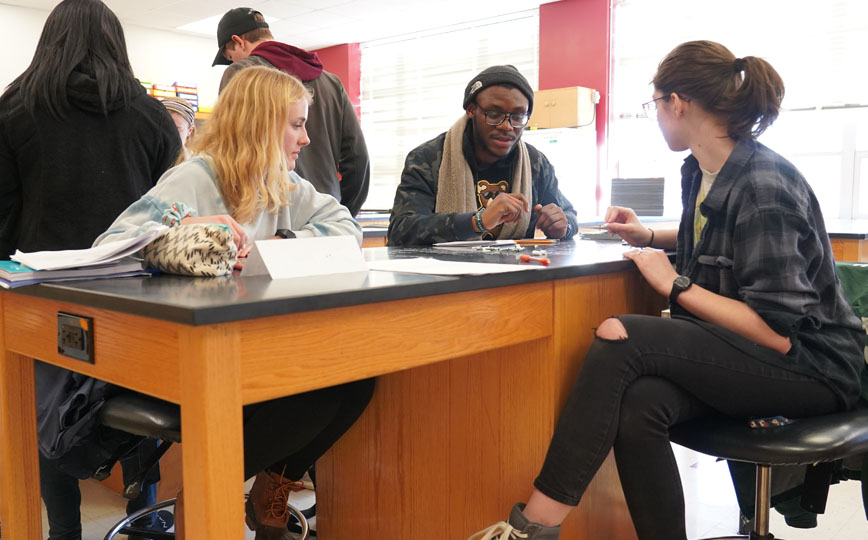 Find Your Program
At Husson, you'll find more than 100 undergraduate, graduate, professional and certificate programs in business, communications, counseling, criminal justice, education, health, pharmacy, science & humanities and technology.
When you want to stand out as an ideal candidate for a position or for a promotion, you need to show how you're different from everyone else. : By earning a certificate or badge from Husson University, you'll enhance your personal profile and bring added value to any organization.
Certificate Programs
Husson's certificate programs are 4 to 5 courses in an academic area designed to give you a specialization in that subject. 
For Full-time Students
Many Husson students choose to maximize the value of their education by earning certificates in conjunction with their degree. By earning one or more certificates, you can pursue another area of interest and add credentials to your skillsets and résumé. If you're a full-time student, there is no added tuition or fee associated with a certificate.
For Adult Learners
Looking to advance in your career or transition to a new career? By earning a certificate in your choice of subject area, you can stretch your knowledge base and add credentials to your résumé. Our certificate programs are convenient and affordable, making them ideal for adult learners.
Certification Badges
Husson students earn certification badges at no extra cost as part of their curriculum in several majors. These are recognizable credentials standard in the field they are pursuing – yet another way our students prepare to be career-ready upon graduation.  
Certification badges Husson students earn include:
Blog Creation Expert
Hootsuite Platform
HubSpot Inbound Marketing
HubSpot Content Marketing
Social Media expert
Website Creation Software expert
SPSS - Descriptive Statistics, Inferential Statistics
Understanding Mozilla backpack
Understanding User Services through GoDaddy

Gainful Employment Disclosures can be found by following, this link.
Your Degree, Your Way
We are committed to student success. We believe in the importance of experiential learning – a process that gives you the opportunity to apply classroom knowledge in real-world situations. In addition to a strong emphasis on experiential learning, you'll find that Husson differs from other educational institutions in another important way. Here at Husson, we work with you to create a college experience that's tailored to your unique, individual needs.
Colleges, Schools and Initiatives
Center for Student Success
Research and Institutional Review Board