Office hours: Monday through Friday 8:00 am to 5:00 pm
Counselors are available by phone or via appointment in the office. Before you come by our office please read Communicating with Financial Aid to help you be as prepared as possible and so that our time together is productive.
Phone: 207.941.7156
Fax: 207.992.4930
Email: finaid@husson.edu
Our office is located on the First Floor of the Robert O'Donnell Commons
Husson University, 1 College Circle Bangor, ME 04401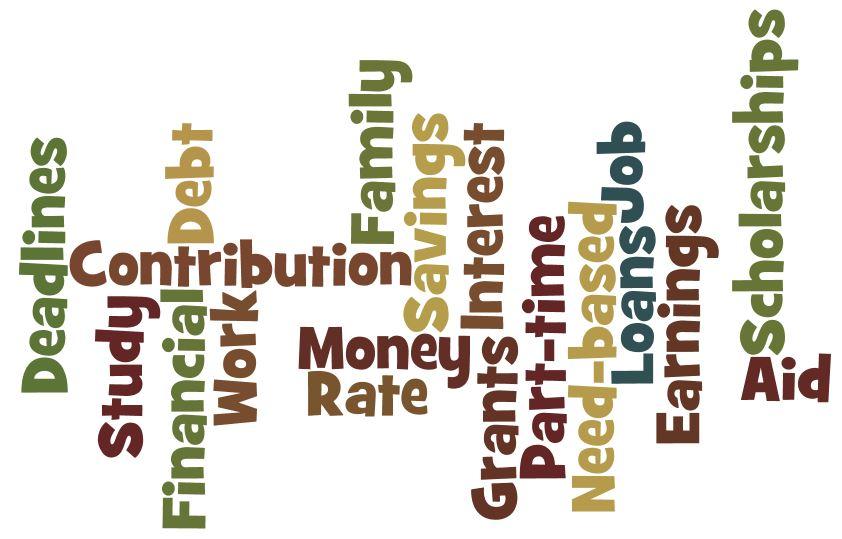 The financial aid application process can be confusing, overwhelming and it can be very stressful, especially if you are counting on financial aid to make it possible for you to attend college. Husson University prides itself on being the lowest net-price four-year private university in Maine, and the 8th lowest in New England (source: IPEDS data, College Navigator website)
Our goal is to help you understand the variety of assistance options available to you and help you navigate the many steps involved in applying for financial aid.
Financial aid can vary depending on a student's academic standing and financial circumstances. The academic department and program the student is enrolled in can also affect aid.
We have prepared several pages of information to help guide you through the many aspects of applying for financial aid. If you have any questions, please feel free to contact us--we will be more than glad to assist you.
For more information, please contact Husson University's Office of Financial Aid at finaid@husson.edu or 207.941.7156.
Here is a very brief overview of what you should know when you first start to think about financial aid. All students must complete the Free Application for Federal Student Aid (FAFSA), which is administered by the federal government, and can be sent electronically to several colleges at once.
Based on your FAFSA data, you may be eligible for two types of aid: gifts/grants (which you don't have to repay) and self-help (which you either earn through work-study or repay as loans).
Gifts/grants offered at Husson are based on a range of factors. A list of Husson grants and scholarships is available on the scholarships page.
Self-help aid is available in the form of student loans and work-study, for which we offer a variety of part-time positions through the Student Employment Office.
Husson also offers payment plans, which are available to families regardless of their need, visit Payment Plans for more information.