Meet the Center for Student Success Staff

Matthew Holsapple, Dean of Student Success
As the Dean of Student Success, Matthew Holsapple is responsible for supervising the activities for the Center for Student Success at Husson University. The CSS provides students with a variety of helpful services. These include career services, accessibility services, international student services, orientations and seminars for first-year students, and tutoring and academic supports including the Learning and Writing Center, diversity support, and EagleWeek.
I have spent my career working in student support and student retention throughout the state of Maine and beyond. I believe very strongly in the value and power of education to transform the lives of students for the better, and I believe that the role of the CSS on our campus is to do our very best to provide every student with the support they need to achieve their goals and dreams.
I am a native Mainer, but I lived for many years in the Maritime provinces of Canada.  I have spent time overseas, teaching English in Japan, and I have a whole host of quirky interests and hobbies.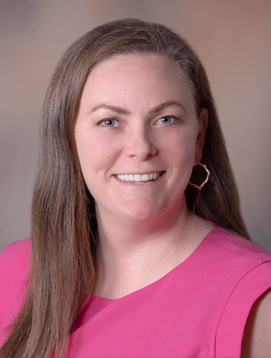 Taryn Carson, Director of Academic Services
My name is Taryn Carson. I am the Director of Academic Services in the Center for Student Success.  I oversee the advising of Undeclared students and the Learning Center, and I coordinate the Husson Experience course.  Our staff works to support students in all aspects of their academics.  I have a Master's Degree in Peace and Development Studies from the University of Limerick and a Master's Degree in Applied Linguistics and English Language Teaching from the University of Nottingham. Though I'm a native of Minnesota, I spent nearly a decade living, working, and traveling in Asia and the Middle East.  My family and I moved to Maine in 2014.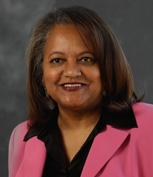 Sarah Pringle-Lewis, Associate Director of the Center for Academic Services, University Chaplain
A native of Dayton, Ohio, I came to Husson University after a long career in Student Services that has taken me across the nation from Malibu, California to Bangor, Maine. I'm a graduate of Hiram College, Western Illinois University and Bangor Theological Seminary. I also studied at John Cabot International College in Rome, Italy. I enjoy working directly with students, and I advise several student organizations on campus: United Students Association, CRU, African Students Association, and the International Student Association. My academic and administrative areas of interest include shifting student demographics, self-directed study, the relationship between education and the workforce, and extramural learning. I enjoy photography, cooking, and creating new media artwork.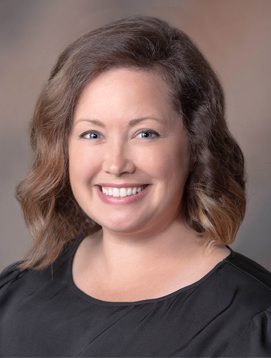 Liz Atkinson, Director of Accessibility Services
As the Director of Accessibility Services at Husson, I work in the Center for Student Success with students and faculty to promote accessibility across campus for students with disabilities, barriers to learning, and students who require additional support during their educational journey.  Through a social justice lens, I work toward promoting access and inclusivity in and out of the classroom.  I found my way back to my home state after earning a Master's degree in Education from Penn State's Rehabilitation Counseling program and a Bachelor's in Psychology and Women's Studies from William Smith College in Geneva, NY.  Outside of Husson, I enjoy the outdoors, cooking, and creating stained glass art.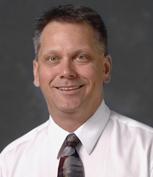 James Westhoff, Director of Career Services
I am the Director of Career Services, and I have worked in the career development field for twenty years.  I began my career at Colorado State University's Career Center and worked there as an office administrator and graduate assistant. I moved to Brunswick, Maine in 1998 to work in the Career Planning Center at Bowdoin College, where I stayed until December 2007. While at Bowdoin, I served as the Internship Coordinator, pre-law advisor, and Assistant Director. In 2010, I became the Director of Career Services at Husson University. My role is to lead the office's strategic plan. I also work with students, and my passion is to help students define their strengths and interests so they can find a career path they love. When not at work, you may find me at concerts, hiking, or mountain climbing. I live in Sidney, Maine with my wife, Angela, and our daughter, Caroline.
Sam Kunz, Assistant Director of Career Services
I have lived in Orono, ME since moving from Burlington, VT in 2007.  Although I initially studied communication and public relations, I shifted into a career in higher education over twenty years ago. I thoroughly enjoy working with students to help them develop professionalism, explore and find career paths, and become "career ready" as they navigate college. I spend much of the academic year making presentations in classes, hosting workshops, or meeting one -on-one with students. Outside of work, I volunteer with community building/social justice causes. I also love to explore trails and scenic parts of coastal Maine with my six year-old daughter and black lab. When at home, you'll find me puttering in my garden, experimenting with wood-fired pizza, or working on some earth-shatteringly creative DIY project that is usually way beyond my skill level.

Meghann Peterson, Student Success Advisor
As a Student Success Advisor for Graduate and Professional Programs, I work primarily with students in and hoping to be in Husson's Occupational Therapy, Physical Therapy and Pharmacy program. I also oversee our Peer Advising Connection (PAC), help staff tutors for some of our professional programs and teach sections of Husson Experience. I love my job and have a passion for supporting students and helping them to reach their full potential. When I am not in my office I enjoy being outdoors, gardening, reading, riding my scooter around town, walking my dog, and decorating my house.

Dr. Lisa Leslie, Student Success Advisor
As a Student Success Advisor, it is my goal to support students as they explore their interests and declare – or change –  their major. If a student needs to talk to someone about schedule changes, major changes, or anything in between, my door is always open. It took me almost 10 years and about 7 majors to find the right fit for my skills and interests in college; I want to make sure no one else ends up on the 10-year graduation plan! 
I am a native Texan and I graduated from Texas A&M University - Corpus Christi before going on to complete a Master's degree at Appalachian State University, a Ph.D. at the University of Liverpool, and a Master's Certificate in Academic Advising in Higher Education at Kansas State University. Prior to coming to Husson University, I taught composition and literature in the Department of English at Virginia Tech, and I was the Advising Services Coordinator for the Henson School of Science and Technology at Salisbury University. All of those places – except England – were too hot for me, and I am very happy to now be so far north. When I am not at work, you will find me hiking, exploring the back roads and coastlines, reading, bird-watching,  scouring animal rescue sites in search of the perfect canine companion, and drinking coffee. Occasionally, all at the same time.
Kristen Beck, Student Success Advisor
As a Student Success Advisor here in the Center for Student Success, I work primarily with Nursing and aspiring Nursing students. I also teach sections of Husson Experience and greatly enjoy working with students from all backgrounds to overcome challenges, develop goals and explore academic options. If you have questions, or if you just need a little encouragement, my door is always open!
Before earning my Bachelor of Arts in English from the University of New Hampshire, I was an undeclared student struggling to decide on a major. My academic advisor spent countless hours helping me research possible majors and careers that aligned with my interests. After completing my undergraduate degree, I served an AmeriCorps term in Minneapolis, MN before going on to earn my Master of Science in Academic Advising from Kansas State University. 
I'm originally from Southern New Hampshire, and just recently moved to Maine. In my free time, you can find me exploring the Maine coast and learning about its rich history, studying for my Reiki Master certification, and hanging out with my cat, Henry.
Haley Brown, Student Success Advisor
As a Student Success Advisor, I assist students with exploring their interests as well as declaring or changing their major. Along with advising I also teach sections of Husson Experience. I love having the opportunity to support students and help them reach their goals. I was raised in the Bangor area and graduated with my Bachelor's from the University of Maine at Augusta before completing my Master's of Student Affairs and Higher Education at the University of Maine. In my previous role, I worked in the Office of International Programs at the University of Maine while completing my Master of Global Policy. When I'm off campus I enjoy spending time with my dog (Tsarina), volunteering as an English language tutor, and visiting other countries.
Michelle Neal, Administrative Assistant
I am the Administrative Assistant for the Center for Student Success. I provide support to all students who access Academic Services, Career Services, Accessibility Services, Intercultural Services, and the Learning and Writing Center. I also assist with New Student Orientation and EAGLEWeek. I grew up in southern NH, but I moved to Maine to study Environmental Writing and Media and Wildlife Biology at Unity College. When I'm not at work, I enjoy visiting new places with my fiance, Brandon, and relaxing with my adorable cat, Fae.
Rachel Johnson – Graduate Assistant for Career Services