Help Desk
The Help Desk provides technical computing support to faculty and staff and is the main point of contact for student and staff service requests.
Husson IT uses a state-of-the-art Web-based, IT Service Management (ITSM) platform which has a ticketing system.  This ticketing system is not only vital for IT to capture and perform necessary requests, it also permits us to communicate efficiently with our requesters, to enhance problem-solving among members of the IT team, to maintain and active "knowledge base" to facilitate future problem resolution, and also to establish and report service and support metrics.
When submitting tickets to Husson IT please note that if there is a high priority issue or emergency, the best way to relay this is to call us at 207-973-1000.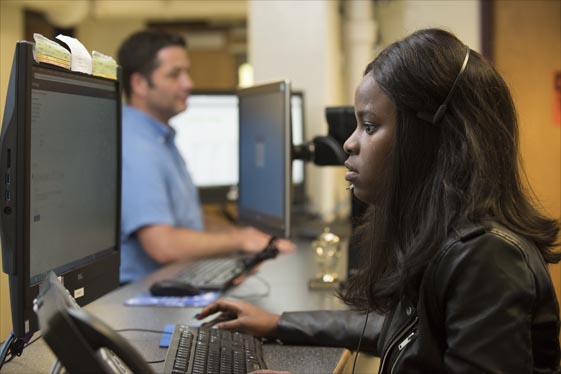 The Help Desk is located on the lower level of Bell Hall and is open Monday through Friday 7:30am to 5:00pm during all regular semesters. The IT Call Center can be reached at X1000 or External 207.973.1000 and is available Monday through Thursday 7:30am to 9:00pm and Friday 7:30am to 5:00pm. Winter and summer hours vary.
---
The Help Desk is closed only on holidays that the university's faculty and staff do not work.
The complete list of faculty and staff holidays can be found on the
online academic calendar.