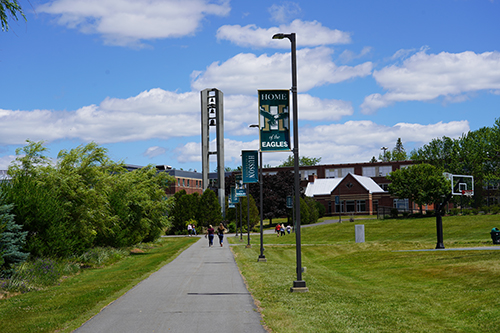 Welcome to Husson University! New Student Orientation (NSO) is designed to help incoming students transition to their first semester at Husson. We have been working hard to make sure you get all the information you need to start your first semester successfully! Our goal is to ensure that you are able to get a better sense of who we are and how we can help you transition to this exciting moment in your life. 
All new Husson students are encouraged to attend in-person Orientation events on the day assigned to their school/program.
The appropriate dates to attend are: 
Tuesday, June 20th: New England School of Communications
Wednesday, June 21st: College of Business
Thursday, June 22nd: College of Health and Pharmacy
Friday, June 23rd: College of Science and Humanities and Undeclared Students
Saturday, August 5th: Make-up day for All Majors
Registration for 2023 Orientation is closed! 
If you have any other questions or need any assistance, just send us an email at orientation@husson.edu and we will get back to you right away.
We look forward to meeting you!