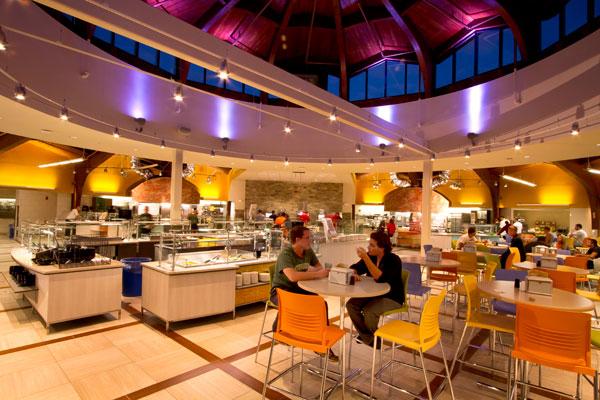 The Dickerman Dining Center opened in the fall 2012 semester with some exciting enhancements to our students' dining experience. Guests enjoy improved menu options and more seating in this state-of-the-art facility.
Some of the new amenities include:
More Delicious Options! Station-style service, which includes a brick-oven pizza station, bakery and dessert station, pasta station, a consolidated soup and sandwich bar, a family comfort food station, a cook-to-order grill and a flex station offering a rotating food menu.
Convenience on the Go! A Grab 'n Go station allows guests to pick and choose from an array of a la carte options.
New seating options, including high tables, booths, round tables, and food bars.
Tray-less dining will provide an eco-friendly and efficient dining experience.
Click here for an interactive view: http://youvis.it/OSgeK8