White Art Gallery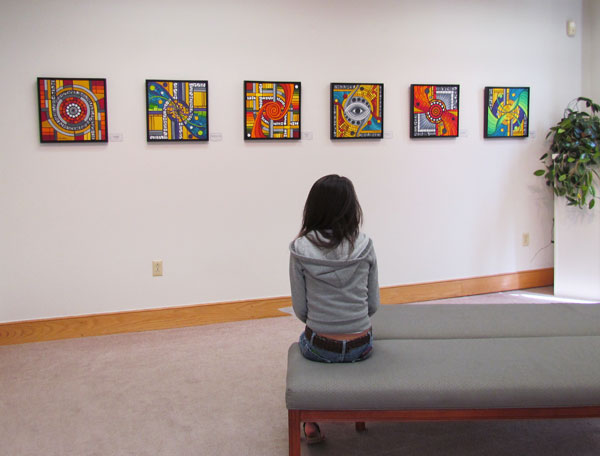 The Robert E. White Gallery is dedicated to exhibiting works by Maine artists in every possible medium including watercolors, still lifes, oil paintings, pastels, sculptures, acrylics, photographs and etchings.
With a new show approximately every eight weeks, the gallery provides students with a glimpse at how Maine artists express themselves, giving them added insight into the place where they've chosen to go to school. The gallery was established in 1992 and named for, and endowed by, Husson alumni and former Chairman of the Board of Trustees Robert E. White '65.
Located in the Campus Center in Peabody Hall, the gallery is open Monday through Friday from 8:30 a.m. to 4:30 p.m. for viewing and reflection.
Please note that the Robert E. White Art Gallery is closed during summer break.
For more information