Hart Hall is a vibrant community with five first-year experience communities and four general housing communities, making it home to a wide variety of students. This nine-floor traditional residence hall is conveniently located next to the School of Communications, and is also home to the Hart Studio in the basement.
The Hart Hall Residential Life Staff aims to create a hospitable and positive atmosphere for students, while challenging them to learn from the experiences of their neighbors. We strive to create a tightly knit community for students, no matter their background, major, interests or year in school - thus earning our nickname as the "Hart of Campus." On a typical day, you will find students gathered in the lobby doing homework or watching television and unwinding in one of the six lounges. Or, you may find students enjoying one of Hart Hall's numerous programs including the twice per semester "Harty Meal," which has included quesadillas, pasta, nachos, and ice cream sandwiches!
Each traditional hall room is furnished with two twin beds and mattresses, two desk chairs, two closets, two bureaus, two study desks and two chairs. The room dimensions are 11'7 x 15'7. Your window measurements are 72" wide x 65" long, and it will have blinds.
If you have any questions about Hart Hall or living in this community, please reach out to us!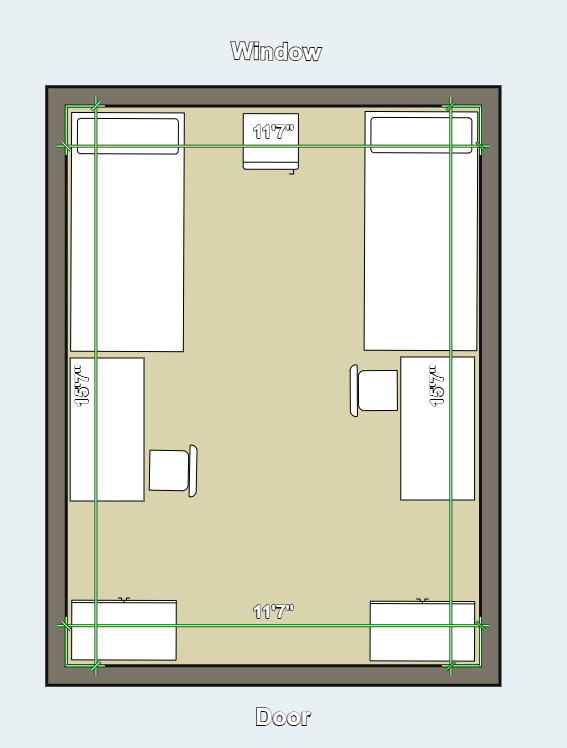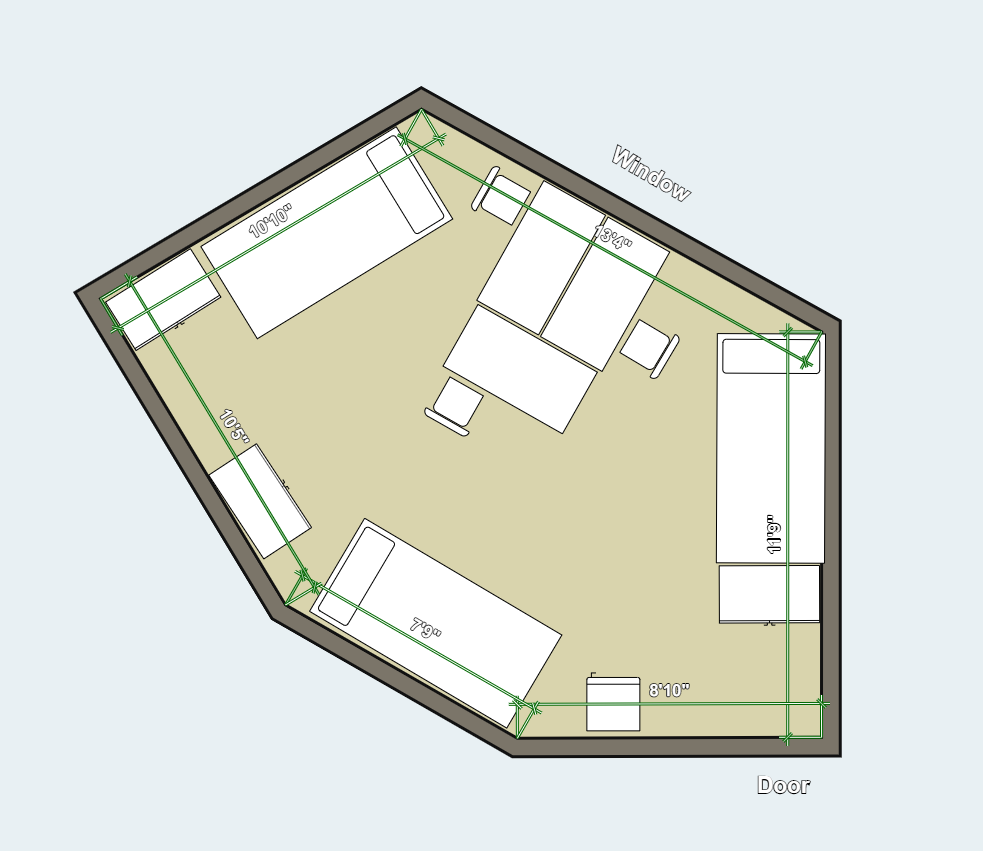 Closet
33" wide
21" length
6' tall
Desk
22 1/2" deep
41 1/2" length
30" tall
Chair (seat)
16 1/2" across 
19" back to front
Dressers 
29 1/2" across
23 1/2" back to front
Bed (including bed posts)
84" length 
38" width
Mattress
78" length 
36"s width
Space under bed
2'7"
For more information
Name

Phone and Email
Address
Kylie Donovan
Darling Learning Center and Townhouse Resident Director

207.941.7703
donovanky@husson.edu
208 Darling Learning Center
Husson University
1 College Circle
Bangor, Maine 04401