Carlisle Hall is a community with nine distinct floors. There are three first-year floors as well as a "24-Hour Quiet" floor. The staff of Carlisle Hall is committed to fostering community respect and also committed to providing fun and engaging programs to meet student needs.
Each traditional hall room is furnished with two twin beds and mattresses, two desk chairs, two closets, two bureaus, two study desks and two chairs. The room dimensions are 11'7 x 15'7. Your window measurements are 72" wide x 65" long, and it will have blinds.
If you have any questions about Carlisle Hall or living in this community, please reach out to us!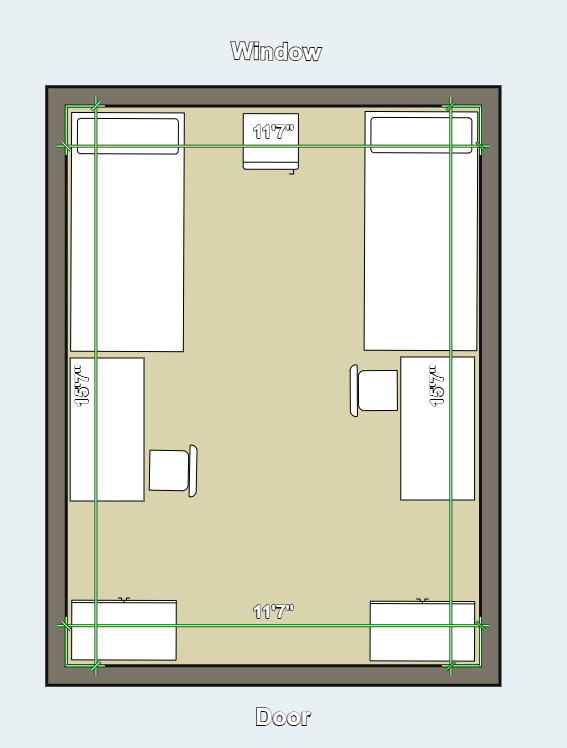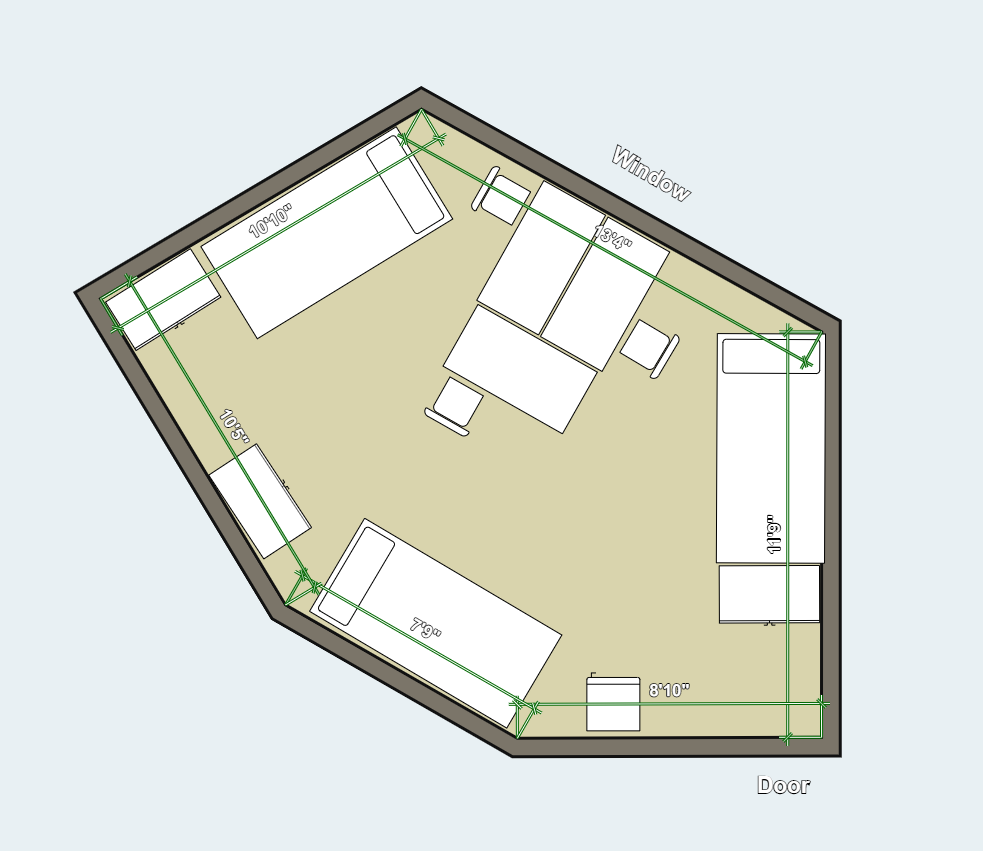 Closet
33" wide
21" length
6' tall
Desk
22 1/2" deep
41 1/2" length
30" tall
Chair (seat)
16 1/2" across 
19" back to front
Dressers 
29 1/2" across
23 1/2" back to front
Bed (including bed posts)
84" length 
38" width
Mattress
78" length 
36"s width
Space under bed
2'7"
For more information
Name

Phone and Email
Address
Cesar Mejia
Carlisle Hall Resident Director

207.941.7127
mejiac@husson.edu
B106 Bell Hall
Husson University
1 College Circle
Bangor, Maine 04401