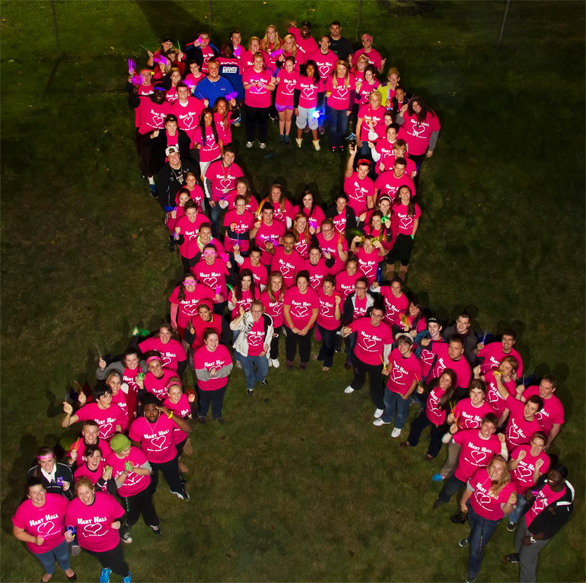 As a Husson University Eagle, it is on you to give back to our community and SOAR to new heights. Service to others is an important value to the students at Husson, supported by a community service, general education requirement and badging opportunities. This past year, graduates fulfilled this requirement easily, soaring past 15,000 hours of community service.
SOARing is easy, just follow these steps:
S- Select a community to serve
O- Open your mind to new opportunities
A- Actively participate and engage in service
R- Record your service hours - towards your graduation requirements

Looking to learn More About Sustainability?
Click Here!
Our goal is to make serving the community possible for every student. We strive to provide the resources and serve as a partner for students, faculty, and staff in their endeavors to complete community service. We are dedicated to serving not only Bangor, but also Maine, the United States, and our global community.
Our students have the opportunity to connect with groups and projects that they care about. Finding projects is easy, simply look through our directory of nonprofit organizations and schools that will help you apply your skills in areas such as race and ethnicity, food insecurities, housing and homelessness, children through senior citizens, the environment, and beyond.
With Bangor being the service center for most of Maine, our students have direct access to three major hospitals and dozens of social service agencies, all driven from the passion of helping others.
Join on-campus groups such as African Student Association, CRU, Habitat for Humanity, Students for Climate Justice, and more as they serve our community. Is your club or organization interested in serving a community together? Reach out to us to set up the best opportunities for your group. We have plenty of ways to get involved, to learn, and to give back. Visit us at the Office of Student Life (Peabody Hall Rm 102) to learn more about what we do and get involved.
What do Husson University students get out of volunteering?
Find solutions to "real world" problems
Serving as a volunteer is an incredible way to take on problems both within our community and beyond, all for one shared purpose, helping others. When our Eagles serve as volunteers, they will be challenged to work creatively and with others, to find "real world" solutions to many challenges.
Gain self-confidence and allow for personal growth
By volunteering, you will find ways to feel better about your role within the community and will likely start to feel more valued by those around you. In regards to personal growth, volunteering may lead you to discover a new passion or even your career path.
Give back
Volunteering allows you to give back to our community and show your respect for/support for the individuals that have helped the Eagles before you. Giving back allows you to support a cause that you are empowered by and to help those less fortunate than you.  
Build your network
When you become a volunteer, you become a member of a larger community. Volunteering gives you the opportunity to meet other Husson University students, those in the Bangor and Maine community, and beyond. It is even possible that these new connections may even lead to potential career opportunities.
Become a leader
Husson University is always seeking new students eager to become leaders. As a returning volunteer, you may have the possibility to lead projects, suggest new ideas, and lead a group of other students, such as on a Habitat for Humanity project. We are dedicated to recognizing and helping student leaders succeed in their volunteer experiences. 
Be the change
We know that stepping out and trying something new can seem scary or overwhelming, but we know that students who spend time volunteering are more involved and more likely to succeed. By being the change, you will make a larger difference than you can possibly imagine.
SOARing is easy, just follow these steps: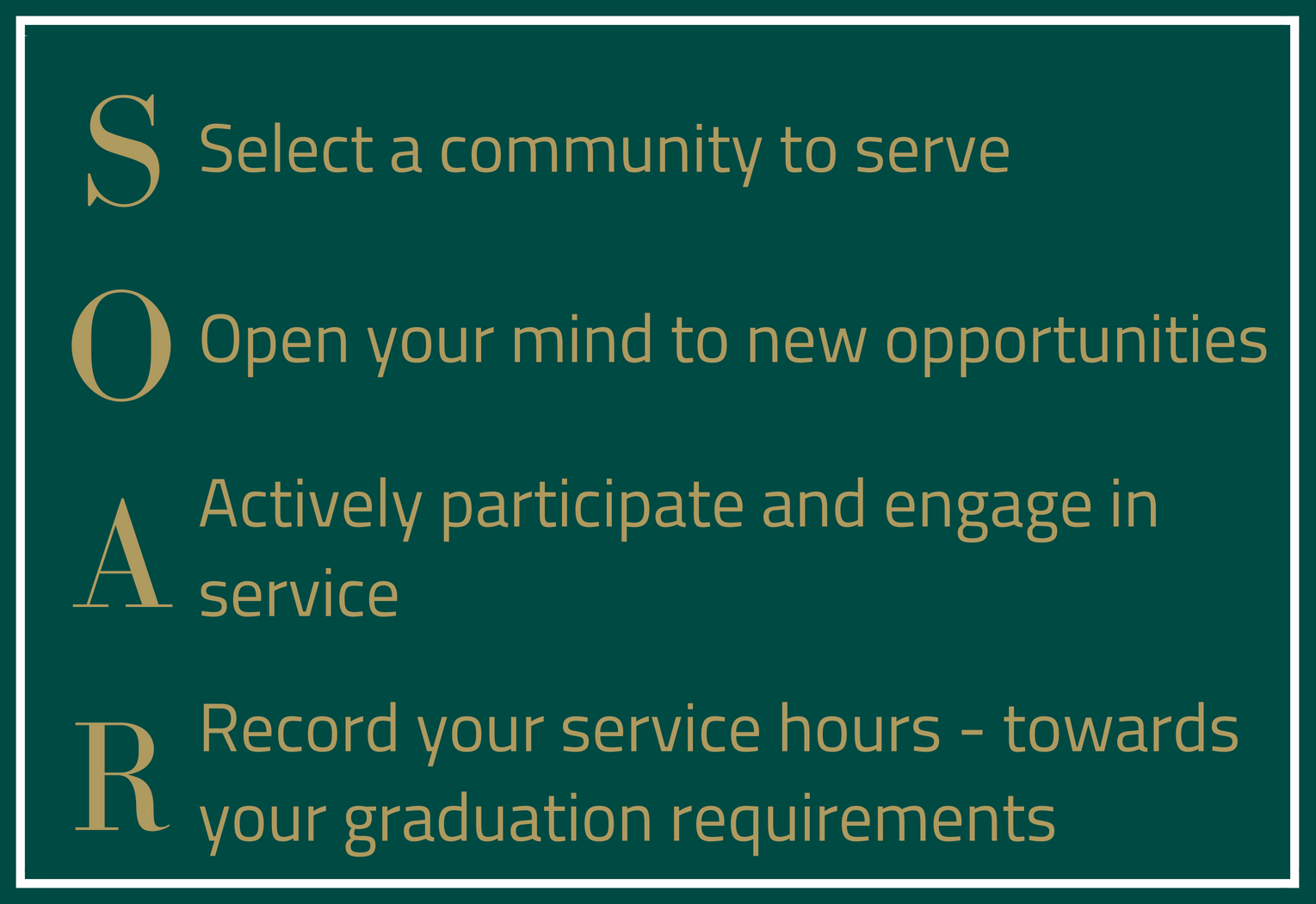 Career Services - Dedicated to helping Husson University students succeed. They can help you market your experiences and assist in your career search.
Student Activities Office - Husson University's Student Activities Office works to enhance the student life experience by providing a wide variety of activities and programs to engage and enrich the campus community. They can help you find a club or organization that interests you!