Husson University uses a robust notification system to communicate with students, staff, faculty and guests. In the event of an emergency, facility issue, cancellation, or other circumstance, you can be notified by text message and / or e-mail alert notifying you of the nature of the situation and if any action is needed. Alerts may also be communicated through on-campus digital boards, Husson computers, our website and social media.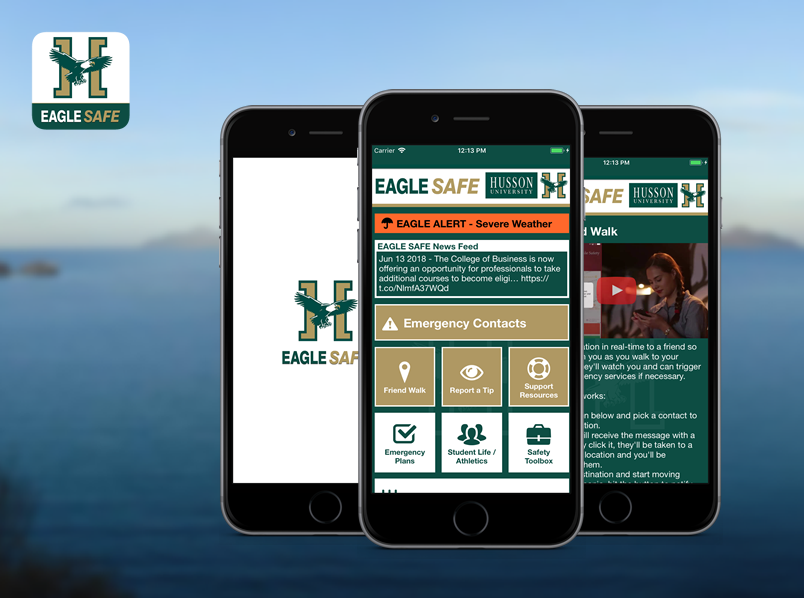 Faculty/Staff should maintain a current phone number in ADP in order to receive emergency communication.
Our notification system works in conjunction with our EagleSafe mobile application. This mobile app offers a variety of safety tools, emergency plans, and convenient information about daily activities on campus. EagleSafe is a free app and can be downloaded by following this link.