Dean's Welcome
James D. Nash, PharmD, MPH, BCPS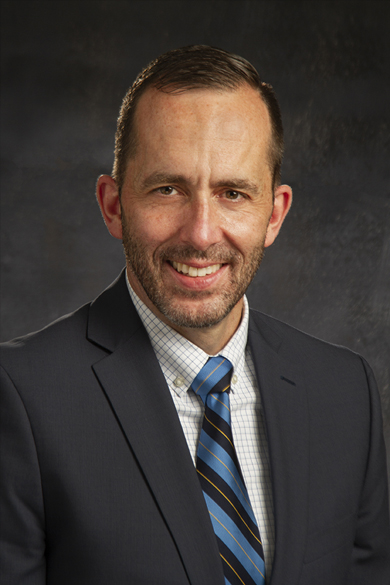 As the Dean of Husson University's School of Pharmacy it is my privilege to welcome you as you explore the PharmD program. Our school, like others, is fully accredited by the Accreditation Council for Pharmacy Education. What you really want to know is what is different or unique about our School of Pharmacy and what you should consider as you make decisions about your future. In addition to Central Maine's scenic beauty, year-round outdoor recreational opportunities, and safe environment, there are three distinct characteristics of our PharmD program.
First, in addition to direct entry into the professional program, many schools of pharmacy offer a 0-6 program where over the course of six years students complete pharmacy prerequisites prior to entering the 4-year professional program.  They graduate with a Doctor of Pharmacy degree (PharmD) at the end of the six years.
Husson University offers a 6-year program where students complete all prerequisites, a BS in Health Sciences, and the professional Doctor of Pharmacy (PharmD) degree. This is two degrees within six years.  This is a better option for students looking to maximize their time and financial investment. In addition, if you choose, one can also earn a Master of Business Administration (MBA) or an MBA in Healthcare Management degree simultaneously while earning your Doctor of Pharmacy.
Second, our focus on student success is tangible. We offer a highly competitive tuition which means our students generally graduate with less debt. Our classes are almost exclusively taught by full-time faculty and, with our low student to faculty ratio, and students are assured direct and regular access to faculty. Additionally, we offer academic support both embedded in our courses and through dedicated student support services and success coaching. Students who enter through the BS/PharmD program are assigned a pharmacy faculty advisor at the beginning of their freshman year.
Finally, we partner with the other community and health care programs at Husson to deliver authentic interprofessional education opportunities. The other programs in our College of Health and Pharmacy are Occupational Therapy, Physical Therapy, and Nursing. Additionally, this interaction occurs with other academic programs across the university, such as Counseling, and outside of Husson with our medical partners and their students.  These opportunities for engagement occur in didactic, simulated, and community outreach activities that mimic 'real world' situations. Husson has dedicated resources to support these initiatives so that all students are assured opportunities to learn about and work with other health care professions.
If you are exploring pharmacy programs I hope you give Husson University's School of Pharmacy serious consideration. If you have already made your decision to join us then I look forward to welcoming you in person.
Sincerely,
James D. Nash, PharmD, MPH, BCPS
Dean