13 of the Most Powerful Women in Business
Published on: June 28, 2023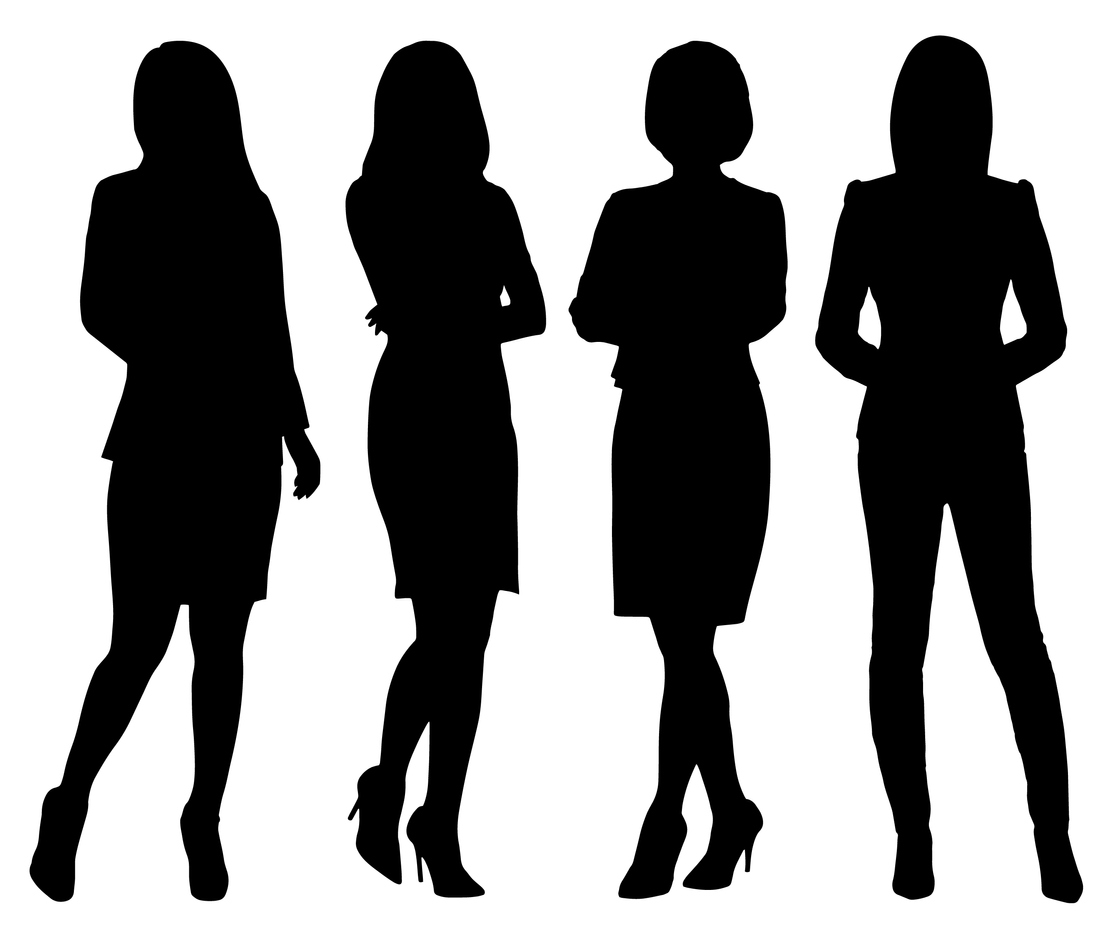 Do you have dreams of calling the shots as a CEO, president or other leading executive? If so, then there's plenty of inspiration out there in the business world—especially if you're a woman. In fact, according to the National Association of Women Business Owners (NAWBO), more than 11.6 million businesses in the United States are owned by women, generating a whopping $1.7 trillion in sales. 
Many of these women have overcome incredible challenges to achieve their goals, serving as role models to other women everywhere. Ready to dive deeper into the world of women in business? Let's look at 13 of the most powerful and inspirational women in business today. 
Get Your Business Administration Degree
The Increasing Presence of Women in Business
Until relatively recently, women weren't allowed to have much of a place in business. Most businesses were owned by men, as were most executive leadership roles (such as president, CEO and COO).  
However, over the years, more women have broken into the business field and worked their way up the career ladder. According to a Forbes study, 2023 marked the first year in history that more than 10 percent of Fortune 500 CEOs are women, after a 2 percent increase over the previous year.  
Meanwhile, data from the United States Census Bureau reflects similar trends. As of 2021, women-owned firms make up nearly 20 percent of all businesses in the United States—and those numbers are steadily increasing. 
Significance of Business Degrees in Shaping Careers
If you're thinking about a career in business, it's important to note that many of the most notable women business leaders today have worked their way up the corporate ladder to achieve their current positions. Roles such as CEO and president are not typically attainable overnight (unless, perhaps, you start your own company).  
You'll need plenty of formal training and experience if you want to serve as an inspiring and successful business leader. In many cases, a minimum of a Bachelor of Science in Business Administration or a similar degree will be required to fill an executive role. Many business professionals also go on to obtain their Master of Business Administration (MBA) to set themselves apart from their competition. 
In many ways, a business degree can be the catalyst that kickstarts a woman's career, giving her the credentials she needs to get started. Likewise, a business degree will provide practical skills and experience needed to find success in any number of business roles. 
Successful Women in Business
While the following is by no means a comprehensive list or ranking, we have selected some of the most influential women in business today to provide you with some inspiration moving forward.  
1. Mary Barra - CEO of General Motors
Taking office as GM's CEO in early 2016, Mary Barra is the first woman to become CEO of one of the "Big Three" automakers. Beginning her career in electrical engineering, she went on to obtain her MBA in 1990 and segued into a business career. In 2021, she was included on Time's list of the 100 most influential people in the world. 
2. Virginia Rometty - President and CEO of IBM
Virginia "Ginni" Rometty was the first woman to serve as CEO of IBM, although she stepped down from this role during the pandemic in 2020 and now serves as executive chairman. She began at IMB in 1981, working her way up from her original role as a systems engineer.  
3. Safra Catz - CEO of Oracle Corporation
Born in Israel in 1961, Safra Catz took over as CEO of the Oracle Corporation in 2019. Prior to that, she served in other leadership roles at the company, including co-president and chief financial officer (CFO). She has also been a member of the board since 2001. 
4. Sheryl Sandberg - Former COO of Facebook
In 2012, Sheryl Sandberg became the first woman to serve on the social media giant's board of directors. Although she has since stepped down from her role as COO, she continues serving on the board of directors. She also serves as a proud member of Women for Women International.  
5. Ruth Porat - CFO of Alphabet, Inc.
Since 2015, Ruth Porat has served as chief financial officer of Alphabet, Inc. (a parent company of Google). Before that, she served as CFO at Morgan Stanley. In 2020, Porat was listed as the 16th most powerful woman in the world by Forbes. 
6. Gail Bourdeaux - CEO of Anthem, Inc.
Beginning her career at Aetna in 2002, Bourdeaux put her business degree to work to become vice president of United Healthcare in 2008. In November of 2017, she was named CEO of Anthem, Inc. and was ranked as the 16th most powerful woman in the world by Forbes in 2021.  
7. Adena Friedman - President and CEO of Nasdaq
With a Bachelor of Science in Political Science and an MBA under her belt, Adena Friedman joined Nasdaq in 1993 as a paid intern. In 2017, she was named as the CEO of Nasdaq and became the first woman to lead a global exchange. 
8. Jane Fraser - CEO of Citigroup
In September of 2020, it was announced that Jane Fraser would take over as CEO of Citigroup, becoming the first woman to lead a major bank in the United States. She is frequently listed in Forbes' "Most Powerful Women in Business" rankings. 
9. Susan Wojcicki - CEO of YouTube
With multiple degrees under her belt (including a Ph.D. in Economics and an MBA), Jane Fraser started as Google's first marketing manager in 1999. From there, she worked her way up to become the CEO of YouTube in 2014, where she served until her resignation in early 2023. 
10. Abigail Johnson - President and CEO of Fidelity Investment
After completing her MBA in 1988, Abigail Johnson joined Fidelity Investments as an analyst and portfolio manager. Over time, she received multiple promotions, including promotion to president of asset management in 2001. Today, she serves as president and CEO of Fidelity Investment and has spearheaded introducing cryptocurrency to the company.  
11. Judith McKenna - President and CEO of Walmart
In February of 2018, Judith McKenna became president and CEO of Walmart International and has since worked tirelessly to expand the brand's eCommerce presence. In 2022, she was ranked #14 on Fortune's list of the 50 Most Powerful Women.  
12. Ho Ching - Executive Director and CEO of Temasek Holdings
Having initially joined Temasek as a director in 2022, it didn't take long for Ho Ching to become CEO in 2004. She served in this position until she decided to step down in 2021. Today, she continues to serve Temasek as a trust director. 
13. Karen Lynch - President and CEO of CVS Health
Having been appointed as the first female president of Aetna in 2015, Karen Lynch became the highest-ranking female executive on the Fortune 500 list in 2021 when she assumed the role of president and CEO of CVS Health.  
Challenges Faced by Female Business Leaders
While the women on this list are certainly inspiring, it's important to note that none of these women have had an easy time getting where they are in their careers. Unfortunately, there are still a number of major challenges and obstacles that affect aspiring and current female business leaders—including the proverbial "glass ceiling." 
Believe it or not, wage disparities between men and women are still very real. As of 2022, women's earnings are still an average of 18 cents less than men per dollar for the exact same work. 
For starters, women tend to face fewer career advancement opportunities compared to men in their fields. A study by MIT Sloan, for example, discovered that women are 14 percent less likely to be promoted than their male coworkers, even when they outperformed them.  
Meanwhile, many women also face challenges when it comes to work-life balance. Women with families tend to fall into the role of "default parent," taking on more household and child-rearing work than their male counterparts. This, in turn, affects their ability to move up the career ladder.  
Begin Your Journey in Business Today
Women have not had an easy time securing their place in the business world. Thankfully, women are finding their footing, and it seems inevitable that more women will continue to take on roles as entrepreneurs, CEOs, presidents and other business leaders. We have some of the wonderful women in this article to thank for setting a great example to aspiring women business professionals. 
If you're interested in launching your business career, it all begins with the right degree program. At Husson University, we're proud to offer both a Bachelor of Science in Business Administration and a Master of Business Administration. These programs come with experiential and immersive online courses, as well as free tutoring and multiple start dates throughout the year to accommodate your busy schedule. 
Ready to learn more? Get in touch to request more information about our business programs or begin your application online today!
Get Your Business Administration Degree
Back to All Articles