Nine Money-Saving Strategies for College Students
Published on: May 15, 2023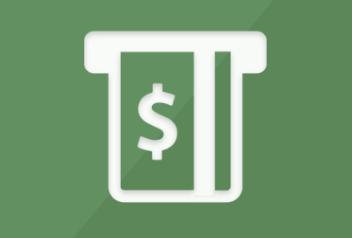 Are your college plans bigger than your wallet? If so, you're among the countless students who need advice and tips to save money in college. Fortunately, there's a lot you can do to cut back on expenses, and most of them are simple enough to implement. Here's what we recommend for college students who are hoping to save a few bucks.
Explore Our Online Degrees
How to Save Money as a College Student
Most of us will struggle throughout our lives to save money, but this will never be more important than it is during our college years. Trying to find a middle ground when it comes to balancing college fees, the costs of tuition, books, meals and entertainment can leave you feeling more than a little stressed. After all, life should not be a series of overdue bills and final warnings. That's why it's important to find ways to skimp and save wherever you can. The following tips on how to save money in college can help.
Create a Budget
Budgeting can be hard, especially when you're on your own for the first time and have a limited income. Still, it's a necessary part of life that will never be more valuable than it is during the first lean years of college. You'll need to figure out what your priorities are and then set aside those funds first. Bank of America recommends five simple steps for creating and sticking to a budget: 
Calculate the amount of money you have coming in
Keep track of how much money you're spending each month
Set your short and long-term financial goals
Compare what's coming in with what must go out
Adjust your spending accordingly 
In a perfect world, everyone would have enough money to pay their necessary bills and still have a few dollars left over to devote to fun and entertainment, but it's not always the reality. If you're on a very limited budget, it's vital to make sure the important stuff gets paid first, even if it means passing on that concert you're dying to see or those new jeans you'd love to have. This can help put valuable dollars back into your savings account.
Buy Used Textbooks 
A second great way to stretch your dollars further while in college includes buying used textbooks instead of new ones. The money you'll save doing so can be significant. For example, purchasing a new physics book, such as "Conceptual Physics," by Paul Hewitt, may cost upwards of $259. However, on a second-hand book site, such as ThriftBooks, you may find a copy for $8.59. It may be an older version or a different edition, and it may be a bit beat up. But as long as your instructor is fine with it, there's no reason not to save as much money as possible on your textbooks.
You may also want to try renting your textbook from a company like Pearson. Here, you can rent the same book for $9.99 per month. This is a pricier option, but if funds are low, it will still get you through for less than the price for a new copy. And don't forget to sell your used textbooks back to sites such as BookScouter.
Cook Your Own Meals 
Needless to say, it costs less to eat in than it does to dine out. So find ways to fix easy foods at home. A simple microwave or hot plate can help, so long as it doesn't break any rules - and don't forget a mini-fridge. This way, you can stock up on enough lunch meats, yogurt and fresh veggies to get you through a week at a time. Buying a coffee pot is much cheaper than stopping by the campus cafe daily. And cooking your own meals is way cheaper than shelling out for the university meal plan. 
Take Advantage of Student Discounts
Most communities offer specialized discounts to college students, and all that's usually required is the presentation of your school ID. By taking advantage of student discounts, you may be able to save money on things like movie tickets, electronics and room decor. You can find cool reward offers on credit cards, too. Just Google the term "student discount" to get started. 
Use Public Transportation 
Nobody likes riding the bus, but doing so can save you big bucks over the course of a semester. By taking the local commuter or even carpooling with friends, you'll save significant cash, especially with the rising cost of gasoline. Metro Magazine estimated the annual savings of taking the bus over owning a vehicle at more than $10,000, which was in 2018 when gasoline averaged $2.94 a gallon. At some colleges, that much could cover the cost of a semester or even a year. 
To make public transportation even more convenient and user-friendly, buy a year-round pass. This will eliminate the need to dig for change every morning. Better yet? Sign up for online classes and skip the commute entirely. 
Avoid Credit Card Debt
Credit cards are a wonderful tool, but you must use them strategically. Otherwise, they become more of a liability than an asset. If you use credit cards, even ones that offer great student rewards, use them wisely. Try to limit their usage to emergencies or necessities, and avoid taking costly cash withdrawals. Transactions like these usually accrue interest daily, as opposed to monthly, and the totals can multiply much faster than you realize. 
Use these helpful tips to avoid amassing too much credit card debt:
Don't miss making at least your minimum monthly payment
Avoid going over your credit limit
Try to pay more than the minimum due each month
Don't open more credit cards than you can afford to pay
Monitor your accounts for fraudulent charges 
Stay on top of your credit history by using an app such as Credit Karma or Credit Sesame to help you manage your cards and to stay abreast of your credit score. 
Find a Part-Time Job
A part-time job will help offset your expenses as you attend college, though it will take time away from friends and study. 
For many students, working while attending college is necessary. However, it's important to know your limitations and to prioritize study over earning. Try to keep your work hours down to part-time if possible.
Working part time is another great argument for seeking out online classes, as the improved flexibility will make it easier to fit a work schedule around coursework.
Save on Entertainment 
Movie tickets are pricey, but making use of a friend's streaming services is usually free. Look for alternative entertainment options like these to save money. These might include gathering at a friend's dorm room instead of in the local cafe or keeping up with your favorite celebrities online instead of buying that glossy magazine at the check-out stand. Schedule simple picnics with friends and family instead of meeting for lunch at a trendy restaurant, and consider checking out vintage clothing stores in the area instead of shopping at the mall. 
Take Online Courses
Lastly, consider taking affordable online classes when you can. While not every college offers online degree programs, many give you the option of a hybrid schedule, meaning some of your classes are available online. These are usually more affordable than classes you attend in person.
According to U.S. News & World Report, online classes save money in several ways:
They eliminate the cost of room and board
They eliminate the cost of transportation to and from campus
The class materials are often more affordable 
When you're ready to begin your college career, we invite you to explore the many online degree options available at Husson University. Since 1898, Husson University has helped prepare students for the challenges of tomorrow. Today, we offer a range of undergraduate, graduate and online programs that are designed to meet the needs of both traditional and nontraditional students. Request more information or schedule a campus tour today.
Back to All Articles