Karan Casey, One of Ireland's Most Celebrated Singers, to Perform at Husson University's Gracie Theatre
Published on: March 2, 2023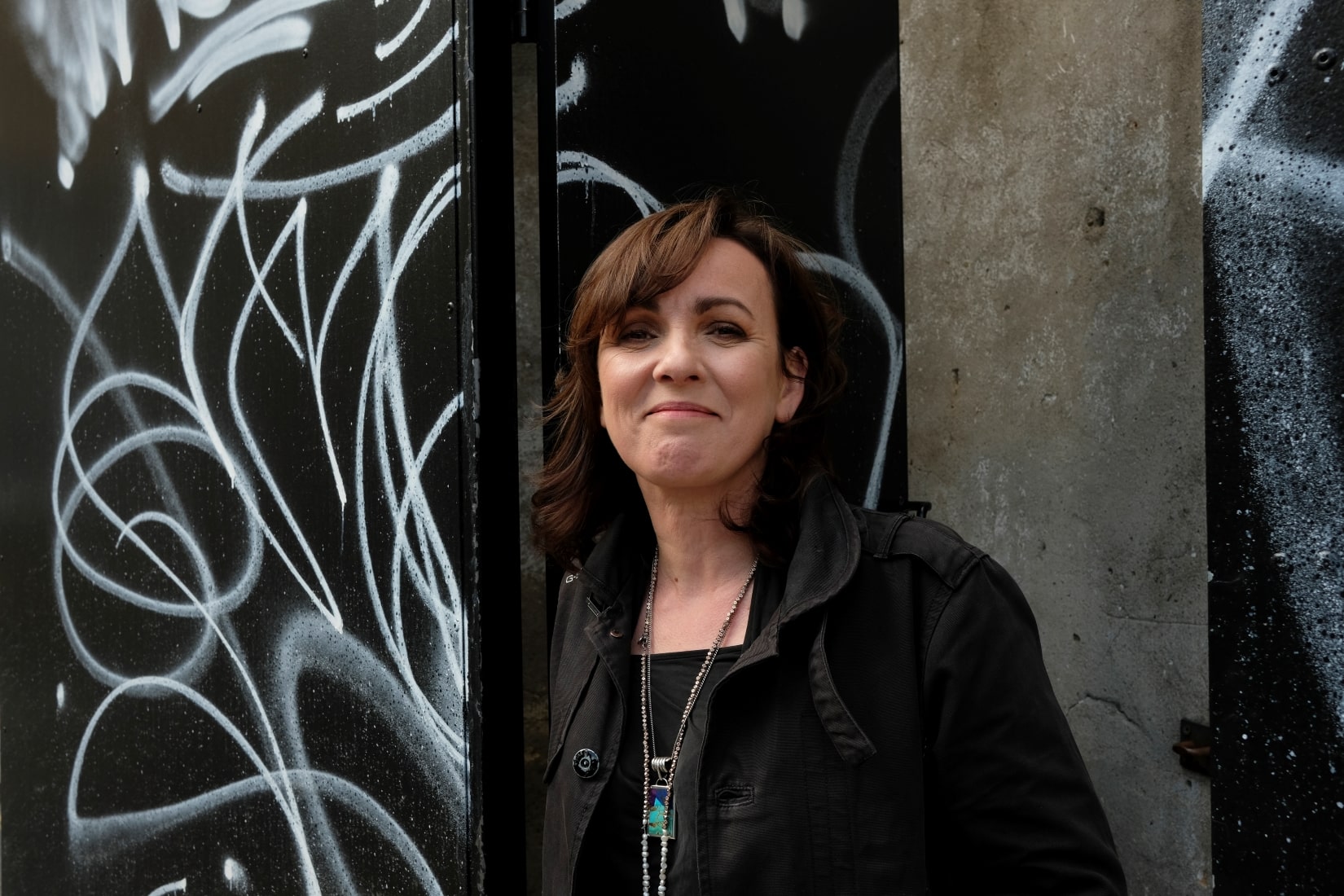 BANGOR, MAINE – Renowned singer-songwriter Karan Casey will be performing many of the songs that made her one of Ireland's most accomplished folk musicians on Saturday, March 4, 2023 at 7:30 p.m. at Husson University's Gracie Theatre as part of her current American tour. Her concert will include songs from her February 2023 album, "Nine Apples of Gold." Audience members will also be able to enjoy many of Casey's favorite Irish folk songs, gleaned from her 25-year musical repertoire.
"It's a true honor to have one of Ireland's most celebrated singers at the Gracie," said Jeri Misler, managing artistic director of the Gracie Theatre. "Fans of Irish and Celtic music will find themselves mesmerized by Casey's ability to capture the spirit and passion of the 'Emerald Isle.' Her reputation as a vocalist and musician has earned her accolades in the U.S. as well as her home country."  
Casey will be joined on stage by Sheila Falls on fiddle and guitarist Matt Heaton. The evocative trio has been touring together for several years. Her songs draw inspiration from a wide range of personal, historical and political sources. They touch on themes of family, love, loss, the empowerment of women and the Irish revolutionary struggle. Fond of a good yarn and heroic ballads, Casey has toured the world connecting audiences to both Ireland's past and today's modern, empowered Irish women through music.    
Lately, Casey has been exploring new areas of performance on the piano, with the spoken word and through live theater. Prior to her newest release of "Nine Apples of Gold," she released 11 albums. Over the course of her career as a performing artist, she has also contributed to numerous other musicians' projects. So far, Casey has appeared on more than 50 albums and toured extensively throughout North America, Europe and Japan. Besides performing with her own band, she has collaborated with such notable musicians as James Taylor, the Boston Pops Orchestra, The Chieftains, The Dubliners and more. 
Tickets for Karan Casey's upcoming concert range from $25.50-$32.50. A $2.50 ticket fee is added to the ticket price by the vendor. Tickets are available online at GracieTheatre.com or by calling the box office at 207-941-7888. Additional information about Casey's tour can be found at KaranCasey.com.
Single tickets range from $20.00 - $47.50 over the course of the season, depending on the show and the seat. Ticket prices vary depending on the performer.
The Gracie Theatre, in a collaboration between artists, students, and university constituents, is an intimate and inviting performing arts facility that provides hands-on experiential learning and technical support services for the Husson University community through a combination of diverse cultural programming and community engagement. Learn more about the Gracie Theatre and upcoming shows at GracieTheatre.com. 
For nearly 125 years, Husson University has shown its adaptability and strength in delivering educational programs that prepare future leaders to handle the challenges of tomorrow through innovative undergraduate and graduate degrees. With a commitment to delivering affordable classroom, online and experiential learning opportunities, Husson University has come to represent a superior value in higher education. The hallmarks of a Husson education include advanced knowledge delivered through quality educational programs in business; health and education; pharmacy studies; science and humanities; as well as communication. According to an analysis of tuition and fees by U.S. News & World Report, Husson University is one of the most affordable private colleges in New England. For more information about educational opportunities that can lead to personal and professional success, visit Husson.edu.
# # #
A note to editors: A link to a video of Casey performing "Nine Apples of Gold" recorded at a folk music conference on February 3, 2023 can be found at https://www.youtube.com/watch?v=K-bHqx0DvY4.
Back to All Articles