Husson University Creates New Institute for Strategic Leadership and Workforce Development
Published on: February 16, 2023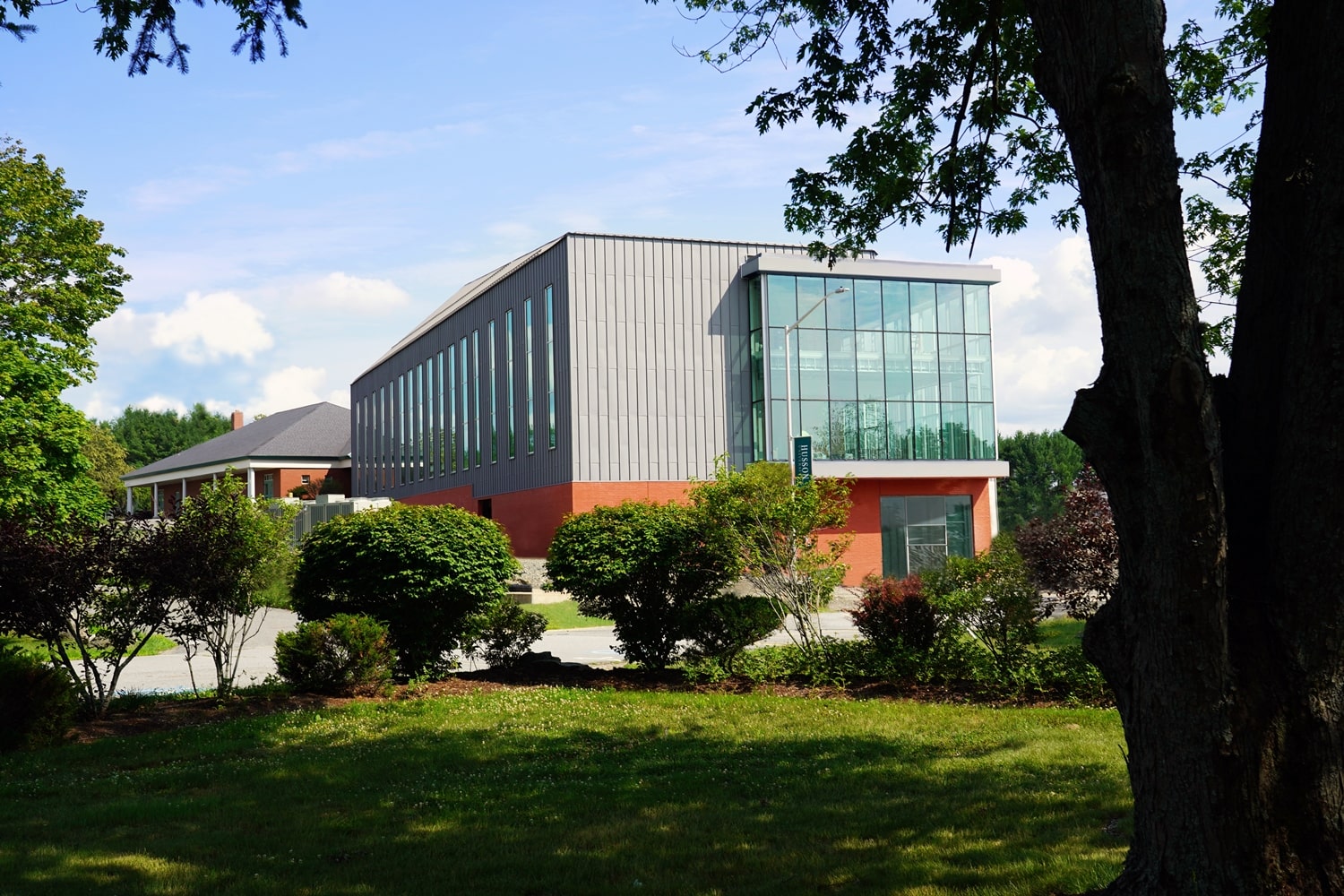 BANGOR, MAINE – Husson University announced today that it has launched a new institute dedicated to strategic leadership and workforce development training and education. This institute will offer "students, professionals and organizations with a pathway to enhance leadership capabilities." Founded by the University's College of Business, the new Institute for Strategic Leadership and Workforce Development will also provide educational opportunities to organizational trailblazers through a variety of leadership and workforce development initiatives at Husson University and at businesses' and organizations' own locations. 
"We envision this Institute becoming an important asset to the local business community," said Dr. Marie Hansen, dean of the College of Business at Husson University. "Besides offering educational training and coaching opportunities that will enhance individuals' leadership skills, the faculty members contributing to this Institute will produce leadership-related research and studies that will help managers serve their organizations with greater proficiency, efficiency and effectiveness."
Some of the strategic goals and objectives of the new Institute for Strategic Leadership and Workforce Development include: providing leadership training and workforce development initiatives to the Husson University community and external partners; offering co-curricular leadership programs and opportunities to Husson students; generating research related to leadership theory, competencies, qualities and other leadership-related topics; and providing academic credentials to University students and other lifelong learners. 
"I'm looking forward to working with the employers who are members of our Partner Program, as part of the Institute," said Dr. Stephanie Shayne, director of the Husson's School of Business and Management. "Our development and training seminars will provide actionable information designed to enhance workforce performance. The education is focused on helping individuals find the confidence they need to be successful managers and leaders in their organizations."
"In addition to a series of standardized presentations, members of the Partner Program can receive customized education, training and internship opportunities specifically tailored to the needs of each individual organization and their strategic goals," said Dr. Brien Walton, director of the Richard E. Dyke Center for Family Business and assistant professor of entrepreneurship.  "Topics can include everything from managing organizational change and Six Sigma process improvement seminars to spreadsheet training and improving business presentations." 
Examples of successful initiatives undertaken previously by the College of Business that will now fall under the umbrella of the new Institute for Strategic Leadership and Workforce Development include: Leadership Aroostook – a talent development program designed to enhance leadership skills with organizations in "The County;" Northern Light Health's Professional and Organization Development (POD) program – a dynamic, customized educational initiative that works to further employees' knowledge of the healthcare industry and leadership skills; as well as strategic leadership and business development consulting provided to the Jackson Laboratory.
"Husson undergraduate and graduate students will be able to earn leadership certificates from The Institute for Strategic Leadership and Workforce Development that can supplement their degree studies," said Dr. Richard Fabri, an assistant professor and the sport management program coordinator, in the University's School of Hospitality, Sport and Tourism Management. "These leadership credentials can help make graduating students more attractive to prospective employers when they are ready to enter the workforce.   
According to Michael Camire an assistant professor and program coordinator in Husson's School of Business and Management, there are additional benefits associated with the Institute's offerings for those looking to further their education. "Customized programs through the Institute for Strategic Leadership and Workforce Development can be structured in ways that allow participating organization employees to earn credits toward undergraduate or graduate degrees at Husson University." Businesses and organizations interested in receiving further information about customized programs can contact Camire at 207.941.7641 or email him at camiremi@husson.edu to learn more. 
In addition to studying on Husson University's campus in Bangor, students can participate remotely using the facilities at "The Work Shop," an interactive learning space in Aroostook County. This multi-purpose facility offers Aroostook County residents easier and greater access to higher education learning opportunities. It provides high school students, college students and professionals with access to education and training.
The facility includes video conferencing technology that helps take the distance out of distance learning. Students in Aroostook County can now participate in a variety of face-to-face Husson University coursework and professional development opportunities without the need for travel.
As a public service, the Institute for Strategic Leadership and Workforce Development will also now be responsible for Husson University's Distinguished Business Speaker Series. The purpose of this speaker series is to educate students, alumni and community members on the challenges facing individuals, businesses and related professions. Launched in September of 2021, in conjunction with the opening of Harold Alfond Hall, the new home of Husson University's College of Business, this series includes dynamic speakers from a variety of disciplines ranging from banking, manufacturing, government and security, to agriculture, publishing, management, marketing and more. 
The next Distinguished Business Speaker Series event will feature Matthew R. McHatten, the incoming chief executive officer (CEO) of MMG Insurance. His presentation will take place on April 19, 2023 at noon in Husson University's Gracie Theatre. Past presenters have included U.S. Senator Susan Collins; Steve Smith, the chief executive officer of L.L.Bean; Tess Gerritsen, the national bestselling author of Rizzoli and Isles and other notable business leaders. These presentations are free and open to the public.            
Offering an array of undergraduate degrees, graduate degrees and certificates that can be taken on campus, on site or online, the College of Business is dedicated to providing students with an education that leads to career success, regardless of whether they choose to work in the public sector; the private and corporate sector; or for non-profit organizations. Courses in the College of Business offer students the opportunity for experiences where they "learn by doing."  For more information about Husson University's College of Business visit https://www.husson.edu/college-of-business. 
For more than 120 years, Husson University has shown its adaptability and strength in delivering educational programs that prepare future leaders to handle the challenges of tomorrow through innovative undergraduate and graduate degrees. With a commitment to delivering affordable classroom, online and experiential learning opportunities, Husson University has come to represent a superior value in higher education. The hallmarks of a Husson education include advanced knowledge delivered through quality educational programs in business; health and education; pharmacy studies; science and humanities; as well as communication. According to a recent analysis of tuition and fees by U.S. News & World Report, Husson University is one of the most affordable private colleges in New England. For more information about educational opportunities that can lead to personal and professional success, visit Husson.edu.
Back to All Articles