CEO of Stonewall Kitchen, LLC, to Talk About His Experiences Leading the Premier Specialty Food and Home Goods Platform in North America
Published on: December 7, 2022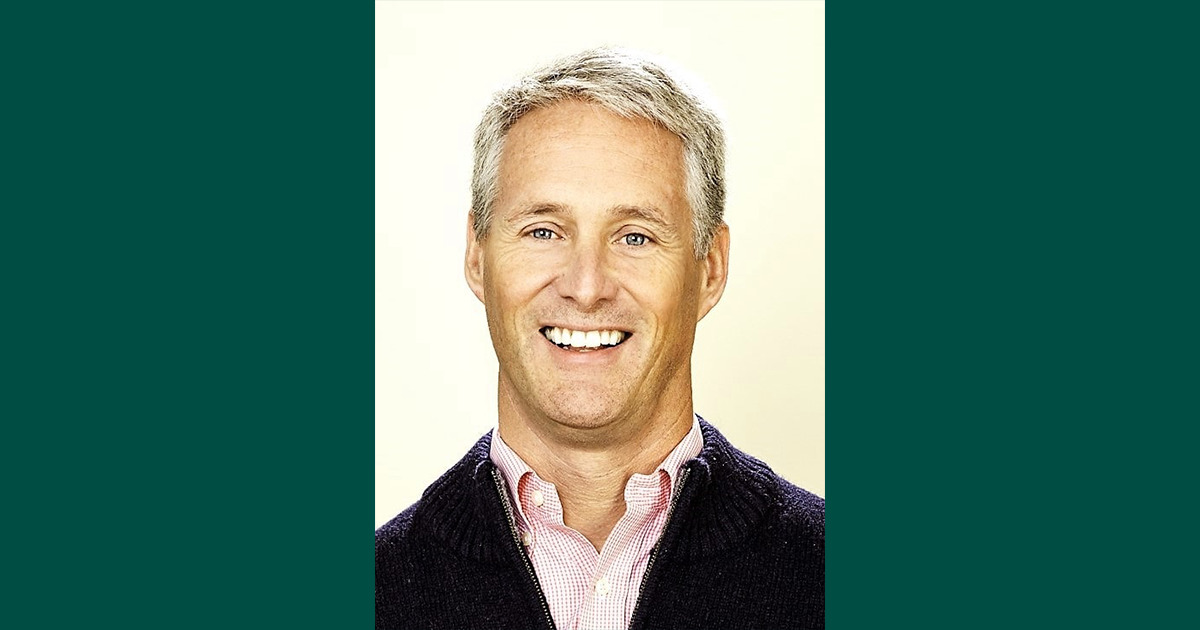 John Stiker, CEO of Stonewall Kitchen
WHAT:
The eighth installment of Husson University's Distinguished Business Speaker Series will feature John Stiker, the chief executive officer (CEO) of Stonewall Kitchen. His conversation with Dean Hansen will take place on Wednesday, December 7, 2022 from 12:00 p.m. - 1:00 p.m. at Husson's Richard E. Dyke Center for Family Business at 62 Kagan Drive in Bangor.
Stonewall Kitchen is a leading specialty food, home goods and personal care producer headquartered in York, Maine. Founded in 1991 by partners Jonathan King and Jim Stott, the two established the Stonewall Kitchen brand by selling jams and jellies at local farmers' markets with a flavorful line of distinctive and high-quality products. Over time, they expanded the brand to include sauces, condiments, crackers and baking mixes, always focusing on innovative product development, beautiful packaging, and exceptional guest service. 
Today, Stonewall Kitchen is the premier specialty food and home goods platform in North America, home to a family of premium quality brands including the flagship Stonewall Kitchen brand; the Michel Design Works brand of elegantly designed and crafted personal and home care products; the Vermont Coffee Company brand of high quality, non-GMO, certified organic coffee; the Urban Accents brand of globally-inspired spice mixes, seasonings, and sauces; the Village Candle brand of fragranced candles, gifts and accessories; the Tillen Farms brand of pickled vegetables and cocktail cherries; the Napa Valley Naturals brand of olive oils, culinary oils, balsamic vinegars and wine vinegars; the Montebello brand of artisan organic pasta imported from Italy; the Vermont Village brand of organic apple sauce and apple cider vinegars; and the Legal Sea Foods brand of restaurant-quality seafood sauces and condiments.
A true omni-channel business, the company boasts more than 8,500 wholesale accounts nationwide and internationally; a thriving catalog and online division; eleven retail company stores from Connecticut to Maine, and four manufacturing facilities throughout New England. As winners of 34 prestigious awards from the Specialty Food Association and the recipient of the coveted Outstanding Product Line Honors three times, Stonewall Kitchen is proud to be one of the most awarded specialty food companies in the country.
WHO:
Event presenters include Stonewall Kitchen CEO John Stiker and Husson University College of Business Dean Marie Hansen JD, PhD, SHRM-SCP.
WHEN:
Wednesday, December 7, 2022
12:00 p.m. - 1:00 p.m.
WHERE:
Husson University
Richard E. Dyke Center for Family Business
62 Kagan Drive (Adjacent to Harold Alfond Hall - home of the University's College of Business)
Bangor, Maine 04401 
WHY:
The purpose of Husson University's new Distinguished Business Speaker Series is to educate students, alumni and community members on the challenges facing businesses and related professions. In addition, this series is designed to inspire those who will become our future leaders. Launched in September of 2021, in conjunction with the opening of Husson's new College of Business building, this series includes dynamic speakers from a variety of disciplines ranging from banking, manufacturing, government and security, to management, marketing and more.
Gatherings like this also provide members of the public with an opportunity to hear directly from influential members of the business community and government who affect our national, state and local economy.
HOW:
Every event in the Distinguished Business Speaker Series is free and open to the public.
Masks are not required on campus except where "clearly marked or communicated otherwise." While masks are not required to attend this event, all individuals in attendance have the option to continue to wear COVID-19 protective masks if that's their preference.
If you plan to cover part or all of the Distinguished Business Speaker Series presentation on December 7, 2022, please contact Eric B. Gordon, executive director of communications on his cell phone at 207.649.4647.
If you would like to receive a recording of John Stiker's presentation at Husson, please email, Lisa Frazell, executive director of development at FrazellL@husson.edu. 
More about Husson University and the School of Business and Management
With undergraduate Bachelor of Science degrees in business administration, with concentrations in small business entrepreneurship, financial management, financial planning,
healthcare management, international business, management, marketing management and more, Husson University can provide students with the foundational business knowledge students need to achieve career success. Students can also attain more advanced knowledge by earning a Master of Business Administration (MBA). MBA concentrations available to students include business analytics, innovation and entrepreneurship, organizational management, risk management and more. Additional information can be found at https://www.husson.edu/college-of-business/school-of-business-and-management/.
For more than 120 years, Husson University has shown its adaptability and strength in delivering educational programs that prepare future leaders to handle the challenges of tomorrow through innovative undergraduate and graduate degrees. With a commitment to delivering affordable classroom, online and experiential learning opportunities, Husson University has come to represent a superior value in higher education. The hallmarks of a Husson education include advanced knowledge delivered through quality educational programs in business; health; education; pharmacy studies; science and humanities; as well as communication. According to a recent analysis of tuition and fees by U.S. News & World Report, Husson University is one of the most affordable private colleges in New England. For more information about educational opportunities that can lead to personal and professional success, visit Husson.edu.
Back to All Articles