Making It Easier for More People to Eat Right
Published on: April 5, 2022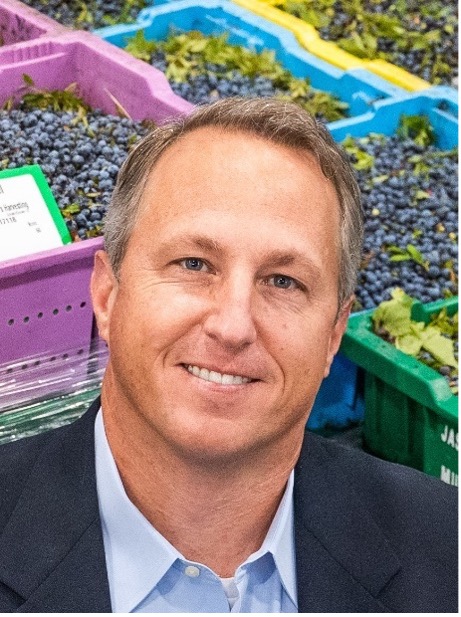 Tony Shurman, president and CEO of Jasper Wyman & Son
BANGOR, MAINE – The fifth installment of Husson University's Distinguished Business Speaker Series will feature Tony Shurman, president and CEO of Jasper Wyman & Son. His conversation with Dean Hansen will take place on Wednesday, April 6, 2022 from 12:00 p.m. - 1:00 p.m. at Husson's Richard E. Dyke Center for Family Business at 62 Kagan Drive in Bangor.
"Founded in 1874, Wyman's is a Maine family business success story that's generations in the making," said Dr. Lynne Coy-Ogan, senior vice president for academic affairs and provost at Husson University. "Since joining the organization in 2017, Tony has brought a 21st century commitment to environmental stewardship, corporate social responsibility and innovation to this 148-year-old firm."
Shurman is looking forward to his upcoming presentation at Husson University. "Wild blueberries grown here in Maine are one of nature's great gifts. I look forward to sharing the journey we're on, how we're building our business while seeking to enhance lives, and acting in a socially conscious way that introduces the world to this remarkable fruit filled with both amazing flavor and an incredible spectrum of health benefits."   
The purpose of Husson University's new Distinguished Business Speaker Series is to educate students, alumni and community members on the challenges facing businesses and related professions. In addition, this series is designed to inspire those who will become our future leaders. Launched in September of 2021, in conjunction with the opening of Husson's new College of Business building, this series includes dynamic speakers from a variety of disciplines ranging from banking, manufacturing, government and security, to management, marketing and more.
Gatherings like this also provide members of the public with an opportunity to hear directly from influential members of the business community and government who affect our national, state and local economy.
Every event in the Distinguished Business Speaker Series is free and open to the public.
Masks are not required on campus except where "clearly marked or communicated otherwise." While masks are not required to attend this event, all individuals in attendance have the option to continue to wear COVID-19 protective masks if that's their preference. 
More about Tony Shurman, President and CEO of Jasper Wyman & Son:
Shurman spent the first 13 years of his life living outside of the United States. Born in South Africa, Shurman also lived in Rio de Janeiro and Brazil during his formative years.[1]
He later moved to Miami, Florida and went to college in Minnesota.[2] Shurman lived for a few years in Japan after college.[3] Shurman speaks five languages including Portuguese and Japanese. 
His first job was bagging groceries at a Publix Supermarket in Miami when he was 15.[4] After graduating from college, Shurman was a ski bum for a year in Colorado. He taught kids to ski so he could get a ski pass, and worked as a bellman at an area hotel.[5]
From there, he moved to Tokyo, Japan, and was hired by Warner-Lambert.[6] At this company, he was working in their confectionery division on chewing gums like Trident, Halls and Bubblicious.[7]  Shurman was also able to launch his first new product into a market at this time. 
In 2000, he founded a breath-mint company he built over six years that launched multiple innovative products in the United States, Mexico and Asia. 
Prior to joining Wyman's, Shurman led the Post Foods breakfast-cereal business which includes brands such as Honey Bunches of Oats, Grape Nuts, Pebbles and Post Shredded Wheat.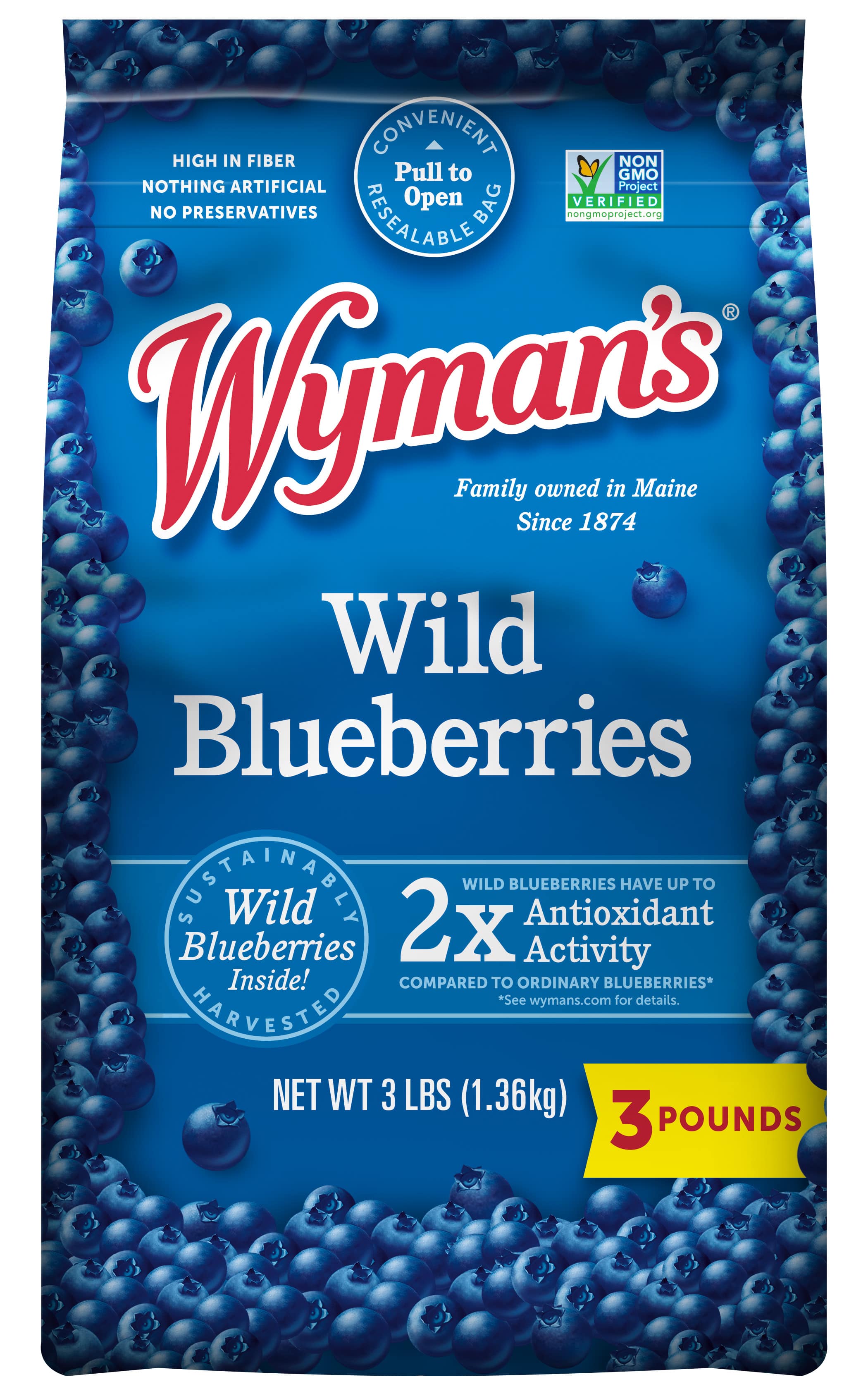 Today, the Wyman's organization is vertically integrated in wild blueberries.[8] The company has processing facilities in Down East Maine and on Prince Edward Island in Canada.[9] It also owns over 10,000 cropping acres of wild blueberries and competes in multiple different segments.[10]
Wyman's has become the number one brand of frozen fruit in the United States. The company's products can also be found on restaurant and hotel menus, and are featured as an ingredient in "Running an organization like Wyman's, with so many different sales channels, requires organization, people skills and a lot of hard work," said Marie Hansen, JD, PhD, SHRM-SCP, dean of the College of Business. "It also requires a comprehensive understanding of marketing, leadership and finance. Assisting students in gaining the knowledge necessary to attain these skill sets is what Husson University's College of Business is all about."
With undergraduate Bachelor of Science degrees in business administration, with concentrations in small business entrepreneurship, financial management, financial planning, healthcare management, international business, management, marketing management and more, Husson University can provide students with the foundational business knowledge students need to achieve career success. Students can also attain more advanced knowledge by earning a Master of Business Administration (MBA). MBA concentrations available to students include business analytics, innovation and entrepreneurship, organizational management, risk management and more. Additional information can be found at https://www.husson.edu/college-of-business/school-of-business-and-management/.
For more than 120 years, Husson University has shown its adaptability and strength in delivering educational programs that prepare future leaders to handle the challenges of tomorrow through innovative undergraduate and graduate degrees. With a commitment to delivering affordable classroom, online and experiential learning opportunities, Husson University has come to represent a superior value in higher education. The hallmarks of a Husson education include advanced knowledge delivered through quality educational programs in business; health and education; pharmacy studies; science and humanities; as well as communication. According to a recent analysis of tuition and fees by U.S. News & World Report, Husson University is one of the most affordable private colleges in New England. For more information about educational opportunities that can lead to personal and professional success, visit Husson.edu.
[1] Portland Press Herald, "Like a Boss: Read the interview with Tony Shurman, President and CEO of Jasper Wyman & Son," Transcription of an interview between Tony Shurman and Masthead Maine CEO Lisa DeSisto at the Portland House of Music and Events on February 28, 2020, Accessed: April 1, 2022, https://www.pressherald.com/2020/03/03/like-a-boss-read-the-interview-with-tony-shurman-president-and-ceo-of-jasper-wyman-son/
[2] Ibid
[3] Ibid
[4] Ibid
[5] Ibid
[6] Ibid
[7] Ibid
[8] Ibid
[9] Ibid
[10] Ibid
Back to All Articles