Earth Week at Husson University Kicks off with Nature Photography Exhibition
Published on: April 18, 2022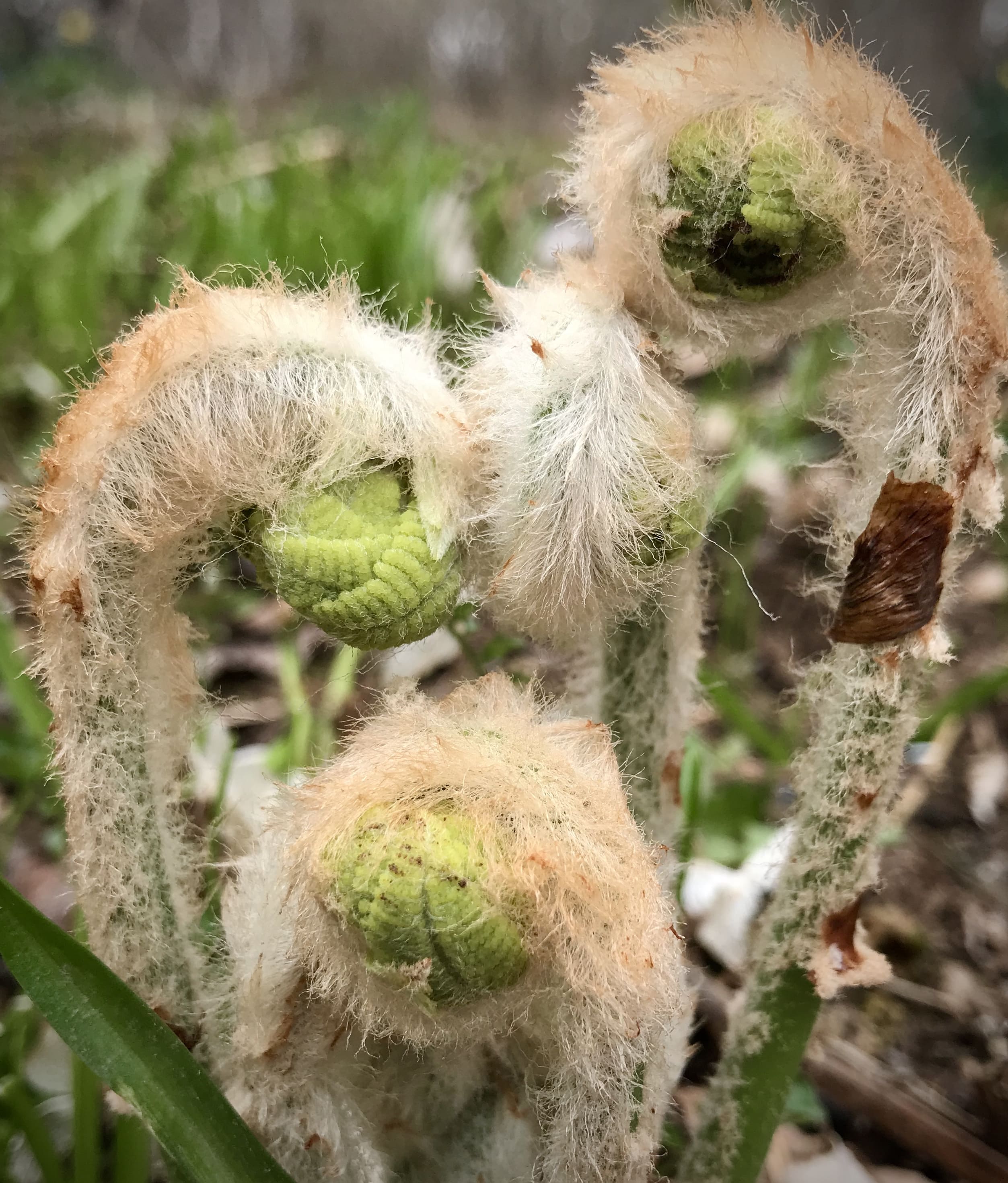 BANGOR, MAINE – Husson announced today that it will be hosting an exhibition of photos taken by artist Ulrike Guthrie, the former president of the Bangor Art Society, at the University's WBRC Gallery at the Gracie Theatre until December 16, 2022. The exhibition, entitled "CLOSE: A Photography Installation," focuses on the elements of nature that surround us in Maine. Over 100 of Guthrie's photographs will be on display.
To an effort to help members of the public better appreciate and understand Guthrie's unique artistic perspective, Husson will be hosting a free Zoom art talk, on Monday April 18, 2022 from 5:30 p.m. - 6:30 p.m. Members of the public are welcome to join the talk and learn more about Guthrie's photos. The Zoom link is https://husson.zoom.us/j/98339566288 and the meeting ID is 983 3956 6288.
"Individuals attending this Zoom presentation will get a better sense of Ulrike's point of view, her processes and what inspires her," said Kathi J. Smith, MFA, an associate professor and galleries coordinator in Husson's College of Science and Humanities. "They'll also walk away with a stronger appreciation of the natural elements we come in contact with every day in our little corner of Maine."
More about Ulrike Guthrie:
Ulrike Guthrie was born in 1962 in Bonn, Germany. She lived in the United Kingdom from 1965–1980 and considers herself British. She moved to Bangor, Maine in 1999, and to Orland, Maine in 2015. She attended the Universities of St. Andrews, Scotland, West Berlin, Göttingen, and Emory from 1980–1986. Guthrie was in Cambridge, England from 1986–1988 where she began her publishing career. She continued this career for the next 11 years in Atlanta, Ga. Since 1986, she has been an academic book editor
A self-described "nature girl," Ulrike described an experience she had descending the Drumlin Trail in the Orland Wildlands in her artist statement. "I noticed these flat-footed icicles hanging from a twig splayed across the rocky stream. I had not known that ice makes such shapes."
In the years that followed that January 2018 sighting, she had quite the re-education, much of it a few steps outside of her back door.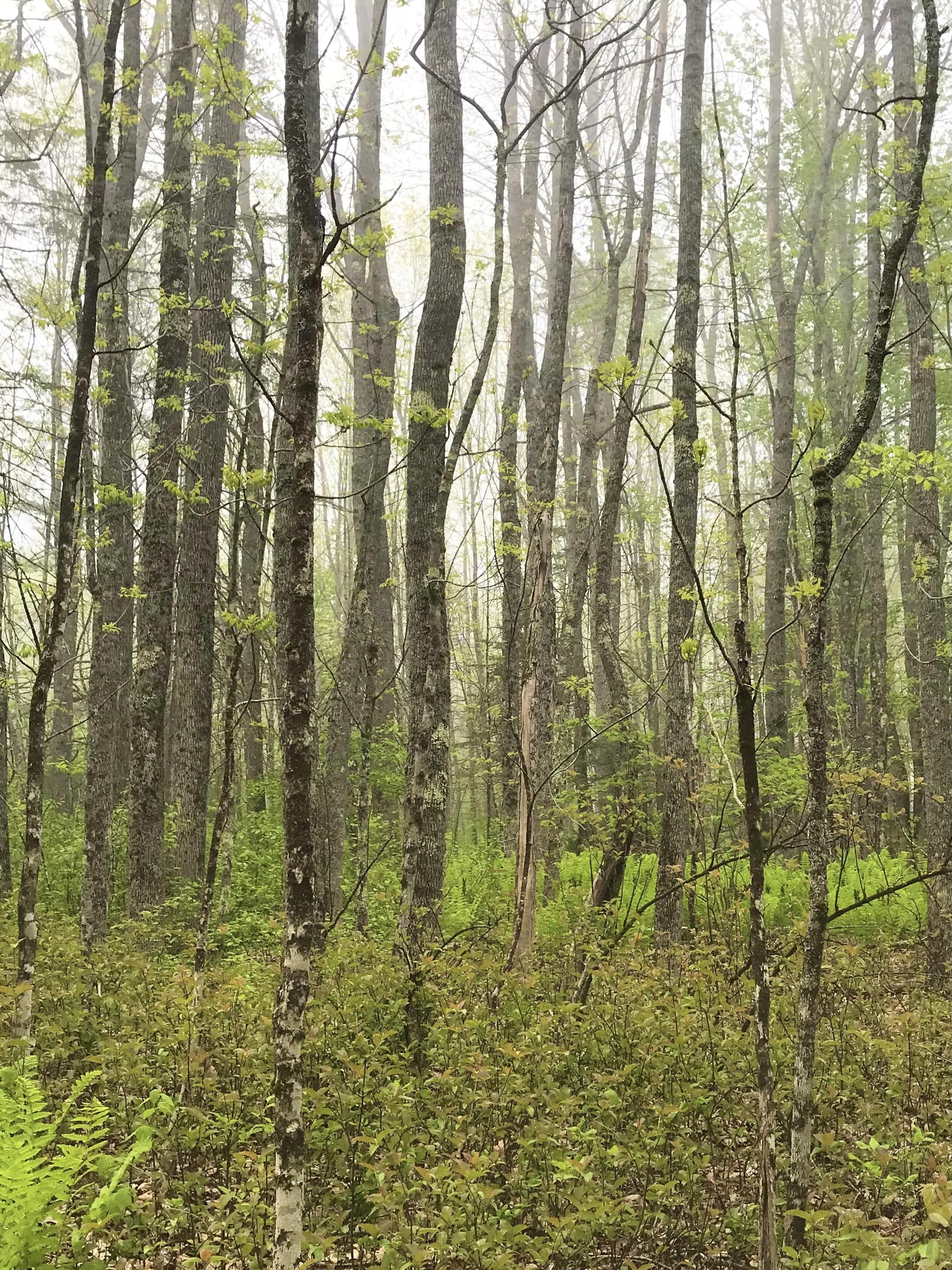 "A spindly streams runs through our seven heavily wooded acres in Orland," said Guthrie. "The long periods of freezing weather mean the stream often ices over, thaw a little, and ices again. The fluctuations in air and water temperature, the shifting light and water flow, and the obstacles of stones, twigs, and leaves produce striking ice patterns, textures, and shapes that change from day-to-day and even hour-to-hour."
Guthrie continued: "This icy stream and the ever-changing appearance of the tree bark, lichens, and fungi that grow alongside it are what initially prompted me to take photographs as I walk daily around this small patch of Maine. And those extremely local micro-sightings make up the bulk of this show." 
"This show captures some of the many things I've noticed as I move around this small but beautiful corner of Maine. Textures, colors, patterns, as well as the heft and ephemerality of things are all on display. These sights awaken a sense of joy and wonder in me," she concluded.
She uses an iPhone to capture her subjects. "It's always in my pocket," said Guthrie. 
More about the WBRC Gallery at Husson University's Gracie Theatre:
Artists with connections to Maine who work in a variety of media are invited to be featured at the WBRC gallery. For more information on exhibitions, contact gallery coordinator Kathi Smith at smithk@husson.edu or call her at 207.941.7004. The WBRC Gallery at the Gracie Theatre was made possible through the generosity of WBRC Architects ▪ Engineers and John ('77) and Lynda ('03) Rohman. 
The WBRC Gallery is free and open to the public, Monday through Friday, from 8:30 a.m. to 4:30 p.m. It is located in the Gracie Theatre on the campus of Husson University at One College Circle in Bangor, Maine. For additional information about the Grace Theatre, contact Jeri Misler, managing director of the Gracie Theatre by phone at 207-941-7888 or by email at gracietheatre@husson.edu.
More about Husson University 
For more than 120 years, Husson University has shown its adaptability and strength in delivering educational programs that prepare future leaders to handle the challenges of tomorrow through innovative undergraduate and graduate degrees. With a commitment to delivering affordable classroom, online and experiential learning opportunities, Husson University has come to represent a superior value in higher education. The hallmarks of a Husson education include advanced knowledge delivered through quality educational programs in business; health and education; pharmacy studies; science and humanities; as well as communication. According to an analysis of tuition and fees by U.S. News & World Report, Husson University is one of the most affordable private colleges in New England. For more information about educational opportunities that can lead to personal and professional success, visit Husson.edu.
Back to All Articles