Husson University Zoom Event to Focus on the History of Maine's Indigenous People
Published on: October 14, 2021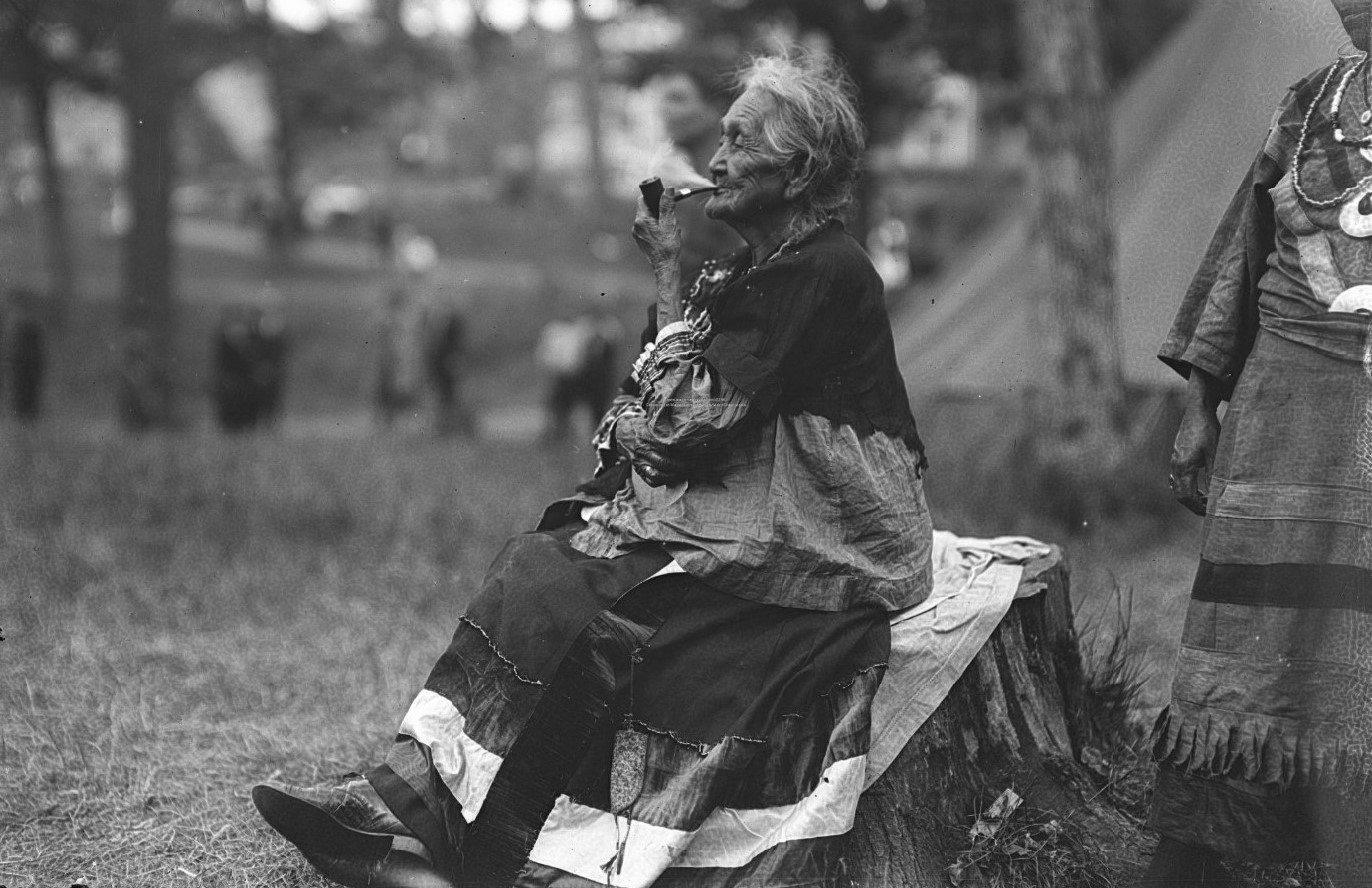 Wabanaki woman from the 1920s. (Courtesy of the Collection from the Maine Historical Society and Maine Today)
BANGOR, MAINE – In honor of Indigenous Peoples' Day, Husson will be partnering with Wabanaki REACH to offer the public and members of the University community an opportunity to learn more about the history of Native Americans in Maine as part of a Zoom presentation on October 15, 2021 from 10 a.m. – 12 p.m.
The two-hour interactive presentation is limited to 50 participants. Interested attendees are encouraged to register as soon as possible by visiting https://forms.gle/wPzTuVXjdxpPNPQ87.
Those who register will be sent the link to the event. 
According to Wabanaki REACH, the Zoom presentation is an interactive experience that examines the 400-year history of the Wabanaki people - the original stewards of this land. It addresses the impact of colonization by Europeans here is Maine. Anyone who attends will come away with an increased understanding of what colonization has meant for current descendants and future generations. 
This upcoming Zoom event is consistent with the message of Indigenous Peoples' Day. This holiday acknowledges that lands were taken from Native Americans. The rights of Native Americans to this land and water are still being contested in the courts today. To the Wabanaki people, the "Dawnland", this place we all call home, is sacred.
The mission of Wabanaki REACH is to support the self-determination of Wabanaki people through education, truth-telling, restorative justice, and restorative practices in Wabanaki and Maine communities. The organization designs its structures and processes to be responsive to Wabanaki communities and beneficial to the Wabanaki people.
In a recent message about Indigenous People's Day, Husson University President Robert A. Clark, PhD, CFA, shared these thoughts with the campus community, "In a country filled with challenges, I want to urge our campus community to reflect on actions that create a better future. Building bridges of understanding and empathy between peoples of different backgrounds is the first step toward social progress. Education is an important bridge toward a society with equality, fairness and inclusion for all." 
Sarah Dyer, an instructor and the diversity, equity, and inclusion officer at Husson University concurs, "If we want to make a better future, we must first understand where we have been. Understanding history is essential to this process. Presentations like this one help create a shared foundation of understanding that allows us to build a more just and inclusive future for everyone."
For more than 120 years, Husson University has shown its adaptability and strength in delivering educational programs that prepare future leaders to handle the challenges of tomorrow through innovative undergraduate and graduate degrees. With a commitment to delivering affordable classroom, online and experiential learning opportunities, Husson University has come to represent a superior value in higher education. The hallmarks of a Husson education include advanced knowledge delivered through quality educational programs in business; health and education; pharmacy studies; science and humanities; as well as communication. According to a recent analysis of tuition and fees by U.S. News & World Report, Husson University is one of the most affordable private colleges in New England. For more information about educational opportunities that can lead to personal and professional success, visit Husson.edu.
Back to All Articles