Safe Driving Fair Shows Husson Students the Problems with Driving Under the Influence
Published on: April 22, 2021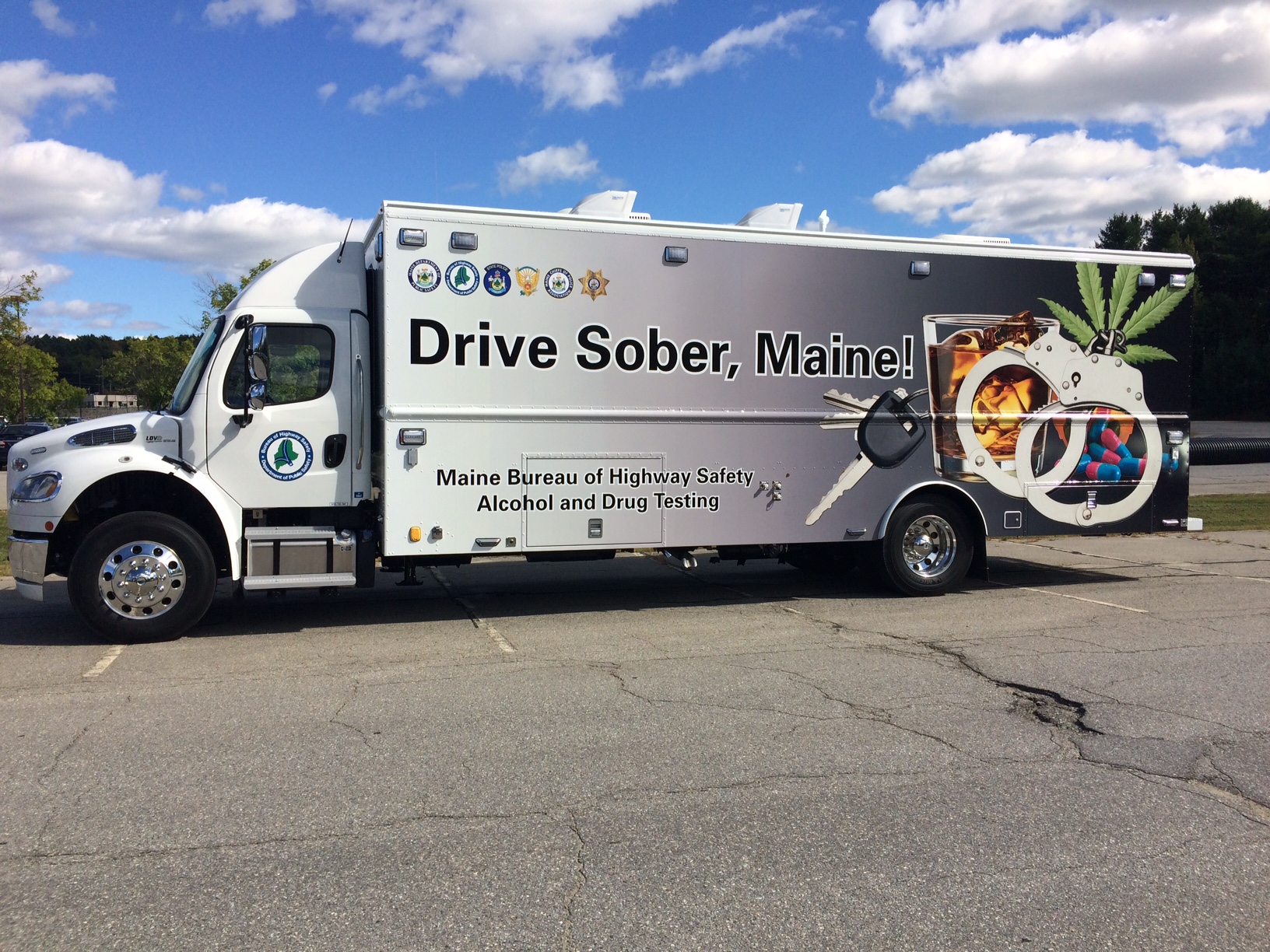 BANGOR, MAINE – April 22, 2021 – Driving under the influence continues to be a major health problem. According to a 2019 survey conducted by The Zebra, 31% of Generation Z, (those age 16-24), were likely to drive drunk. This is second only to Generation Y (25-39 year olds.) Thirty-five point eight percent of the survey respondents in this age group were likely to drink and drive.
This can have devastating consequences. In 2018 there were 10,511 fatalities in motor vehicle traffic crashes in which at least one driver had a blood alcohol concentration of .08 grams per deciliter (g/dL) or higher. Individuals who drove under the influence were responsible for 29% of all traffic fatalities that same year. 
In an effort to address this important public health issue, Husson is holding a Safe Driving Fair on Friday, April 23, 2021 from 1 p.m. – 3 p.m. in Parking Lot #8A on the University's Bangor Campus. COVID-19 protocols designed to protect the health of the Husson campus community will limit participation in this event to University students, faculty and staff. Members of the public will not be able to attend.
"College drinking and driving continues to be an ongoing concern in car accidents and fatalities," said Tara Philbrick, RN, a registered nurse at Husson University's Wellness Center. "The student who drives under the influence presents a danger to themselves and everyone around them. If we can help students better understand the dangers associated with impaired driving, we can save lives. Events like this are a key part of the educational process." 
A variety of on campus activities associated with this event are designed to increase students' understanding of the risks associated with driving under the influence. Thomas Reagan, the law enforcement liaison with Dirigo Safety, LLC and the Maine Bureau of Highway Safety, with assistance from Sergeant Wade Betters, the public information office with the Bangor Police Department, will help students understand and experience impaired driving through the use of fatal vision goggles, a crash sled, distracted driving simulations, and the Maine Department of Public Safety's Impaired Driving Roadside Testing Vehicle (RTV). The RTV helps demonstrate the tools and techniques used by law enforcement to complete impaired driving evaluations. 
As an added enticement to students, Dunkin' Donuts will provide coffee, food, a raffle gift basket and gift cards. Nichole Proulx-King, the lead counselor at Husson University's Wellness Learning Center, along with the rest of the counseling team, will be meeting and greeting students and coordinating the distribution of raffle tickets and prizes. The Spencer's Ice Cream truck will also be present to make the event more festive by giving away free frozen treats. 
Nationally, almost 53 percent of full-time college students between the ages of 18 to 22 drank alcohol during the past month. In addition, 33 percent of those same students engaged in binge drinking during that timeframe. "Besides drunk driving, there are a host of other risks associated with binge drinking. Health problems resulting from alcohol poisoning, injuries, and unsafe sexual behavior can all be the result of excessive alcohol consumption. Husson University wants to work with students to help them make healthy, responsible choices," said Philbrick. 
The Safe Driving Fair at Husson University is being made possible through the combined efforts of Husson University Student Life, the Wellness Learning Center, Safety and Security, the Bangor Police Department, the Maine Bureau of Highway Safety, Dunkin' Donuts and Spencer's Ice Cream.  
For more than 120 years, Husson University has shown its adaptability and strength in delivering educational programs that prepare future leaders to handle the challenges of tomorrow through innovative undergraduate and graduate degrees. With a commitment to delivering affordable classroom, online and experiential learning opportunities, Husson University has come to represent a superior value in higher education. The hallmarks of a Husson education include advanced knowledge delivered through quality educational programs. According to a recent analysis of tuition and fees by U.S. News & World Report, Husson University is one of the most affordable private colleges in New England. For more information about educational opportunities that can lead to personal and professional success, visit Husson.edu.
Back to All Articles