Husson University's School of Pharmacy to Host Rx Abuse Leadership (RALI) of Maine Event
Published on: September 17, 2019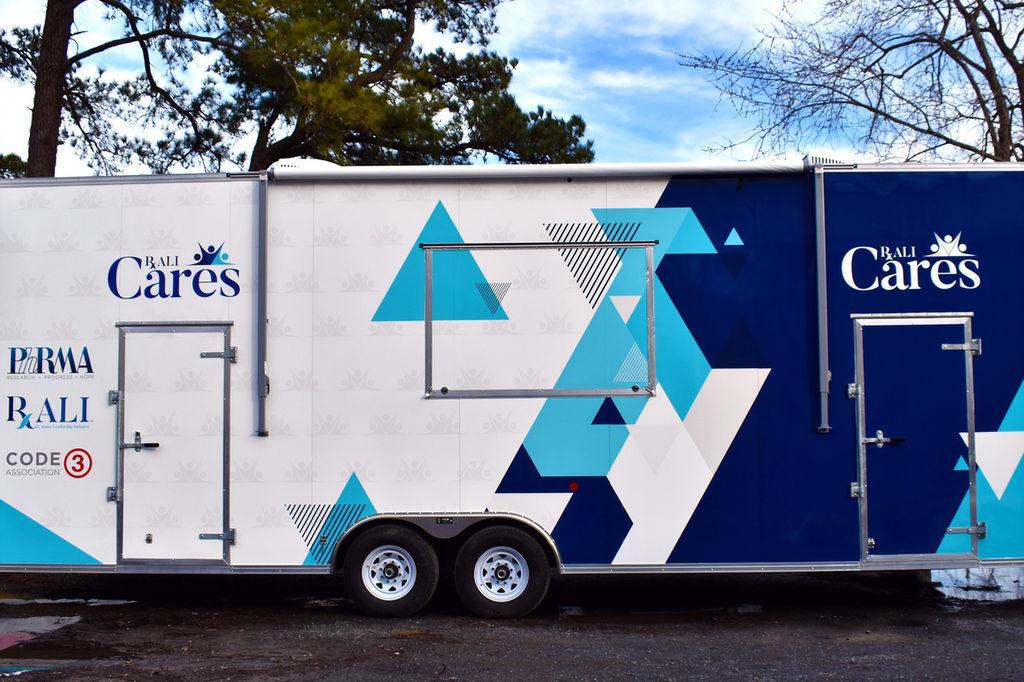 Despite the decrease in overall teen drug use nationwide, there is still a lot of work to be done. According to the Office of National Drug Control Policy, 2,500 kids, age 12-17, are misusing prescription painkillers for the first time every day. This is one of the factors contributing to the United States' nationwide drug abuse issue. Forty-six people die every day from overdoses involving prescription opioids.[1]
In an effort to help educate and combat these issues on a local level, Husson University is partnering with the Rx Abuse Leadership Initiative (RALI) of Maine and the Code 3 Association to increase public awareness of the warning signs associated with opioid misuse. The Code 3 Association is a non-profit organization that works to build bridges between law enforcement and citizens to make communities healthier.
"Over 21 million Americans are suffering from substance use disorders," said Peter McLean, PharmD, the director of the Office of Experiential Education at Husson University's School of Pharmacy. "We must do more to address this issue. Since Husson University's School of Pharmacy has some of Maine's leading experts in the effects of medication on the human body, we are pleased to host this event with RALI Maine and Code 3. Working together, we can help educate parents and young adults on the warning signs and dangers associated with opioid addiction." 
From 12:00 p.m. – 1:00 p.m. on Thursday, September 19, 2019 at Husson University's Gracie Theatre, at One College Circle in Bangor, there will be three speakers sharing their experiences and insight into the opioid epidemic.
Speakers participating in this event include: (in alphabetical order)
Guy Cousins from the Medical Professionals Health Program (MPHP). MPHP is a Maine Medical Association program is designed to assist healthcare professionals challenged by substance misuse, mental health, behavioral issues, stress and burnout. They provide confidential and compassionate monitoring, support, treatment resources, advocacy, education, and outreach. 
Cousins joined the MPHP team in February 2018 and has extensive experience in the behavioral health and education fields where he has worked for over 35 years. He served as the director of the Maine Office of Substance Abuse and Mental Health Services and is a former member of the Board of Alcohol & Drug Counselors. Cousins is currently an instructor at the University of Maine at Augusta where he teaches in the Mental Health and Human Services Program.
Emma Hinnigan from the Drug Enforcement Administration (DEA). Hinnigan is a member of the Drug Diversion Program. The goal of this program is to prevent, detect, and investigate the diversion of controlled pharmaceuticals and listed chemicals from legitimate sources while ensuring an adequate and uninterrupted supply for legitimate medical, commercial, and scientific needs. 
Dean Welch from the Code 3 Association. Welch has 27 years of law enforcement experience with the Metropolitan Police Department in Washington, D.C. He served with distinction, rising to the rank of Lieutenant and earning no fewer than 25 letters of commendation throughout the course of his career. As a graduate of the FBI's National Academy and a retired narcotics enforcement officer, Welch has unparalleled experience in combatting the misuse of substances. Throughout his career, he specialized in targeting and seizing illegal narcotics and led several cold case homicide investigations.
Immediately following the presentations at the Gracie Theatre, event attendees can take a tour of the RALI CARES trailer from 1 p.m. – 3 p.m. The trailer will be parked in front of the Gracie Theatre.
Visitors entering the trailer will find an educational exhibit that's set up like a teenager's bedroom. The trailer is designed to help visitors spot possible warning signs of hidden opioid misuse. The trailer serves as a useful tool that can help educate parents and other community members. Increasing public awareness of the warning signs of addiction can help ensure those struggling with addiction get the help they need.
A complimentary lunch sponsored by RALI Maine will also be served from 1 p.m. – 1:45 p.m. to anyone who attends. The event is free and open to the public.  
"Too often, signs of substance misuse by teenagers and young adults are hiding in plain sight, but parents haven't been shown how to spot them," said Joe Abdalla, executive director of the Code 3 Association. "The RALI CARES trailer gives parents and community members a chance to see with their own eyes where signs of substance misuse could be hidden. If we're going to address the opioid epidemic in Maine, and across the country, hands-on educational programs like this are so important."
RALI Maine is a dynamic alliance of organizations dedicated to finding solutions to the opioid crisis plaguing our communities. The coalition supports programs that span prevention, treatment and recovery. RALI Maine helps bring people and organizations together to share, learn and work across communities, providing effective tools and resources. This alliance was made possible with initial funding from the Pharmaceutical Research and Manufacturers of America (PhRMA).
For more than 120 years, Husson University has prepared future leaders to handle the challenges of tomorrow through innovative undergraduate and graduate degrees. With a commitment to delivering affordable classroom, online and experiential learning opportunities, Husson University has come to represent superior value in higher education. Our Bangor campus and off-campus satellite education centers in Southern Maine, Wells, and Northern Maine, provide advanced knowledge in business; health and education; pharmacy studies; science and humanities; as well as communication. In addition, Husson University has a robust adult learning program. According to a recent analysis by U.S. News & World Report, Husson University is the most affordable private college in New England. For more information about educational opportunities that can lead to personal and professional success, visit Husson.edu.
[1] Scholl L, Seth P, Kariisa M, Wilson N, Baldwin G., "Drug and Opioid-Involved Overdose Deaths – United States, 2013-2017." Morbidity and Mortality Weekly Report, Centers for Disease Control and Prevention, (CDC), ePub: December 21, 2018
Back to All Articles