Husson University Welcomes Incoming Class and their Families to New Student Orientation
Published on: August 1, 2019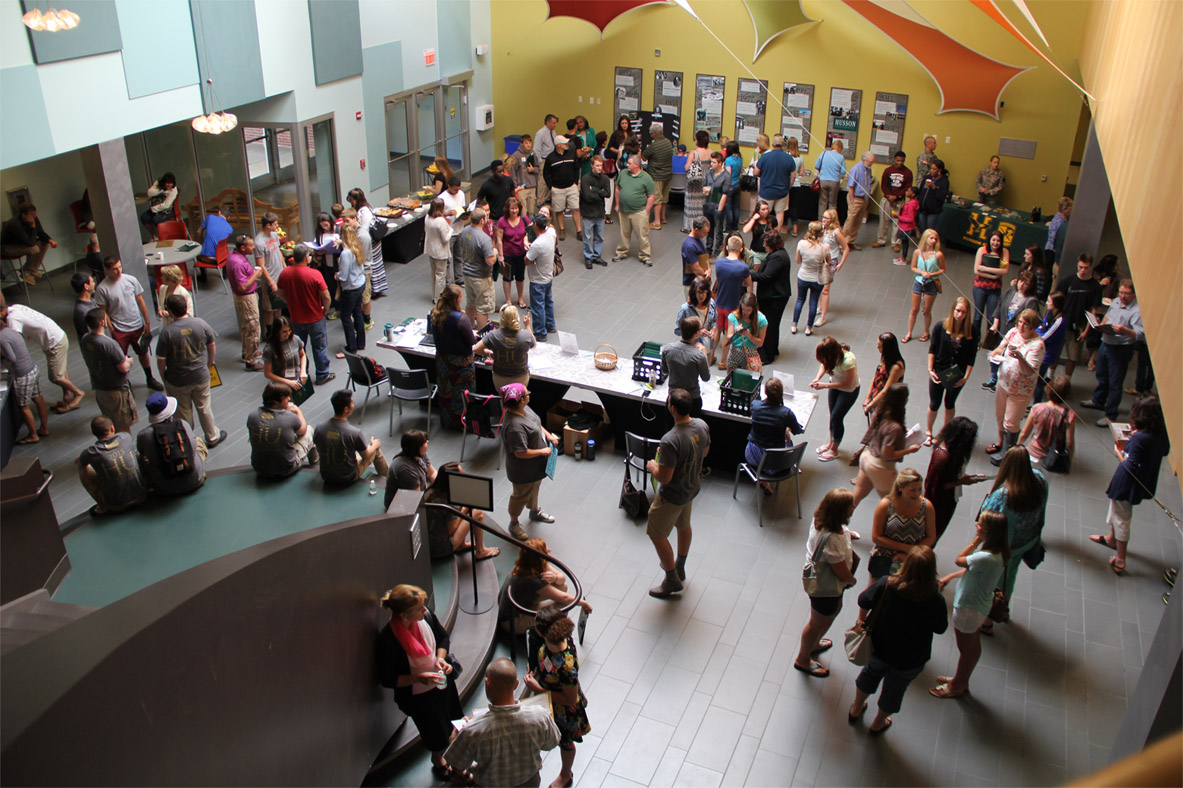 BANGOR, MAINE – One of the more important milestones in the lives young adults is the transition from high school to college student. To help students understand the campus community resources available to help them make this transition and academic life at Husson, the University will be holding a New Student Orientation (NSO) on Saturday, August 3, 2019 from 8:00 a.m. – 4:00 p.m. at 1 College Circle in Bangor, Maine.
The event will be the sixth and final New Student Orientation event of the year. Nearly 550 students will have attended an NSO event over the past six weeks. Over 90 percent of first-year students attend our New Student Orientations annually.
While some of the sessions during New Student Orientation are for both parents and students, other sessions are designed to answer the unique questions that each group has on their minds. For a full schedule of the student and parent sessions at New Student Orientation, visit https://www.husson.edu/student-life/assets/husson-studentlife-nso-schedule-2019.pdf.
"This event has been designed to help support students as they transition to college. Our sessions will help students understand the obligations and the opportunities afforded to them as they pursue their degrees," said Matthew Holsapple, dean of student success at Husson University's Center for Student Success.
"Parents who participate in this event learn how they can support their student while they are at college. Feedback we have received at previous New Student Orientations show that students and parents both appreciate the opportunity to become familiar with the University and our processes. We want to do everything we can to help make every student's college experience one they will value for a lifetime."   
In discussing the importance of New Student Orientation, Dr. Lynne Coy-Ogan, senior vice president for academic affairs at Husson University said, "College is often a time when students begin to think and act independently. Challenging students to consider alternative viewpoints and to think critically is part of our job as an institution of higher learning. New Student Orientation is the beginning of that journey."
The schedule of events for the upcoming New Student Orientation will feature:
A welcome from the University's president.
Opportunities to meet the faculty.
Lunch at the Dickerman Dining Center.
Sessions on accessibility services, athletics, campus housing, campus safety, financial aid and life at Husson.
A presentation on the strategies, skills and resources needed to successfully support students.
Information on the academic curriculum and common elements of a Husson education. 
Students and family members will also have the opportunity to have one-on-one conversations with representatives from a variety of Husson Resources. Event participants can meet with academic advising, accessibility services, campus bookstore, financial aid, student accounts, student life and residence life. Participating students from each of Husson University's different schools will be attending Saturday's event. 
For more information or to register for the upcoming New Student Orientation, please contact Matthew Holsapple at 207.992.4940 or email Husson University at orientation@husson.edu.
For more than 120 years, Husson University has prepared future leaders to handle the challenges of tomorrow through innovative undergraduate and graduate degrees. With a commitment to delivering affordable classroom, online and experiential learning opportunities, Husson University has come to represent superior value in higher education. Our Bangor campus and off-campus satellite education centers in Southern Maine, Wells, and Northern Maine, provide advanced knowledge in business; health and education; pharmacy studies; science and humanities; as well as communication. In addition, Husson University has a robust adult learning program. According to a recent analysis by U.S. News & World Report, Husson University is the most affordable private college in New England. For more information about educational opportunities that can lead to personal and professional success, visit Husson.edu.
Back to All Articles