Dedicated Educator and Insurance CEO to Receive Honorary Degrees from Husson
Published on: April 30, 2019
BANGOR, MAINE - As part of its 120th Annual Commencement Exercises on Saturday, May 11, 2019 at the Cross Insurance Center in Bangor, Maine, Husson University will confer honorary doctorates on two leaders who have distinguished themselves in education and financial services.
Larry M. Shaw
Larry M. Shaw, the president and chief executive officer (CEO) of MMG Insurance, will receive an honorary Doctor of Business Administration degree in recognition of his leadership abilities, his dedication to the people of Northern Maine, and his devotion to ensuring his community's financial security.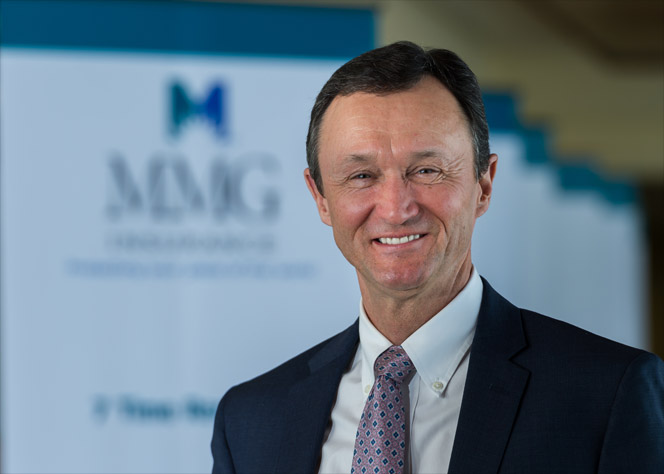 MMG Insurance, headquartered in Presque Isle, Maine, is an AM Best "A" Excellent rated regional property and casualty insurance company with operations in Maine, New Hampshire, Vermont, Pennsylvania and Virginia. With the company since 1982, Shaw was promoted to president and CEO in 1995.
He holds a Bachelor of Science degree in business administration from the University of Maine and a Master of Science degree from Husson University. He has also attended the Executive Education Program at the Harvard Business School and the Wharton School of Business. Shaw is a recipient of the Maine CPCU's Lee Allen President's Award for Excellence.
In addition, Shaw was inducted into the Junior Achievement Maine Business Hall of Fame in 2015 and is a Rotary International Paul Harris Fellow. He has generously supported distance education technology at Husson's Northern Maine campus and the University's plans to construct a new College of Business building here in Bangor.
Carol Kanar
Another person who will receive an honorary doctorate is Carol Kanar, a woman who has dedicated her life to education. Kanar will receive a Doctor of Pedagogy degree in honor of her dedication and leadership in all areas related to student success and academic quality. Her lifetime of accomplishment was realized after many years of service to students and the higher education community. In 1967, she earned a Bachelor of Arts in English from the University of Florida. In subsequent years, she earned a Master of Education in developmental reading from Rollins College and a Master of Arts in creative writing from the University of Florida.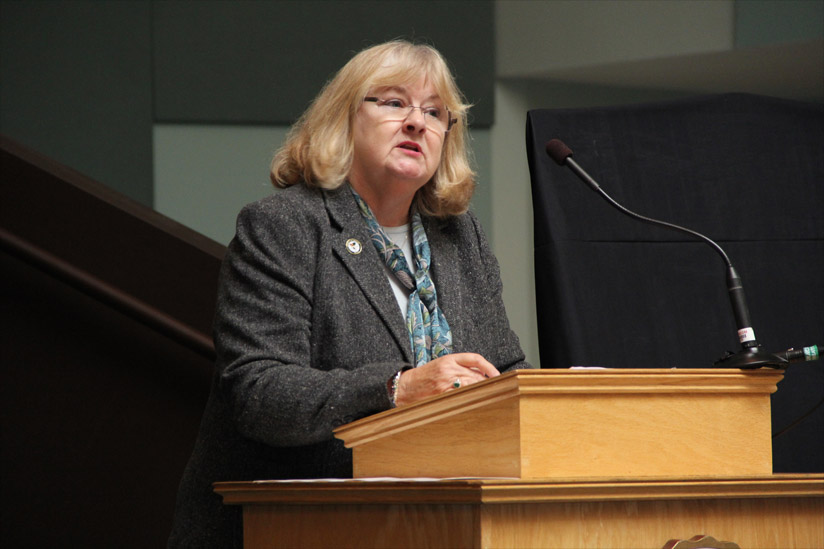 Embracing her passion for education, Kanar became a communications instructor at Valencia Community College in 1977, a post she held for 18 years. She has also written several college textbooks in her fields of expertise.
In addition to her professional accomplishments, Kanar has provided exemplary service to Husson University. She served as a member of the Husson University Board of Trustees for 12 years. For three of those years she served as the board's chair. 
Kanar received an honorary degree in communications from the New England School of Communications in 2014 and was inducted into the pantheon of Honorary Husson Alumni in 2016. That same year, Kanar was awarded the Husson University President's Medal of Honor for her service. In 2018, she received the Trustee Emeritus Award. Today, Kanar supports Husson University as a member of the Women's Philanthropy Council.
Commencement
Both of these individuals will receive their honorary degrees as part of Husson University's 120th Annual Commencement Exercises on Saturday, May 11, 2019 at the Cross Insurance Center. The Cross Insurance Center is located at 515 Main Street in Bangor, Maine. The commencement ceremony begins at 10:30 a.m.
For more than 120 years, Husson University has prepared future leaders to handle the challenges of tomorrow through innovative undergraduate and graduate degrees. With a commitment to delivering affordable classroom, online and experiential learning opportunities, Husson University has come to represent superior value in higher education. Our Bangor campus and off-campus satellite education centers in Southern Maine, Wells, and Northern Maine provide advanced knowledge in business; health and education; pharmacy studies; science and humanities; as well as communication. In addition, Husson University has a robust adult learning program. According to a recent tuition and fee analysis by U.S. News & World Report, Husson University is the most affordable private college in New England. For more information about educational opportunities that can lead to personal and professional success, visit Husson.edu.
Back to All Articles