Veterans Day Events at Husson University Honor Those Who Served
Published on: November 8, 2018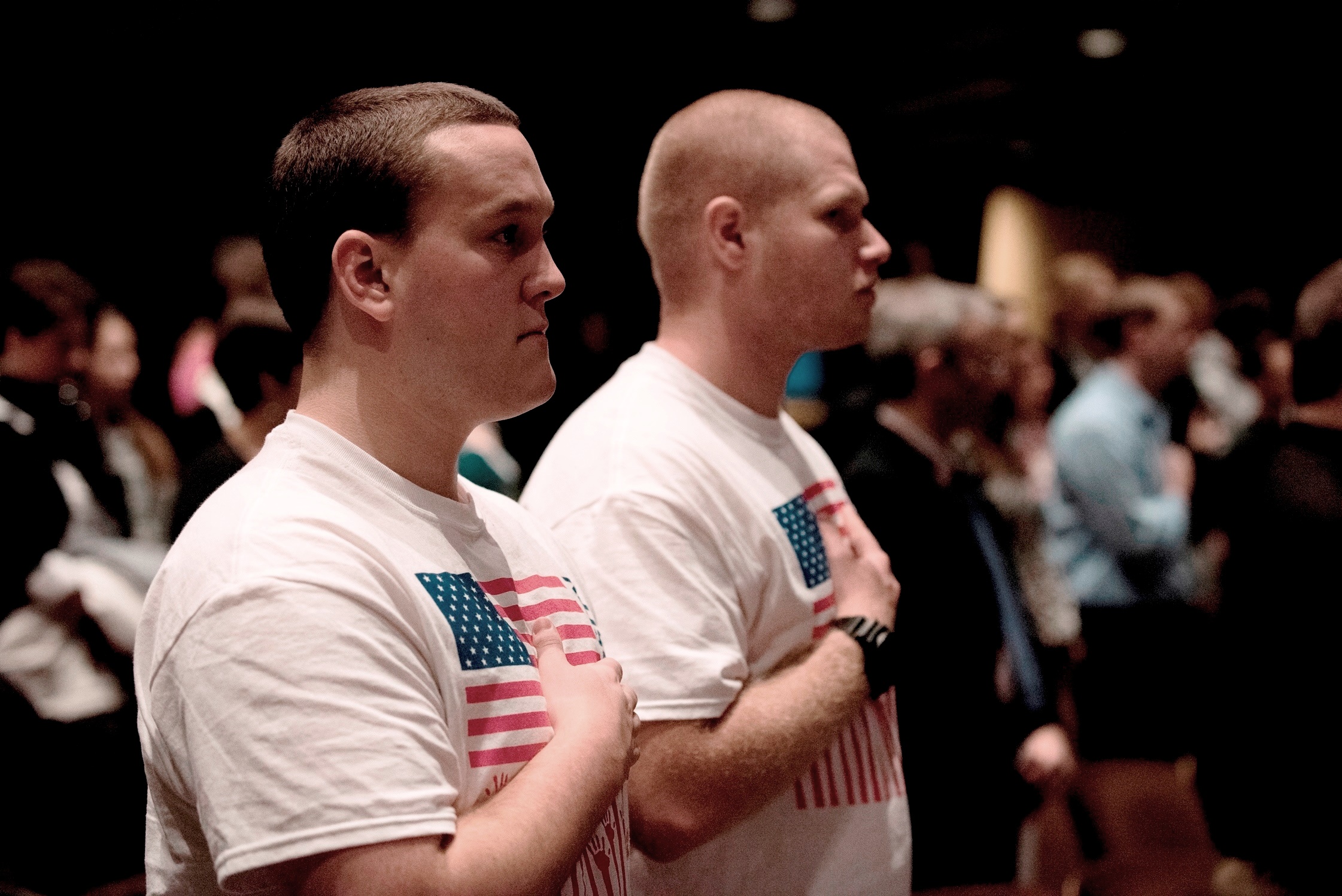 BANGOR, MAINE - In recognition of the incredible sacrifices made by members of the armed forces and their families to protect our way of life, Husson University will be hosting two days of events that honor the contributions of veterans to our nation. These events will take place on November 8 - 9, 2018.
"Honoring veterans' service is an important educational opportunity. This holiday serves as a powerful reminder that freedom and liberty must be defended," said Husson University President Robert A. Clark, Ph.D. "During this three-day period, we will pay tribute to all those who fought in battle, including those who made the ultimate sacrifice for our nation. The outstanding men and women who have served in our nation's armed forces deserve our gratitude."
Starting at the Gracie Theatre on November 8, 2018 from 5 – 6 p.m., Husson University's College of Business will be hosting a special lecture featuring Captain John Havlik, a former elite Navy SEAL Captain, world-class athlete, and co-author of "The Leadership Killer." The lecture will focus on "Leadership Essentials: What You Have To Get Right, So Things Don't Go Wrong."
"You don't have to be a bad person to be a great leader. In my experience, hubris is the single most lethal leadership flaw," said Havlik. "My presentation is designed to help people better understand how to use their leadership power in order to get effective results."
This lecture is free and open to the public. Tickets are not required. Those who attend will hear more from Havlik about his civilian and military experiences. His presentation will explore why some good leaders go bad and how to avoid these mistakes. It will include insightful stories and actionable strategies for becoming and staying, an effective, confident and humble leader.
For more information about this lecture, please contact Heather Adams, an administrative assistant at Husson University's College of Business by phone at (207) 941-7157, or via email at adamsh@husson.edu. 
On the following day, Friday, November 9, 2018 at 1 p.m., Husson University will be holding their Annual Roll Call at the G. Peirce Webber Campus Center. During this event, Husson University will participate in a "minute of silence" and a national roll call that honors those who have served, those who are serving, and those who gave their lives in service to our country. The Annual Roll Call is free and open to the public.
Later that evening, Husson University will be hold a Veterans Appreciation Dinner. The event starts with a reception on Friday, November 9, 2018 at 5:30 p.m., followed by dinner at 6:00 p.m. The dinner is designed to show veterans how much the Husson campus community appreciates the sacrifices these brave men and women have made for our country. It is open to Husson University faculty and staff, student veterans and their families.  
All Husson University students, faculty, staff, and alumni who served in the U.S. Armed Forces are welcome to attend. Friends and family of Husson servicemen and women are also invited. In addition, invitations have been extended to students with no armed forces affiliation in an effort to help increase appreciation for veterans and the issues they face upon returning home after military service.
Danielle Leighton, the Veterans Administration certifying official at Husson University feels that dinners like these are very important. "Every American should make the effort to let veterans know how incredibly grateful we are for their service and sacrifice. Husson looks forward to demonstrating our gratitude to members of the armed services, both past and present, during this dinner. What they have done for all of us, can never be fully repaid." 
For more information about the Annual Roll Call or the Veterans Appreciation Dinner, please contact Danielle Leighton, Husson University's veterans school certifying official and assistant student accounts manager by phone at (207) 941-7034 or via email at leightonda@husson.edu 
These two days of events are sponsored by Husson University's Office of Veterans Services and Husson's alumni and friends. 
For more than 100 years, Husson University has prepared future leaders to handle the challenges of tomorrow through innovative undergraduate and graduate degrees. With a commitment to delivering affordable classroom, online and experiential learning opportunities, Husson University has come to represent superior value in higher education. Our Bangor campus and off-campus satellite education centers in Southern Maine, Wells, and Northern Maine provide advanced knowledge in business; health and education; pharmacy studies, science and humanities; as well as communication. In addition, Husson University has a robust adult learning program. For more information about educational opportunities that can lead to personal and professional success, visit Husson.edu.
Back to All Articles