MMG Insurance Donation Provides New Technology at Husson University's Northern Maine Campus
Published on: November 28, 2018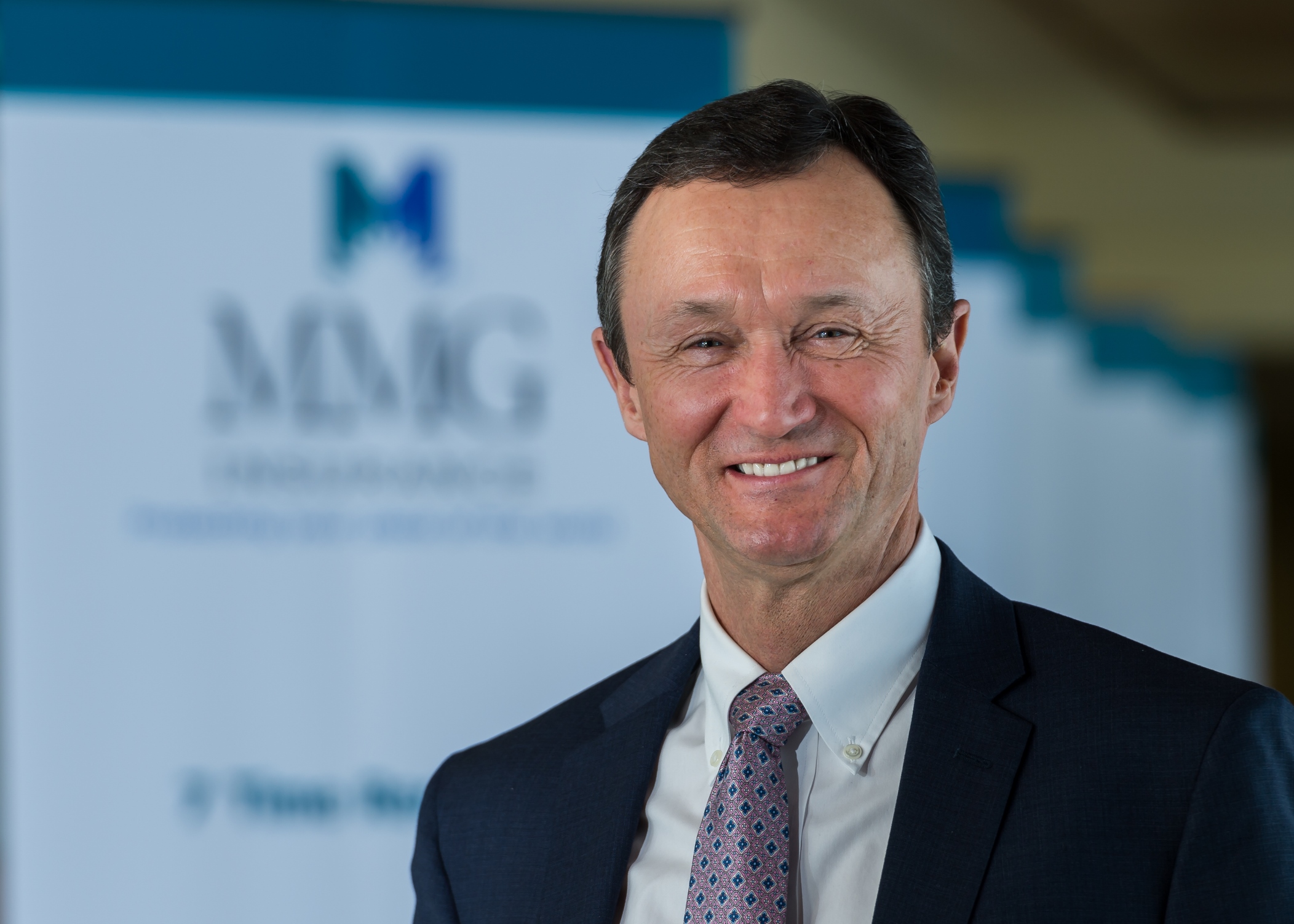 Larry M. Shaw, president and CEO of MMG Insurance
Bangor, Maine - Husson University announced today that it will be demonstrating some of the new and enhanced technology available at its Northern Maine Campus to representatives of MMG Insurance on Wednesday, December 5, 2018 at 6:30 p.m. in Room 205 of the Christie Complex at Husson University's Northern Maine Campus, 33 Edgemont Drive, Presque Isle. Husson University's Northern Maine campus is located on the campus of Northern Maine Community College. 
"The generosity of MMG, with the donation of new video conferencing technology, helps take the distance out of distance learning. Students in Aroostook County can participate in a greater variety of face-to-face Husson University coursework and professional development opportunities without the need for travel. Instructors from the County can also share their unique Aroostook perspective with Husson students at our Westbrook and Bangor campuses," said Jennifer Flynn, M.Ed., director of Husson University - Northern Maine.
One year ago, MMG Insurance pledged $50,000 in support of the proposed new Husson College of Business building at the university's Bangor campus and technology improvements to the distance learning capabilities at Husson's Northern Maine campus in Presque Isle. This new technology demonstration will show how part of MMG's gift intention has been fulfilled by the University. Husson anticipates that the other portion of MMG's gift will be fully realized in 2020, when construction is slated to begin on Husson's Bangor campus for the new College of Business building.
"MMG's support is helping students in Presque Isle connect to Husson University in Bangor," said Dr. Robert A. Clark, president of Husson University. "The enhanced distance learning capabilities made possible by the company's generosity will provide students in Northern Maine with the opportunity to engage and learn from our faculty – many of whom are some of the nation's leading experts in their fields. This technology is part of our University's ongoing efforts to provide education that enhances the personal and professional success of individuals, who will in turn, contribute to the economic growth of the region."  
"At MMG we believe that by investing in educational infrastructure, such as distance learning technology, we are opening the door to a wide range of potential positive impacts" said Larry M. Shaw, president and CEO of MMG Insurance. "From educational opportunities for our own employees right here in Aroostook County, to developing a skilled workforce throughout Maine, we are connecting interest with opportunity." Shaw added, "Husson is a proven leader in preparing graduates for career success. We look forward to continuing to work with them in carving out paths between the business community and their institution of higher education." 
The technology purchased by MMG includes ViewSonic visual displays, camera equipment and microphones.
The event will also include a plaque presentation to MMG representatives from Husson University in recognition of the company's commitment to improving distance learning capabilities and connecting Northern Maine to educational opportunities. This includes specialized training, advanced degrees and certifications.
"Distance education allows students to hear from, and learn from, their peers in locations across Maine. We now offer on-site education at our three campuses in Presque Isle, Bangor and Westbrook, in addition to a number of community college, businesses and online. Connecting students to the classroom experience through technology is helping to bring Husson's quality professional education to every corner of our state," concluded Clark.
MMG Insurance Company, headquartered in Presque Isle, Maine, is a regional property and casualty insurance company with operations in Maine, New Hampshire, Vermont, Pennsylvania and Virginia. With roots dating back to 1897 and a history rich in growth, MMG has earned consistent regional and national recognition for superior service, ease of doing business and as a best place to work. Today, the company writes in excess of $185 million in premiums in partnership with more than 190 Independent Agencies across 460 locations. For more information, visit MMGIns.com.
For more than 100 years, Husson University has prepared future leaders to handle the challenges of tomorrow through innovative undergraduate and graduate degrees. With a commitment to delivering affordable classroom, online and experiential learning opportunities, Husson University has come to represent superior value in higher education. Our Bangor 
campus and off-campus satellite education centers in Southern Maine, Wells, and Northern Maine provide advanced knowledge in business; health and education; pharmacy studies; science and humanities; as well as communication. In addition, Husson University has a robust adult learning program. According to a recent analysis by U.S. News & World Report, Husson University is the most affordable private college in New England. For more information about educational opportunities that can lead to personal and professional success, visit Husson.edu.
Back to All Articles