Jackson Laboratory Information Security Officer to Speak at Husson University
Published on: September 13, 2018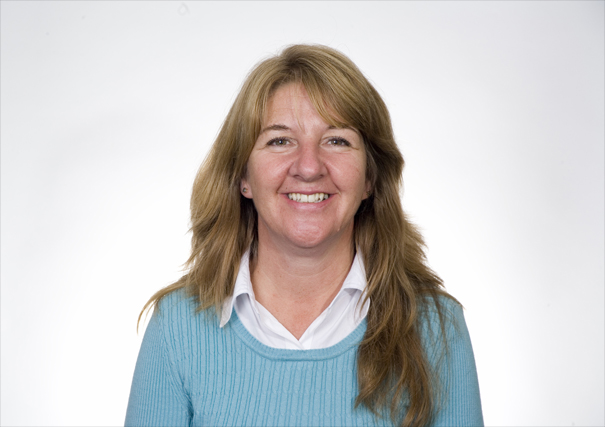 Dianne Pacheco, Information Security Officer, The Jackson Laboratory
BANGOR, MAINE - Husson University's Richard E. Dyke Center for Family Business will host an IT professionals' networking and meetup event sponsored by Project>Login on September 20, 2018 from 5:30 p.m. – 7:30 p.m. The keynote speaker is Dianne Pacheco, the information security officer for The Jackson Laboratory.
"As a leading provider of integrated technology education in the state of Maine, Husson University takes great pride in supporting this event," said College of Business Dean Marie Hansen, Ph.D. "Project>Login and The Jackson Laboratory are both helping to develop advanced science and technology career opportunities here in Maine. We support their efforts by providing students studying integrated technology, including computer information systems, software development and web development and design, with the education they'll need to have successful professional careers." 
The presentation by Pacheco will also provide Husson students studying integrated technology with an opportunity to learn more about their career field. In addition, the networking portion of the event will give these aspiring IT professionals an opportunity to introduce themselves to potential employers in the greater Bangor area. The event is free and open to the public.
"A program of Educate Maine, Project>Login is the state's leading resource for anyone interested in exploring computer science pathways," said Angela Oechslie, Project>Login program coordinator. "We work with schools, Maine companies with tech jobs, and a variety of programs to connect Mainers today with careers for the future in computing and IT. We are excited to help coordinate and co-host this event at Husson University and highly encourage anyone from the community to attend."
About the Speaker
As the information security officer (ISO) for The Jackson Laboratory, Dianne Pacheco has top line responsibility for the development and delivery of an institution-wide information security program. She is accountable for the Laboratory's compliance with payment card industry data
security standards, the Health Insurance Portability and Accountability Act (HIPPA), and adherence to the National Institutes of Health's (NIH's) requirement for the protection of controlled genomic data sets used by research faculty. She has 29 years of experience working in IT in research organizations.
About Project>Login
A program of Educate Maine, Project>Login is the state's leading resource for anyone interested in the computing and IT field. It provides online resources for younger children that encourages interest in computers; smart phones, tablets, and the apps that make them work; robotics, numbers and systems. They also offer a TechHire program designed to help Mainers enter the IT field from non-traditional pathways. For more information visit ProjectLogin.com.
About The Jackson Laboratory
The Jackson Laboratory (www.jax.org) is an independent, nonprofit biomedical research institution with more than 2,200 employees. Headquartered in Bar Harbor, Mai​ne, it has a genomic medicine institute in Farmington, Conn., and facilities in Sacramento, Calif., Ellsworth, Maine, and Augusta, Maine. Its mission is to discover precise genomic solutions for disease and empower the global biomedical community in the shared quest to improve human health.
Founded in 1929, the Laboratory applies its nine decades of expertise in genetics to increase understanding of human disease, advancing treatments and cures for cancer, neurological and immune disorders, diabetes, aging and heart disease. The Laboratory models and interprets genomic complexity, integrates basic research with clinical application, educates current and future scientists, and empowers the global biomedical community by providing critical data, tools and services. The National Institutes of Health funds Jackson research centers for cancer, aging, Alzheimer's disease, precision genetics and addiction.
About Husson University
For more than 100 years, Husson University has prepared future leaders to handle the challenges of tomorrow through innovative undergraduate and graduate degrees. With a commitment to delivering affordable classroom, online and experiential learning opportunities, Husson University has come to represent superior value in higher education. Our Bangor campus and off-campus satellite education centers in Southern Maine, Wells, and Northern Maine provide advanced knowledge in business; health and education; pharmacy studies; science and humanities; as well as communication. In addition, Husson University has a robust adult learning program. According to a recent analysis by U.S. News & World Report, Husson University is the most affordable private college in New England. For more information about educational opportunities that can lead to personal and professional success, visit Husson.edu.
Back to All Articles