Husson University's Incoming Fall Class is Largest Ever
Published on: August 29, 2018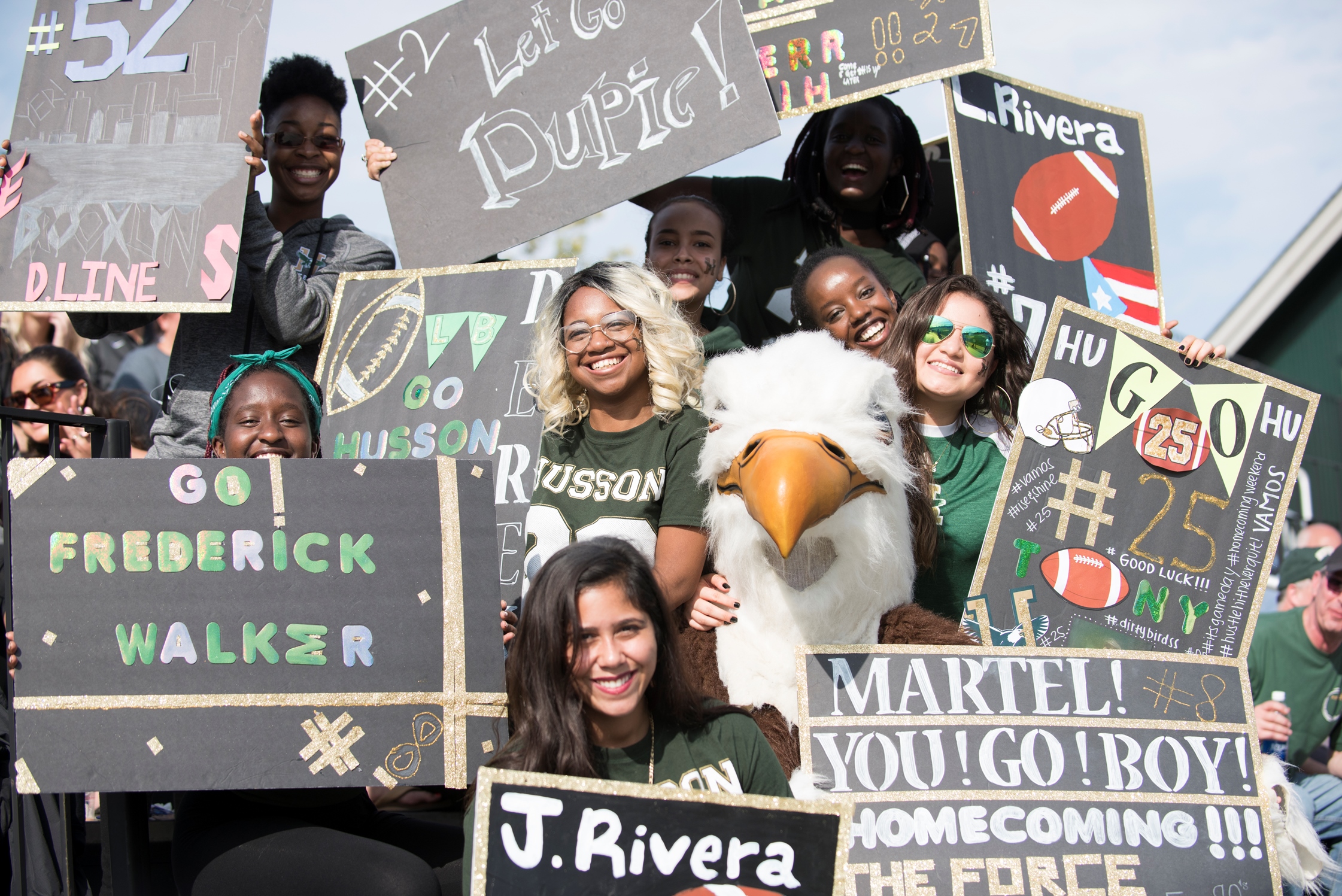 BANGOR, MAINE - Husson University is continuing to grow. At a time when other private colleges throughout New England have been closing, Husson will enroll the largest incoming class in its 120-year history this fall.   
Over 1,000 new undergraduate and graduate students will begin their studies at Husson this September. The undergraduate growth has been tremendous. A total of 829 new undergraduate students will begin their studies this fall. This represents an increase of 16.9 percent over the previous year. 
"Husson has just the right blend of outcome-focused academic programs at an affordable price point," said John Champoli, vice president for enrollment management. "In fact, a 2018 analysis of data collected by U.S. News & World Report of college tuition and fees revealed that Husson University is least expensive private four-year college in New England. This, combined with a high quality education, makes Husson University an incredible value."  
This increased demand for a Husson education is helping to fuel a construction boom on the University's campus. In September 2017, just one year ago, Husson added housing for 72 more students when it had a ribbon cutting ceremony for its new townhouses. This fall, all of the residential housing available to Husson students, including the townhouses, are filled to capacity. 
"The demand for student housing continues to be strong," said Pamela Kropp-Anderson, dean of Student Life. "Students want to be on campus and enjoy everything that Husson has to offer."    
One of programs on campus that's helping to drive increased growth is Husson's nursing program. In August 2017, there were 285 students enrolled in Husson University's Bachelor of Science in Nursing (BSN) program. Today there are 342 students enrolled in that same program. That's an increase of 20 percent in just one year.
To help accommodate this growth, and anticipated future growth, Husson University will break ground on a new Wellness Learning Center in the fall. Included in this 3,700 square-foot facility will be Husson University's Student Health Services and Counseling Services. In addition, this new facility will have four state-of-the-art simulation labs designed to give nursing students hands-on experience.    
One of the most ambitious projects being undertaken are plans for a new College of Business building. Husson University is already the home of Maine's largest business college and demand for business education continues to be strong. Forty percent of the students who attend Husson University are in College of Business programs. In fact, the College produces the largest number of MBAs in Maine. For the past several years, the number of Husson MBA graduates has been more than twice that produced by the University of Maine and the University of Southern Maine combined. Husson University anticipates breaking ground on this new building in 2020.  
Husson's faculty, strong academic programs, and commitment to experiential learning have been a big part of the University's success. "In addition to having in-depth academic knowledge, our faculty members have extensive experience in the fields they teach," said Dr. Lynne Coy-Ogan, senior vice president for academic affairs and provost at Husson University. "Students who graduate from Husson are well prepared to become successful working professionals. The more success our graduates have, the more interest there is in our programs. As you can see, we're experiencing a period of phenomenal growth. This University has a bright future."
For more than 100 years, Husson University has prepared future leaders to handle the challenges of tomorrow through innovative undergraduate and graduate degrees. With a commitment to delivering affordable classroom, online and experiential learning opportunities, Husson University has come to represent superior value in higher education. Our Bangor campus and off-campus satellite education centers in Southern Maine, Wells, and Northern Maine provide advanced knowledge in business; health and education; pharmacy studies, science and humanities; as well as communication. In addition, Husson University has a robust adult learning program. For more information about educational opportunities that can lead to personal and professional success, visit Husson.edu.
Back to All Articles