First Annual Convocation Ceremony to Welcome New Students to Husson University
Published on: August 27, 2018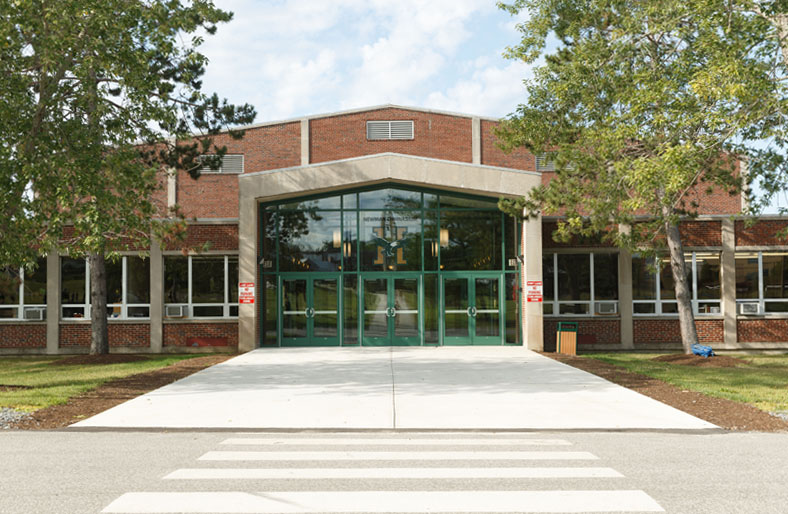 BANGOR, MAINE - Husson University will officially kick off its academic year during Welcome Weekend on Sunday, September 2, 2018 at 2:15 p.m. in the Newman Gymnasium with a Convocation. This ceremony marks the beginning of an important new chapter in the lives of first-year Husson students.
"The journey toward a degree takes years of dedication," said Husson University President Robert A. Clark, PhD, CFA. "At the completion of this journey, students will be ready to enter the workforce. Convocation is the first-step of an educational process that will transform these students' lives and is designed to help students get off on the right foot."
Husson University is expecting this Convocation to be well-attended. There will be 829 new undergraduate students. This is a 16.9 percent increase over last year. The new students entering this fall will be the largest incoming class in Husson University's history.
Among this class will be first-year students from 25 different states and 15 different countries. Seventy percent of these students will be from Maine.
New students will hear from the university's senior leaders as they talk about the importance of a college education. They'll also let new students know that they have joined a welcoming supportive community.
"At Husson, our faculty and staff are dedicated to supporting the growth and development of our students," said Dr. Lynne Coy-Ogan, Husson's senior vice president for academic affairs and provost. "Having enrolled at Husson University means that students are now part of our Husson family. We want to do everything we can to help each of them achieve professional and personal success."
The career success of these graduates is closely tied to Maine's economic future. According to the Georgetown University Center on Education and the Workforce, 59 percent of Maine jobs will require some form of postsecondary training by 2018.[1] Yet in 2016, only 29.3 percent of Mainers, age 25 or older, had a bachelor's degree or higher.[2]
"At Husson University, we are developing the professional workforce of the future. Our faculty and staff will do everything they can to help these students realize their full potential. Many of the students at this convocation will one day be leading businesses and other organizations, and I have no doubt they'll make important contributions toward improving our world," concluded Clark.
For more than 100 years, Husson University has prepared future leaders to handle the challenges of tomorrow through innovative undergraduate and graduate degrees. With a commitment to delivering affordable classroom, online and experiential learning opportunities, Husson University has come to represent superior value in higher education. Our Bangor campus and off-campus satellite education centers in Southern Maine, Wells, and Northern Maine provide advanced knowledge in business; health and education; pharmacy studies; science and humanities; as well as communication. In addition, Husson University has a robust adult learning program. According to a recent analysis by U.S. News & World Report, Husson University is the most affordable private college in New England. For more information about educational opportunities that can lead to personal and professional success, visit Husson.edu.
[1] Georgetown University Center on Education and the Workforce, "Help Wanted: Projections of Jobs and Education Requirements Through 2018," https://cew.georgetown.edu/wp-content/uploads/2014/12/State-LevelAnalysis-web.pdf.
[2] United States Census Bureau, "QuickFacts: Maine," https://www.census.gov/quickfacts/me.
Back to All Articles