U.S. News & World Report Research Highlights New England Colleges with Best Educational Value
Published on: July 16, 2018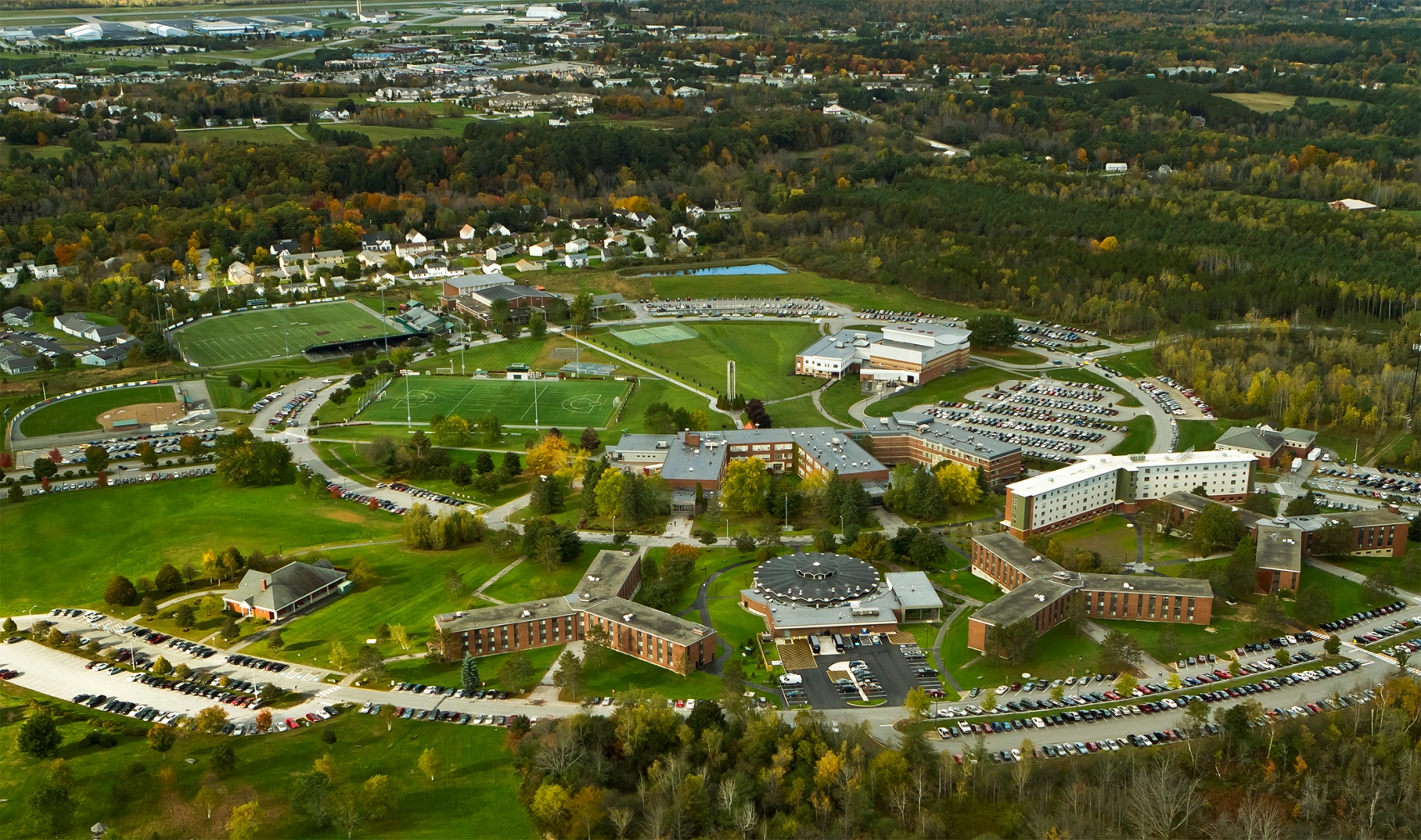 BANGOR, MAINE - As the cost of attending college increases, many families are wondering where their students can get a good college education at a reasonable price. 
According to a recent analysis of tuition and fees by U.S. News & World Reports, Husson University is the least expensive private college in New England. Here is how Husson stacks up against the least expensive colleges and universities in other New England states. 
Name

Location

Tuition and Fees (2017-2018)

Husson University

Bangor, Maine

$ 17,561

Southern Vermont College

Bennington, Vermont

$ 24,620

Lesley University

Cambridge, Massachusetts

$ 26,550

New England Institute of Technology

East Greenwich, Rhode Island

 

$ 28,740

Southern New Hampshire University

Manchester, New Hampshire

$ 31,136

Albertus Magnus College

New Haven, Connecticut

$ 31,140
Source: "See the Least Expensive Private College in Each State," U.S. News & World Report, Farran Powell and Melissa Shin, June 29, 2018, https://www.usnews.com/education/best-colleges/paying-for-college/articles/2018-06-29/see-the-least-expensive-private-college-in-each-state 
In compiling this data, U.S. News & World Report analyzed the 2017-2018 tuition and fees at 724 ranked, private schools as part of their annual survey. The average combined cost of tuition and fees for students attending college at these 724 schools is $34,817.[1] At $17,561, Husson University's combined tuition and fees are roughly half of the average cost of other colleges and universities.    
"We pride ourselves on providing students with a high quality, affordable education," said Dr. Robert A. Clark, president of Husson University. "Our educational programs produce results.
According to the most recent data, 98 percent of Husson University graduates are employed or enrolled in graduate school within one year of completing their degrees."
"An education that helps students achieve career success, at an affordable price, with high-quality academics, has national and international appeal," continued Clark. "We think that's why deposits for our incoming class of first-year students are up 13.3 percent over last year."[1]
Enrollment growth isn't the only area where Husson University is experiencing success. The University is currently in the midst of a capital campaign to raise $16 million for a new College of Business building. The proposed new building will fuse business education with science, technology and math opportunities. Husson envisions a cross pollination of sciences and entrepreneurship in this modern, unique learning space dedicated to innovation. The new building will also feature interactive learning spaces designed to foster innovative interdisciplinary learning.
"Husson is the right blend of career-focused education and affordability on a welcoming, friendly campus where students' needs come first," said John Champoli, vice president for enrollment management.
Husson's faculty, strong academic programs and commitment to experiential learning, make Husson a smart choice. "Our faculty members not only have extensive academic backgrounds, they also have practical work experience in their fields of expertise," said Dr. Lynne Coy-Ogan, senior vice president for academic affairs and provost at Husson University. "Our degree programs give students the real-world skills they'll need after graduation."
Husson's commitment to strong academics can be seen in the series of top tier accreditations held by University. They include accreditation for the entire university from the New England Association of Schools and Colleges (NEASC), from the International Assembly for Collegiate Business Education (IACBE) for the University's business programs, and accreditation for the bachelor's and master's degree programs in nursing from the Commission on Collegiate Nursing Education (CCNE).
In addition, the occupational therapy program is accredited by the Accreditation Council for Occupational Therapy Education (ACOTE), the pharmacy program is accredited by the Accreditation Council for Pharmacy Education (ACPE) and the clinical mental health counseling and school counseling graduate programs are accredited by the Council for Accreditation of Counseling and Related Educational Programs (CACREP).
The Doctor of Physical Therapy program is accredited by the Commission on Accreditation in Physical Therapy Education (CAPTE). The school counseling and teacher education programs in the School of Education are approved by the State of Maine Department of Education and the master's degree programs in clinical mental health and school counseling are approved by the National Board for Certified Counselors to provide continuing professional education and development.
For more than 100 years, Husson University has prepared future leaders to handle the challenges of tomorrow through innovative undergraduate and graduate degrees. With a commitment to delivering affordable classroom, online and experiential learning opportunities, Husson University has come to represent superior value in higher education. Our Bangor campus and off-campus satellite education centers in Southern Maine, Wells, and Northern Maine provide advanced knowledge in business; health and education; pharmacy studies, science and humanities; as well as communication. In addition, Husson University has a robust adult learning program. For more information about educational opportunities that can lead to personal and professional success, visit Husson.edu.
[1] As of July 6, 2018.
[1] "See the Least Expensive Private College in Each State," U.S. News & World Report, Farran Powell and Melissa Shin, June 29, 2018, https://www.usnews.com/education/best-colleges/paying-for-college/articles/2018-06-29/see-the-least-expensive-private-college-in-each-state
Back to All Articles