In "Spare" Time, South Korean Students Get "Cues" on Life in America
Published on: July 11, 2018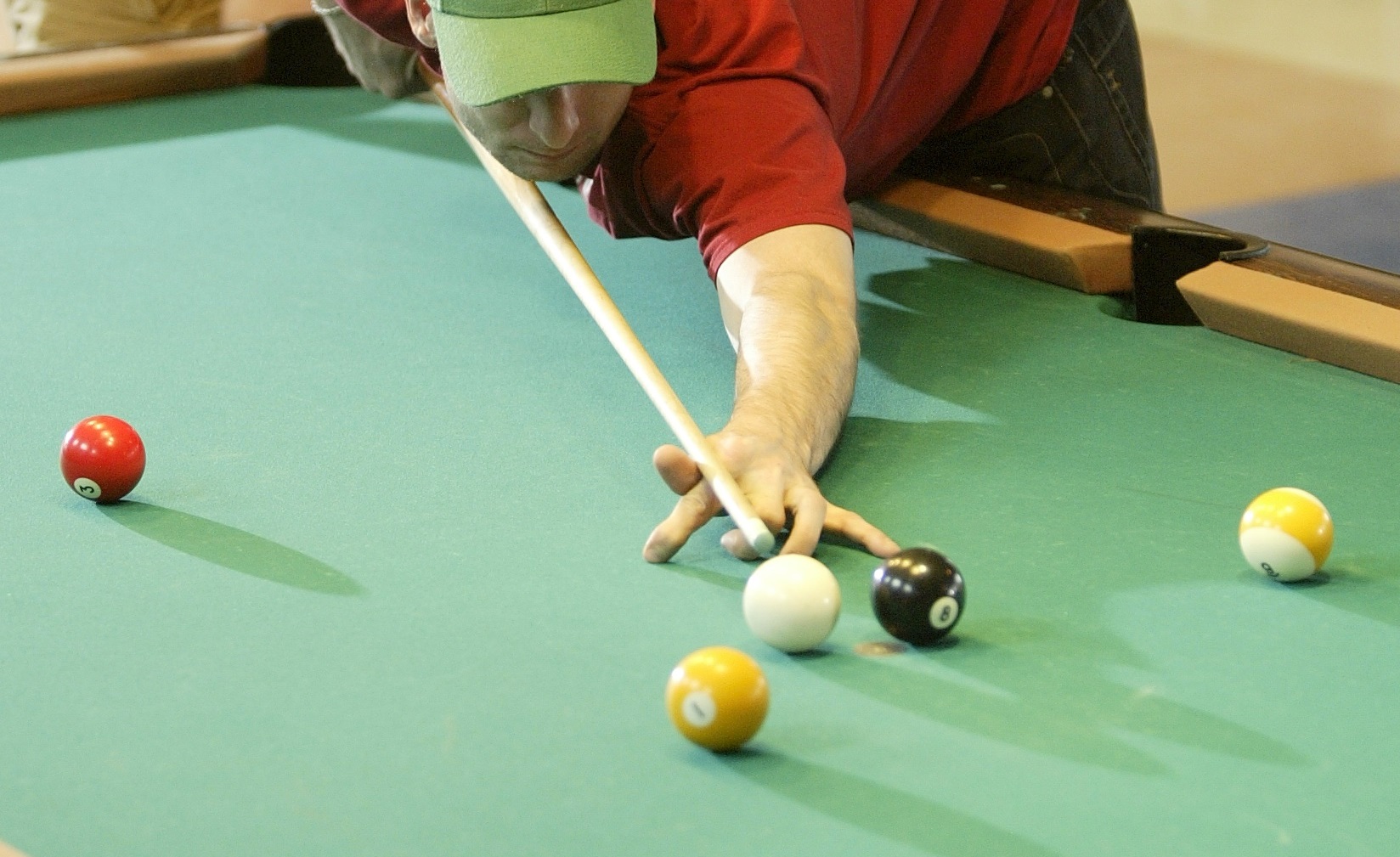 BANGOR, MAINE - Learning about language and life in America requires more than what can be learned in a classroom. To truly understand what it means to be an American, students from foreign lands need to experience our way of life for themselves.
In an effort to help students improve their English and understanding of our culture, Husson University is bringing students from Kookmin University in Seoul, South Korea, to The Sports Arena at 1640 Hammond Street in Bangor on Thursday, July 12, 2018 at 2:30 p.m. During their visit, students will have the opportunity to bowl and play pool.  
Shooting pool and bowling are some of America's favorite pastimes. According to the National Sporting Goods Association, 11.8 percent of the total U.S. population bowls and 7.2 percent participate in billiards and pool.[1] Participating in these activities is not only a way to relax and have fun, it's also a great way to give visitors from far away a taste of what it means to enjoy life in the United States.
This year, Husson University's Summer English Enrichment (SEE) program is providing 11 students from Kookmin University in Seoul, South Korea with a variety of experiences where they can apply their language skills and learn more about America. The SEE program began on July 8 and runs through July 28.
Students participating in Husson's SEE program spend three hours each morning studying English in a traditional classroom setting. In the afternoon, they participate in activities that allow them to put their English skills to use as they learn more about U.S. culture, customs and traditions.
Activities include everything from everyday experiences like riding the bus, visiting restaurants, and shopping, to taking in some of the sights at Acadia National Park and Bar Harbor. During their stay, students will have the opportunity to visit Freeport and Old Orchard Beach.
The SEE program is part of an ongoing exchange program partnership with Kookmin University. The University is a private university located in Seongbuk-gu, Seoul, South Korea. Kookmin is the sixth largest university in Seoul with over 18,100 students, 1,700 faculty members and an administrative staff of 440 people. This is the fifth anniversary of the SEE program at Husson University.
"Maine is a great way for our international students to experience our country and our culture. They get to participate in many activities that they've never done before. Coming from Seoul, a highly populated area, Maine is like a breath of fresh air them. The friendly people and relaxed pace of Maine makes this the perfect place for these students to practice their English skills," said Shariena Hill, coordinator for Husson University's SEE program. "Visiting The Sports Arena provides the students with exposure to fun American leisure activities. The visit also provides this local business with international exposure as these students will share their adventures with family, friends and classmates back home."
The Office of International Initiatives at Husson University helped create the SEE program and a partnership with Kookmin University. Initiatives like these are an important part of today's college experience. Students who develop cultural understanding and sensitivity have a better chance of achieving success in today's multinational global economy.
The Sports Arena one of Maine's most popular family entertainment centers. As a party destination, The Sports Arena is a local favorite for birthday parties, holiday parties, team building exercises or business training events. Activities include bowling, pool, mini-golf, and an arcade. A full menu including appetizers, pizza and wings is available. Adult patrons can also enjoy relaxing in front of 60 television screens at The Sports Bar or bask in paradise at the area's only tropical-themed bar, The Beach Hut. For more information about The Sports Arena, visit https://www.thesportsarena.biz/.
For more than 100 years, Husson University has prepared future leaders to handle the challenges of tomorrow through innovative undergraduate and graduate degrees. With a commitment to delivering affordable classroom, online and experiential learning opportunities, Husson University has come to represent superior value in higher education. Our Bangor campus and off-campus satellite education centers in Southern Maine, Wells and Northern Maine provide advanced knowledge in business; health and education; pharmacy studies; science and humanities; as well as communication. In addition, Husson University has a robust adult learning program. For more information about educational opportunities that can lead to personal and professional success, visit Husson.edu.
[1] National Sporting Goods Association, "Sports Participation: Single Sport – 2017 Edition," https://www.nsga.org/globalassets/products/product-images/single-sport-participation-2017-edition---example.pdf
Back to All Articles