Husson University Provides More than Half-a-Million Dollars in Tuition Credit to Maine High School Students
Published on: July 27, 2018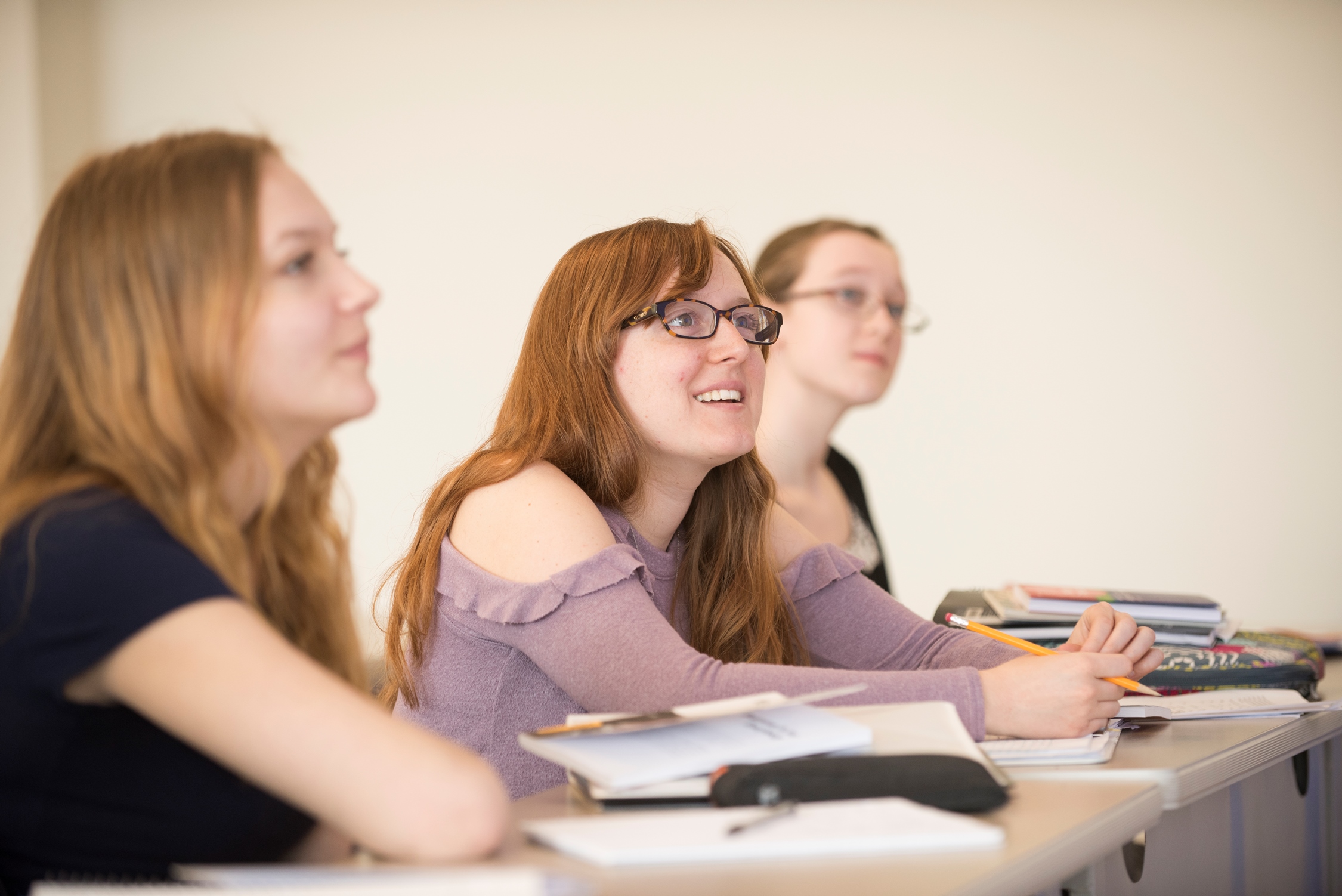 BANGOR, MAINE - During the past 2017-2018 academic year, Husson University, New England's most affordable private four-year college, provided high school students with more than $500,000 in free tuition credits as part of their Early College Access Program (ECAP).
"The ECAP program allows students to take college courses while they are still in high school," said John Champoli, vice president for enrollment management at Husson University. "Earning up to a year's worth of transferable college credits in high school can significantly reduce the cost of a college education."
With ECAP, students can enroll in up to two courses per semester. Starting in their junior year, high school students can take Husson courses on site in Bangor, Westbrook, Presque Isle or online statewide. Husson University evaluates each applicant and waives the standard tuition charges for each course, provided the high school student meets the necessary entrance requirements. Even though the tuition is waived, students are still responsible for purchasing the textbook(s) used in each course and transportation to and from class.
Husson University's ECAP program has two distinct advantages over other similar programs. First, ECAP courses from Husson University are taught by college-level faculty members. High school students attend class with college students.
"Working with college faculty and interacting with full-time college students gives high school students a better sense of the college experience," said Dr. Lynne Coy-Ogan, senior vice president for academic affairs and provost at Husson University. "During the semester, students come away with a renewed sense of confidence and a feeling that, yes, they can succeed in college." 
Husson University's ECAP program has seen significant growth during the past year. During this past academic year, Husson experienced a 272 percent increase in ECAP enrollments. One hundred and fifty high school students are currently participating in the Early College Access Program.
The other advantage ECAP courses offer to high school students is the level of commitment. "If you're unsure if college or Husson University is right for you, this is a great way to explore our offerings and take a few classes without committing to the full college experience."
Students interested in enrolling in ECAP courses at Husson University should call Peggy Titcomb, Husson University's coordinator of enrollment services at 207-941-7725 or email her at titcombma@husson.edu. Eligible students will be registered for courses on a "space available basis," after full-time Husson students have registered for the given semester. Course offerings can be found at this link.
Since there are a limited number of ECAP spots available, high school students should make it a point to contact Ms. Call at their earliest opportunity if they are interested in enrolling. At the completion of each course, Husson University will create an official transcript that documents the course completed and the grade earned.
For more than 100 years, Husson University has prepared future leaders to handle the challenges of tomorrow through innovative undergraduate and graduate degrees. With a commitment to delivering affordable classroom, online and experiential learning opportunities, Husson University has come to represent superior value in higher education. Our Bangor campus and off-campus satellite education centers in Southern Maine, Wells, and Northern Maine provide advanced knowledge in business; health and education; pharmacy studies, science and humanities; as well as communication. In addition, Husson University has a robust adult learning program. For more information about educational opportunities that can lead to personal and professional success, visit Husson.edu.
Back to All Articles