Blue Hill Bach to Perform at the Gracie Theatre
Published on: July 2, 2018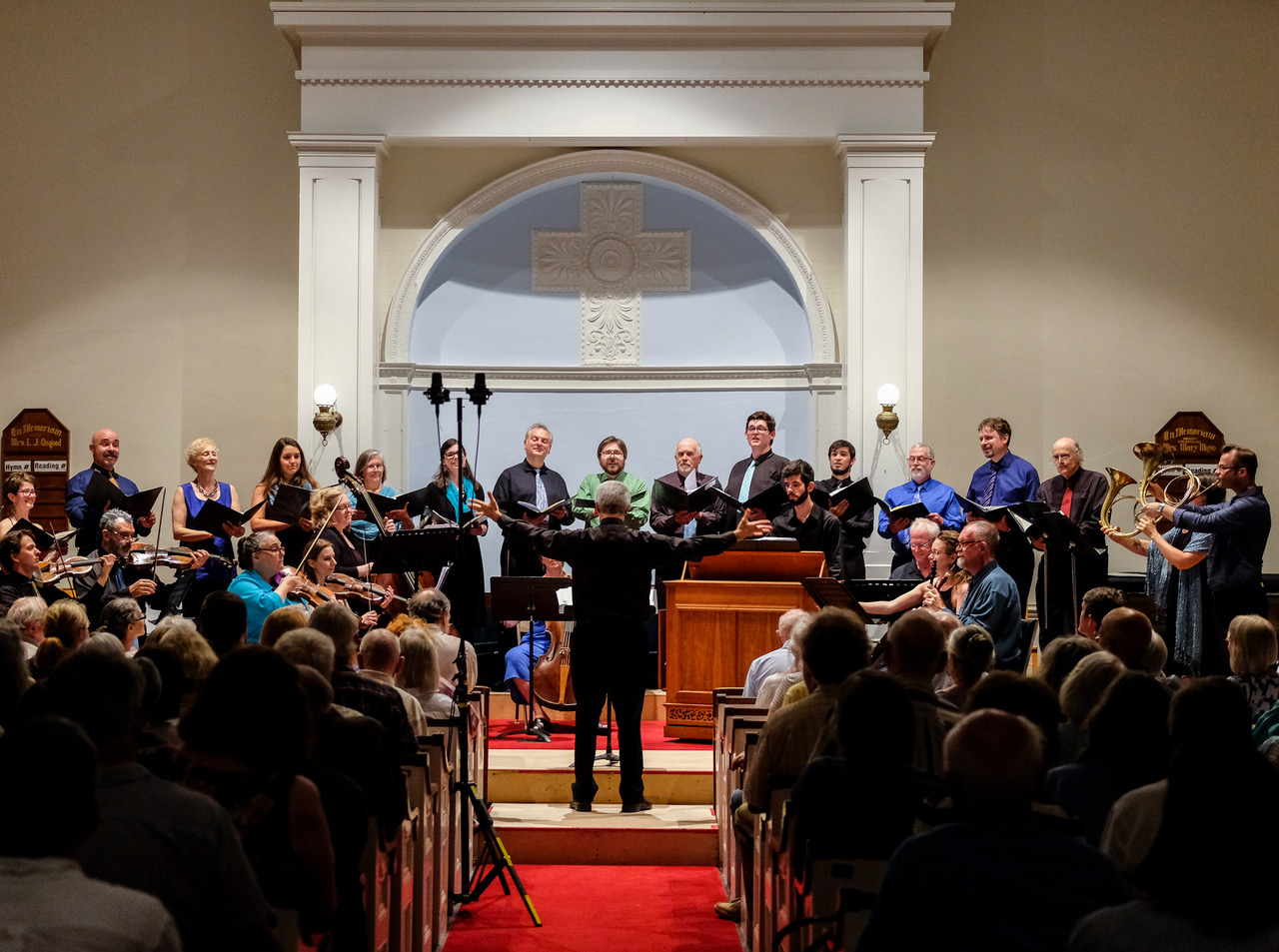 BANGOR, MAINE - Husson University's Gracie Theatre will host Blue Hill Bach on Friday, July 27, 2018 at 7 p.m. The ensemble will perform Johann Sebastian Bach's "Mass in B Minor" using instruments available during the historical period when the piece was written.
"Fans of Baroque music who love the compositions of Johann Sebastian Bach should make plans to attend this event," said Jeri Misler, managing director of the Gracie Theatre. "Blue Hill Bach is one of the most historically accurate performers of classical music today and we are fortunate to have them here at Husson as part of their current summer festival."
Written in 1749, Bach's "Mass in B Minor" was his last completed work. Among music scholars, this composition is considered a masterpiece.
Blue Hill Bach will perform this piece using instruments available during the 18th century. This provides the audience with a listening experience that approximates what the mass would have sounded like when it was first performed. 
The first half of the performance, the Missa, will feature a quintet of vocal soloists. Vocalists include sopranos Nola Richardson and Abigail Lennox; mezzo soprano Marcia Gronewold Sly; altos Jay Carter and Catharine Cloutier; tenor Dann Coakwell; and bases John David Adams and Jacob Cooper. The full Blue Hill Bach ensemble will perform the second half of the work, under the direction of John Finney. 
This performance is part of the organization's eighth season of concerts and educational programs. It is just one of Blue Hill Bach's upcoming summer festival offerings.
Prices for the concert are $30.00 for general admission and $10 for students. Young people under the age of 18 can attend the concert for free. This concert is made possible through the generous support of the John Kilgore Fund. Tickets are available by calling The Gracie Theatre box office at 207.941.7888 or ordering online at GracieTheatre.com.
More about Blue Hill Bach
Blue Hill Bach was founded in 2011 with the mission of presenting historically informed performances, recordings, and educational programs that explore vocal and instrumental Baroque music. They also perform music that helps audience members better understand the place Baroque music holds within the span of music history. Under the direction of Stephen Hammer, artistic director, Blue Hill Bach draws upon musicians from Maine, greater New England, and across the U.S. who are specialists in Baroque performance practice. Players in the ensemble perform on original period instruments or replicas, creating a sound that is faithful to the composers' intent. The Blue Hill Bach chorus includes professional singers, members of the local community, and students from area high schools and colleges.
More About the Gracie Theatre and Husson University:
The Gracie's season is made possible with support from Bangor Savings Bank. The theatre gratefully acknowledges the generous support provided throughout the season by additional show sponsors including: Downeast Toyota, The Dead River Company, WBRC Architects and Engineers, The Bangor Daily News, and The Maine Edge.
Completed in October of 2009, the Gracie is Husson University's center for the fine and performing arts. This beautiful 500-seat theatre is considered one of Maine's premier performance venues. In addition, the Gracie also serves as a learning platform for students from the New England School of Communications in digital audio, sound mixing, set design and construction, lighting, acting and electronics. For more information, visit GracieTheatre.com.
For more than 100 years, Husson University has prepared future leaders to handle the challenges of tomorrow through innovative undergraduate and graduate degrees. With a commitment to delivering affordable classroom, online and experiential learning opportunities, Husson University has come to represent superior value in higher education. Our Bangor campus and off-campus satellite education centers in Southern Maine, Wells and Northern Maine provide advanced knowledge in business; health and education; pharmacy studies; science and humanities; as well as communication. In addition, Husson University has a robust adult learning program. For more information about educational opportunities that can lead to personal and professional success, visit Husson.edu.
Back to All Articles