Celebrate Husson! Finale to Feature the Music of Aretha Franklin and Smokey Robinson
Published on: May 21, 2018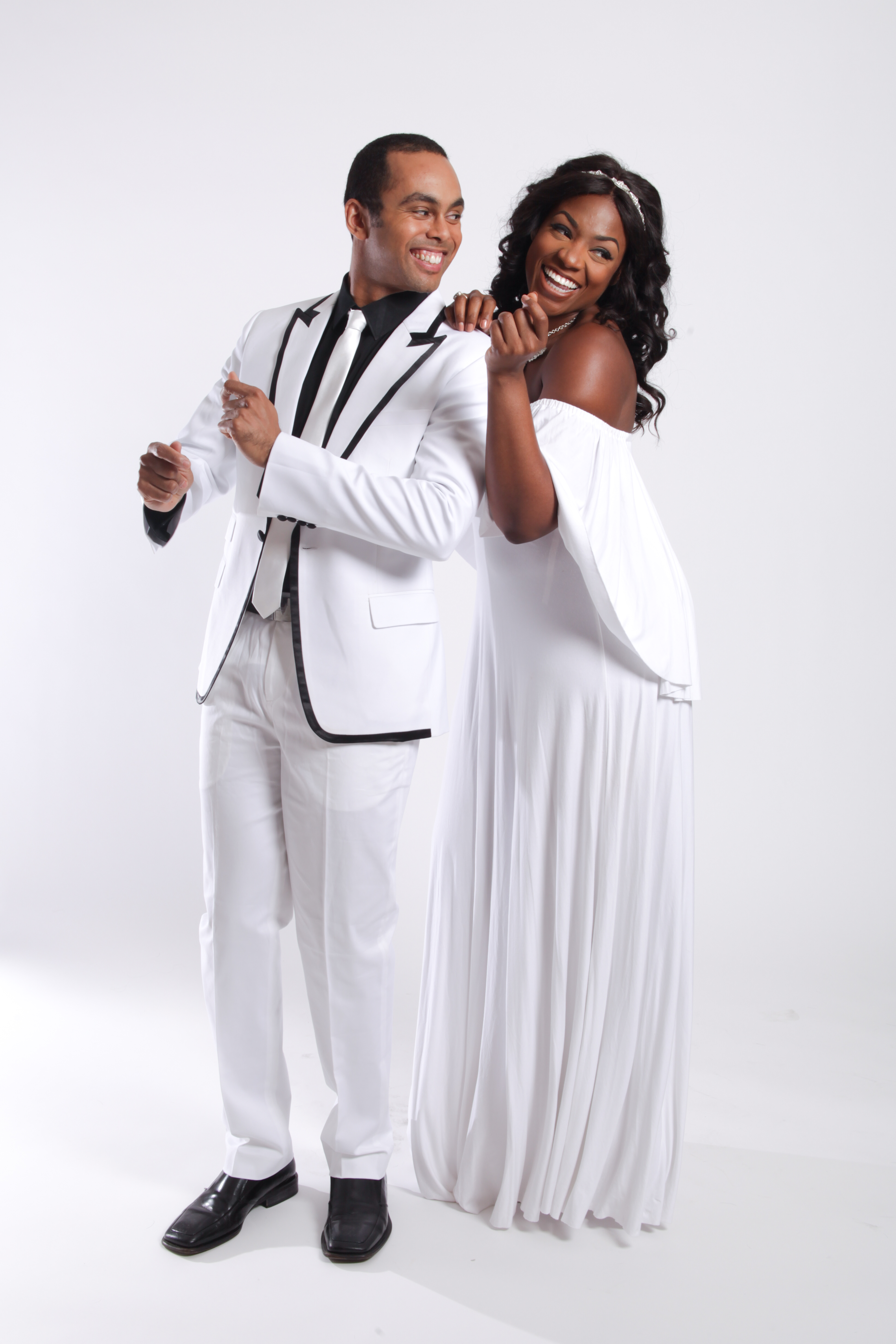 BANGOR, MAINE - The show "Cruising Steady: The Music and Friendship of Aretha Franklin and Smokey Robinson" is the culmination of this year's two-day Celebrate Husson! event. The concert, sponsored by Husson Alumni and Friends will take place at the Grace Theatre on Saturday June, 23, 2018 at 7:30 p.m.
"What better way to kickoff summer than with a show celebrating iconic musical superstars, a live band and mega-hit songs?" asks Jeri Misler, managing director of the Gracie Theatre. "This revue show is also filled with stories about two real-life friends."
"Cruising Steady" celebrates the longtime friendship of Aretha Franklin and Smokey Robinson. Their lives were similarly shaped by the times they lived in and their experiences. Besides exploring their music, careers and relationships, the show helps audiences better appreciate how two different kids from Detroit became international superstars. "Cruising Steady" is an evening of fun, nostalgia, and some of the best music ever written.
Sung by Broadway stars Patrice Covington (Color Purple, Motown The Musical, Dreamgirls) and Jesse Nager (Motown The Musical, Mamma Mia, Jesus Christ Superstar), the show features classic blues, gospel, pop and soul music. Audience members will enjoy classics such as "Respect," "Think," "I Second That Emotion," "Ohh Baby, Baby," "Tears of a Clown," "Chain of Fools," "Natural Woman," "Tracks of my Tears," "My Girl," and many more. A full band accompanies Covington and Nager during the performance. 
Covington previously appeared in "Motown the Musical" as Martha Reeves. Her costar Nager played Smokey Robinson in the same show. It was during this show that the two stars first met. Nager has also performed with Mariah Carey, Shania Twain, Patti LaBelle, Jason Mraz, Katharine McPhee, Idina Menzel, Eric Benet, and Joe Pesci in concerts.
Tickets for this musical revue are $27-35.00 and can be purchased by calling 207-941-7888 or visiting www.gracietheatre.com. Husson Alumni can enjoy a lobster bake and the show at a reduced rate by going to www.husson.edu/alumni/celebratehusson.
About the Gracie Theatre and Husson University: 
The Gracie's season is made possible with support from Bangor Savings Bank. The theatre gratefully acknowledges the generous support provided throughout the season by additional show sponsors including: Downeast Toyota, The Dead River Company, WBRC Architects and Engineers, The Bangor Daily News, and The Maine Edge.
Completed in October of 2009, the Gracie is Husson University's center for the fine and performing arts. This beautiful 500-seat theatre is quickly earning a reputation as one of Maine's premier performance venues. In addition, the Gracie also serves as a learning platform for students from the New England School of Communications in digital audio, sound mixing, set design and construction, lighting, acting and electronics. For more information, visit GracieTheatre.com. 
For more than 100 years, Husson University has prepared future leaders to handle the challenges of tomorrow through innovative undergraduate and graduate degrees. With a commitment to delivering affordable classroom, online and experiential learning opportunities, Husson University has come to represent superior value in higher education. Our Bangor campus and off-campus satellite education centers in Southern Maine, Wells and Northern Maine provide advanced knowledge in business; health and education; pharmacy studies; science and humanities; as well as communication. In addition, Husson University has a robust adult learning program. For more information about educational opportunities that can lead to personal and professional success, visit Husson.edu.
Back to All Articles