Husson University's Annual Spring Musical "Little Women" Features Big Talent
Published on: April 12, 2018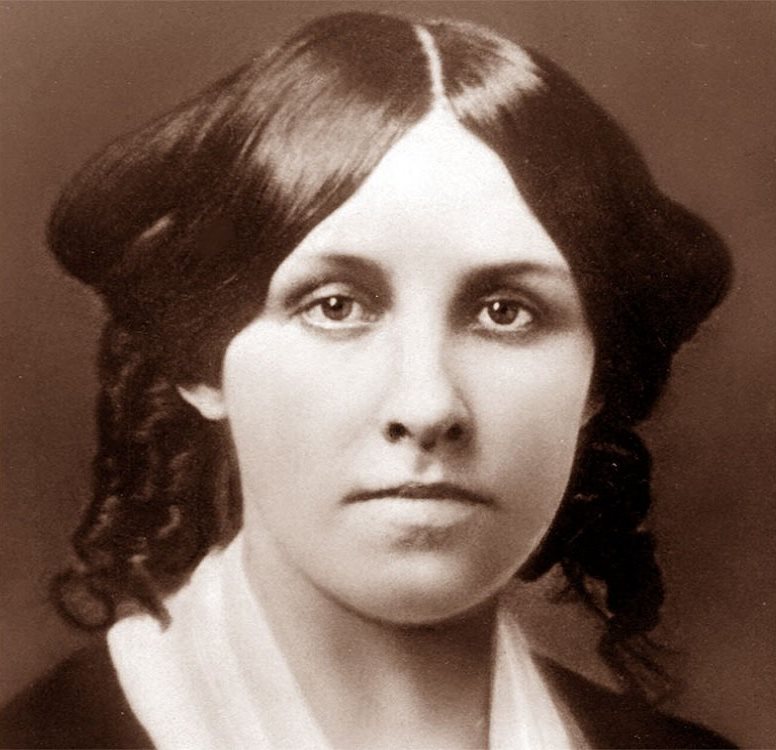 BANGOR, MAINE - Husson University's New England School of Communications' (NESCom) entertainment production degree program presents Little Women. This entertaining Broadway musical will be at the Gracie Theatre from April 20 – 22 and promises to be fun for the whole family.
Preparations for the show were integrated into several of the courses that comprise NESCom's entertainment production degree program. Throughout the production process, students were given the opportunity to practically apply their curriculum skills to the realities of theatrical production. 
Students performing in the musical are part of the musical theatre performance course taught by Jeri Misler. In addition to directing the production, Misler works as the managing director of the Gracie Theatre. 
"This year's musical production of Little Women will feature some unique workshop techniques," said Misler. "The performance style will be presentational. Instead of elaborate sets, the production will use projections along with minimal scenic and costume elements in order to focus the audience's attention on the performers. Props and settings are created by the actors' movements and attitudes. This 'Our Town' approach calls upon the performers' skill to bring the story to life."
More About Little Women
The musical is based on the classic novel by American author Louisa May Alcott. It was originally published in two volumes in 1868 and 1869. The novel, Little Women, follows the lives of the four March sisters—Meg, Jo, Beth and Amy. It details their passage from childhood to womanhood and is loosely based on the author and her three sisters. The lead character, Jo March, wants to become a novelist. Little Women is a family drama that validates virtue over wealth and details Jo's quest to overcome gender constraints in her life and career -- an issue prevalent in the 1860's that persists today.
Little Women's popularity has remained constant. The book has been adapted for the screen; twice as a silent film and four times with sound in 1933, 1949, 1978 and 1994. Six television series were made, including four by the British Broadcasting Company (BBC), in 1950, 1958, 1970 and 2017. Two anime series were made in Japan during the 1980s. This musical version opened on Broadway in 2005. An American opera version created in 1998 has been performed internationally and was filmed for broadcast on US television in 2001.
About the Production
The NESCom production is directed by and staged by Jeri Misler, managing director of the Gracie Theatre. Misler is well known to the Bangor theatre community through her work with the Gracie as well as with the Penobscot Theatre Company and Winterport Open Stage.
For the first time, she is being assisted by Musical Director Tim Robertson. Robertson has worked in regional theatres across the country and has shared a wealth of experience with the students over the course of this production.
Students majoring in entertainment production, working together with faculty, have created the scenic elements, designed the sound and the lighting. They have also created the slide projections. 
Performances of Little Women are scheduled for Friday and Saturday, April 20 and 21 at 7 p.m. in the Gracie Theatre. A matinee performance will take place on Sunday, April 22 at 2 p.m. Tickets are $3 for students with a valid student ID and $5 for general admission.
Tickets can only be purchased at the door with cash prior to the performance. Those interested in getting the best seats are encouraged to arrive early since seating is limited to 96 people for each performance. Ticket sales begin one hour before show time.
For more information, call the Gracie Theatre box office at 207-941-7888 or visit www.gracietheatre.com.
This show is another example of the slate of exciting entertainment that the Gracie Theatre is bringing to Bangor in the coming months. Information about other upcoming performances is available on the theatre's website, Facebook page, or by calling the box office. 
Completed in October of 2009, the Gracie Theatre is Husson University's center for the fine and performing arts. This beautiful 500-seat theatre is quickly earning a reputation as one of Maine's premier performance venues. In addition, The Gracie also serves as a learning platform for students from the New England School of Communications in digital audio, sound mixing, set design and construction, lighting, acting and electronics.
For more than 100 years, Husson University has prepared future leaders to handle the challenges of tomorrow through innovative undergraduate and graduate degrees. With a commitment to delivering affordable classroom, online and experiential learning opportunities, Husson University has come to represent superior value in higher education. Our Bangor campus and off-campus satellite education centers in Southern Maine, Wells, and Northern Maine provide advanced knowledge in business; health and education; pharmacy studies; science and humanities; as well as communication. In addition, Husson University has a robust adult learning program. For more information about educational opportunities that can lead to personal and professional success, visit Husson.edu.
Back to All Articles